When it comes to hands-on learning, UCF's College of Engineering and Computer (CECS) students make their own path—literally.
Visitors to the UCF CECS Open House got to demonstrate some of the unusual machines on display that students work on in their spare time, including a NASA Moonbuggy and a Baja vehicle.
The moonbuggy gets up to 15 MPH on a smooth service, and looks like a recumbent bike with four wheels. Built from spare metal and bicycle parts, the two-seat buggy had to come under a $1,500 budget and be strong enough to hold up to 325lbs.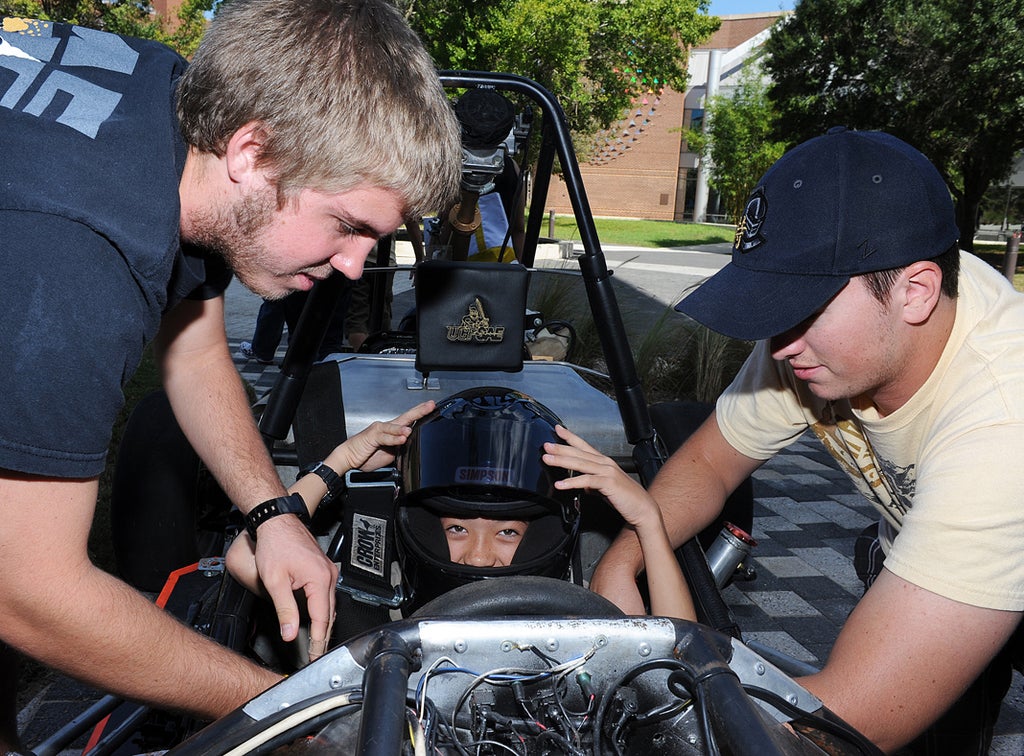 Students from the Society of Automotive Engineers club built the Baja vehicle to race in regional competitions. Each team had to design, build, test and promote their vehicle to a fictitious company to stimulate bringing a new product to market. Unlike the moonbuggy, these vehicles are built specifically for off-road travel on rough terrain and in water.
Need more speed? The Formula vehicles are designed and fabricated to compete in a small formula-style race. The student teams are judged not just on speed but reliability, cost to maintain, aesthetics and comfort.