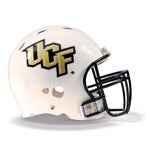 Recruiting is a team effort. While one coach might be the lead recruiter and develop the best relationship with a player, in the end it takes the whole team to make a prospect feel comfortable.
Still, there are some who separate themselves from the pack each year and this is our list of the top 25 recruiters.
These coaches were the key in helping their programs land some of the nation's best players. But ask anyone on this list and they'd remind you it was a team effort. And that's probably part of what makes them successful to begin with. Recruiters are listed in alphabetical order.
David Kelly, University of Central Florida
2011 prospects: Toby Jackson, DE (Griffin, Ga./Navarro College), Cameron Henderson, DE (Birmingham, Ala./Navarro College), Tarik Cook, C (Stone Mountain, Ga./Stephenson), DaMarcus Smith, QB (Louisville, Ky./Seneca)
How many college football fans really know the name of David Kelly? He proved once again that he is one of the nation's finest recruiters after landing a great haul for George O'Leary and the Knights. He was personally responsible for a dozen of UCF's 29 signees, and that list includes recruits from Colorado, Kentucky, Georgia, Texas and Florida. Last year Kelly did very well in South Florida, and this year he attacked the country.
Source: ESPN.com. Visit Top football recruiters of the year, by Corey Long and Jamie Newberg, ESPN Recruiting, to read the full story.
Corey Long has been covering high school football and recruiting in the Sunshine State since 1995. He can be reached at coreyespn@gmail.com. Jamie Newberg has been covering recruiting both in the Southeast and nationally for 19 years. He can be reached at jamienewbergbw@yahoo.com.