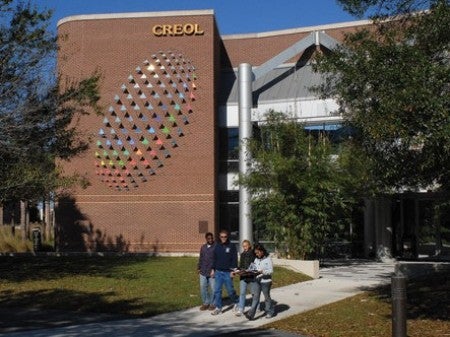 UCF has been awarded a $7.5 million research grant to study ways to make photovoltaic solar cells more efficient in capturing and converting solar energy into electricity, and less costly to manufacture.
The research can lead to ways to produce highly flexible solar panels, which could be manufactured in larger quantities and used to support a variety of solar products, spanning from solar roof shingles to portable energy.
The grant, from New York based corporation, Prime Source Initiative, Inc., will be awarded in $1.5 million allotments per year for five years.
The research will be led by Winston Schoenfeld, a professor in CREOL, College of Optics and Photonics at UCF. He will work on methods to increase the efficiency between the organic material that harvests the sun's energy and the inorganic semiconductor nanostructures within a hybrid photovoltaic solar cell.
"All-organic solar cells are effective at absorbing light and collecting energy from the sun, but they aren't efficient at converting this into electricity," Schoenfeld explained.
For more on this story, visit the UCF College of Optics & Photonics Web site.