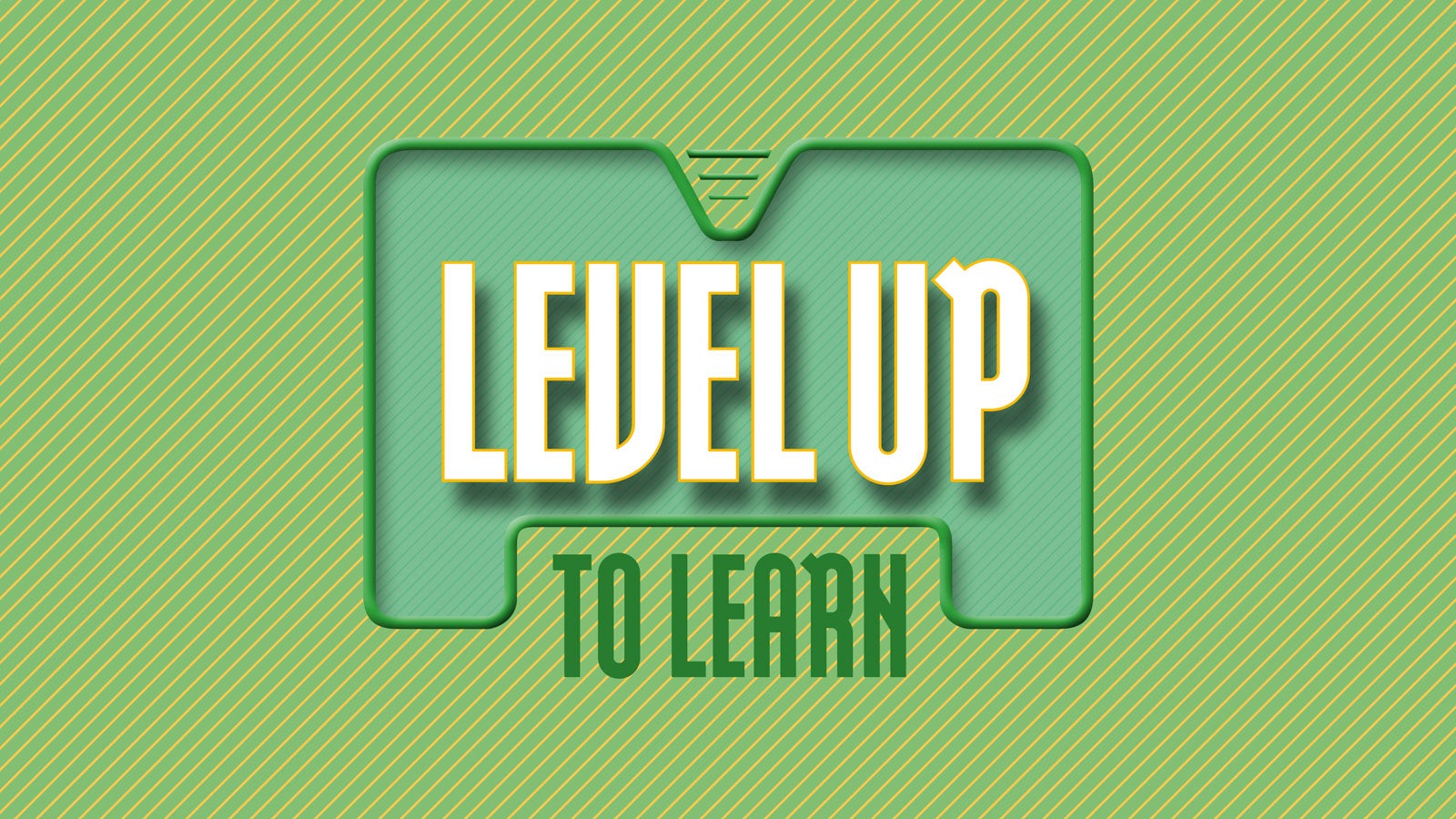 Gamification: The Future of Education
Is gamification a futuristic fad, or does using video games to teach children promise a meaningful advance in education? UCF experts explain why we aren't seeing more games in school yet.

Summer 2015 | By Susan Frith
An adventurous boy was playing in the laboratory when an explosion shrank him to the size of a Bunsen burner. Now he bounds through the air, picking up molecules and combining them into chemical compounds to put out a fire or blow up a wall — all part of his quest to get through the lab and return to his normal size.
That's the premise behind "Compounded," an educational video game for eighth- graders designed by students at UCF's Florida Interactive Entertainment Academy (FIEA). "Compounded" is different from the entertainment games the graduate students typically learn to make during their time at FIEA. "We're all here because we want to make the next 'Halo,' " says programmer Lia Cuella, but this assignment to create an educational game relevant to current state curriculum took extra research. "We started looking up the Florida Standards [for education]," she says. "Then we had to make sure our great idea would actually teach something to the kids instead of just being a game."
According to Tom Carbone, FIEA's technical director and the instructor for Game Lab, which gives students the opportunity to develop nontraditional games, "We wanted to open students' eyes to the notion that the steps they're learning about entertainment games directly apply to educational games."
As video games become more ingrained in American culture — 97 percent of 12- to 17-year-olds play video games, and Americans spent more than $15 billion on them in 2013, according to market information company NPD Group in its Games Market Dynamics report — businesses and the military have latched on to the technology as a motivational and training tool. "It's just a natural outgrowth that it would start spilling over into the educational field for kids," says Kent Gritton, co-founder of the Serious Games Showcase & Challenge, which recognizes educational game development.
Technology forecaster Daniel Burrus calls the "gamification" of education one of the 25 "game- changing hard trends that will create disruption and opportunity" over the next five years. Popular games like "Minecraft" have been modified for the classroom and used to teach everything from geometry to world cultures, while schools devoted to game-based learning, such as Quest to Learn in New York and the PlayMaker School in Los Angeles, have sprung up along the educational landscape. But significant game use remains the exception rather than the rule in American schools.
"If people are engaged, they're more likely to learn," says Atsusi "2c" Hirumi, UCF associate professor of instructional technology and editor of Playing Games in School: Video Games and Simulations for Primary and Secondary Education. "It makes sense to try to utilize [game] concepts to improve education," he says. "But if we want to make lasting significant changes, we have to reinvent the whole system."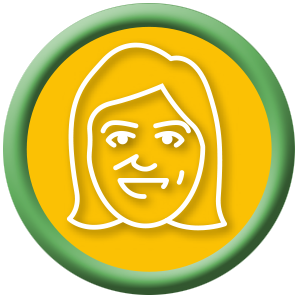 "Then we had to make sure our great idea would actually teach something to the kids instead of just being a game."
Lia Cuella
, FIEA graduate student
UCF experts agree on the potential of gamification, a buzzword that vexes many game designers because it has come to mean everything from using game mechanics like leaderboards and badges in nongaming situations to the physical act of playing video games. But as scholars and producers ramp up their efforts to create and bring to market new educational games, the question on many of their minds is: Are schools going to level up with game-based learning, or will the trend eventually go the way of Atari?
Powering Up Education
Cuella has been entranced with video games since she discovered the role-playing game "Kingdom Hearts" in fifth grade. Now she's learning how to make her own games, but "Compounded" required a different mindset. Her team of eight classmates (four programmers, three producers and one artist) began with an ambitious list of the chemical compounds they wanted to include — from rocket fuel and Windex to glucose to make their animated character run faster — but had to scale back their ideas. "I don't know any kids who would remember that C6H1206 equals glucose," Cuella explains. Eventually, they settled for simpler compounds. Dealing with the factual demands of educational games can frustrate designers' creative urges, Carbone says. But the most cutting-edge games manage to slip in educational content without being obvious. "Learning without trying to learn — that's the highest-level goal," he says. "That's more difficult than it sounds."
"How do you present that content without breaking the flow of the game?" asks Hirumi, who studies how to integrate games into the curriculum. "You can't just say, 'You've finished your homework. You can go play this game.' " This is the type of question he confronts with his work in the UCF College of Education and Human Performance's Instructional Design and Technology program.
Hirumi's students learn to collaborate effectively with game designers as part of their training. "I've found that if game designers lead the game development process, the game can be fun, [but] not very effective educationally," he says, "and if instructional designers lead the game, it can be educational but not very entertaining." True collaboration brings the best results, but for this to happen, says Hirumi, "People have to come up with a viable business model to get companies to generate [educational] games that are fun, engaging and cost-effective."
While most FIEA students want to develop the kind of popular games their friends play, Carbone encourages them to consider alternative ways to use their degrees. "It's the difference between making a blockbuster and making an indie movie," he says, noting that careers in educational games can be good choices and involve fewer grueling hours. Still, it's hard to ignore the economics of educational game design. "The government isn't paying Blizzard [Entertainment] millions of dollars to make 'The World of Chemistry.'"
Even if it did, most schools couldn't keep up with the hardware needed to run games with the same level of sophistication many students play at home, Carbone says. "Now our students' bar for a good game is set by Xbox One or PlayStation 4."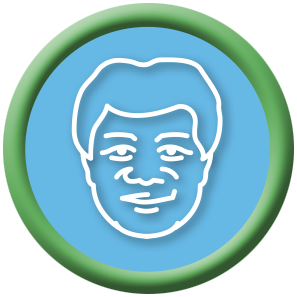 "It makes sense to try to utilize [game] concepts to improve education. But if we want to make lasting significant changes, we have to reinvent the whole system."
Atsusi "2C" Hirumi
, UCF associate professor of instructional technology
Shawn Young, a Canadian high school teacher and creator of "Classcraft," argues that it is possible to transform a classroom with gameplay using basic technology. In the program he created for his own physics classroom (and has so far sold to 3,500 other teachers in 75 countries), students take on the roles of warriors, healers or mages. They work together as teams, and gain or lose powers through their classroom behaviors, reaping real-life benefits, such as permission to eat in class, and consequences like detention. "Classcraft" requires only a single laptop and a projector; a basic version is available for free, and a premium version sells for $1 per student.
Although the education market can be difficult to break into, Young says, "Classcraft" helps address "human problems" that concern educators, such as suspensions, fights and truancy. "We have kids in really poor districts where just getting them to come to school is an issue," he adds. But for Detroit area teachers who have started using "Classcraft," for example, Young says, "Attendance has shot way up. Kids want to find out what the random event of the day is going to be. … All of a sudden we're totally rewiring the social dynamics within the classroom."
League of Learners
Janis Cannon-Bowers and Clint Bowers, co-directors and founders of UCF's Recent and Emerging Technologies Research Organization (RETRO) Lab, use their expertise in psychology to develop video games and simulations for training and teaching. They've found the military and business worlds to be more open to adopting these tools.
"In education, we have a distribution problem," Cannon-Bowers says. "How do you get these things into the hands of kids? [The problem is] partly cost, partly politics." With the strong focus on standardized test scores across Florida and the United States, schools "don't have the time to try something that might work," adds Bowers. "There are not a lot of risk takers out there now. It's almost a chicken-and-egg problem. [Schools] say, 'Prove it works before I use it.' Well, I can't prove it works until you use it."
According to Hirumi, "You're going to have your educational heroes who go above and beyond doing innovative things to make learning fun and engaging and productive, but in general, the way the system is designed really constrains innovation. If you change one aspect of the system, then you've got to change other aspects — like curriculum, assessment and professional development — to support that change." Until the system changes, he expects only an incremental spread of gameplay in schools. These odds haven't deterred Lucas
 Blair, '11, who used his experience working on games at RETRO Lab to co-found Little Bird Games with his wife Danielle 
Chelles, '08. One of their recent projects, an educational e-book called The Lost Bee, has games built into the pages. As readers learn how honeybees create static electricity when they fly, helping them to collect pollen, they can play a game where they zip from flower to flower, trying not to bump into anything that makes the bees lose their static charge.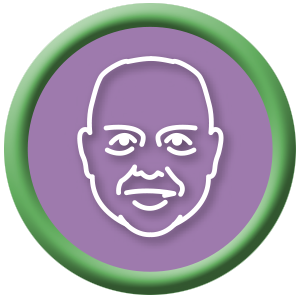 "Learning without trying to learn — that's the highest-level goal. That's more difficult than it sounds."
Tom Carbone
, FIEA technical director and Game Lab instructor
Besides designing educational games, Blair is even more excited about teaching students how to design their own games and simulations around a topic they're studying. He also conducts game jams, which challenge teams of players to develop a game from scratch in a short period of time. According to Blair, this type of teaching encourages students to develop a sense of ownership about their learning, plus they gain experience working in teams and dealing with deadlines.
Another RETRO Lab alumnus, assistant professor at UCF's School of Visual Arts and Design Peter Smith, '05, co-founded the Serious Games Showcase & Challenge (SGSC) 10 years ago to recognize games that promote learning, training or the greater good. More recently, SGSC organizers began offering Orange County (Florida) middle and high schools free access to the educational games selected as SGSC finalists. "We put them right in the hands of the kids," Smith says. This year, Orange County student game-testers traveled back to the 19th century to seek freedom along the Underground Railroad, studied the effects of hurricane forces and learned about natural selection. Students evaluated the games and voted on their favorite, giving feedback to developers.
"[Three years ago], when we started talking to educators, we realized that there wasn't a lot of use of games in the schools," says Showcase co-founder Gritton. "The administrators didn't really understand how to bring them into the system … and the teachers themselves weren't comfortable with how to integrate them into the curriculum and use them effectively for teaching and assessing students." Buoyed by recent success, SGSC organizers are trying to convince other area school districts to test the games. Partnering with schools has worked for game-makers in the Mixed Emerging Technology Integration Lab (METIL) at UCF's Institute for Simulation and Training. Director David Metcalf has found most educators to be receptive. "You have to be full-service and talk to them about how it integrates into their curriculum and help them manage the program," he says.
In METIL's "Super Nutrition!" game, players must eat the right foods to collect energy to solve neighborhood missions and build their superpowers. Another, "My Sports Pulse," challenges students to discover the importance of math and science in sports, solving problems sent to their smartphones. Middle school students who played the latter game showed a 16 percent increase in interest in math and science careers and a 10 percent increase in learning outcomes, according to one study.
While the initial run of "My Sports Pulse" only involved about 2,500 students, the sports agency Huddle Up Group plans to distribute the game across the country as part of a science, technology, engineering and mathematics (STEM) education program that brings NBA players and BMX athletes into schools to teach physics and engineering concepts. "That gives it a national footprint," Metcalf says.
RETRO Lab's Cannon-Bowers thinks more support for educational games may emerge from the commercial sector — either from textbook makers wanting to stay relevant or from high-tech companies concerned about the STEM skills of their future workforce. METIL has found matching grants and corporate sponsorships for their educational games, and money raised through marathons and a benefit concert helped take "My Sports Pulse" to schools in Uganda and Haiti. "It's only as sustainable as the grants and sponsorships [we get], but it's pretty sustainable," Metcalf says.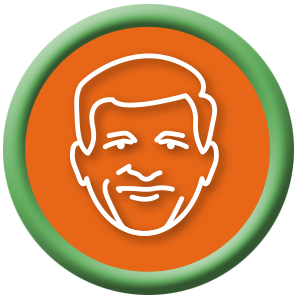 "This is how students think and learn, and to put it in their language and their context is something that's going to continue to happen, especially as more teachers have grown up learning with games."
David Metcalf
, Mixed Emerging Technology Integration Lab director
Winning the Game
When Cuella and her teammates at FIEA first began working on "Compounded," they had a pipe dream of selling it on the Apple App Store. With the busy demands of grad school, she's not sure how far they'll take it now. But she's considering making educational games in the future to touch kids' lives and change their attitudes toward school. "I have a 13-year-old brother, and I know the struggle of getting him to learn something," she says. "Every time I ask him, he's doing video games, not doing his homework."
"There's no doubt in my mind we have to make education more engaging," says Hirumi. "Hollywood is going to continue, and the gaming industry is going to continue, and those are competitors for our children's time."
While Gritton agrees that educational games will never approach the success of the entertainment industry, he believes their quality will keep improving as classrooms utilize more digital technology. "This is how students think and learn," adds Metcalf, "and to put it in their language and their context is something that's going to continue to happen, especially as more teachers have grown up learning with games."