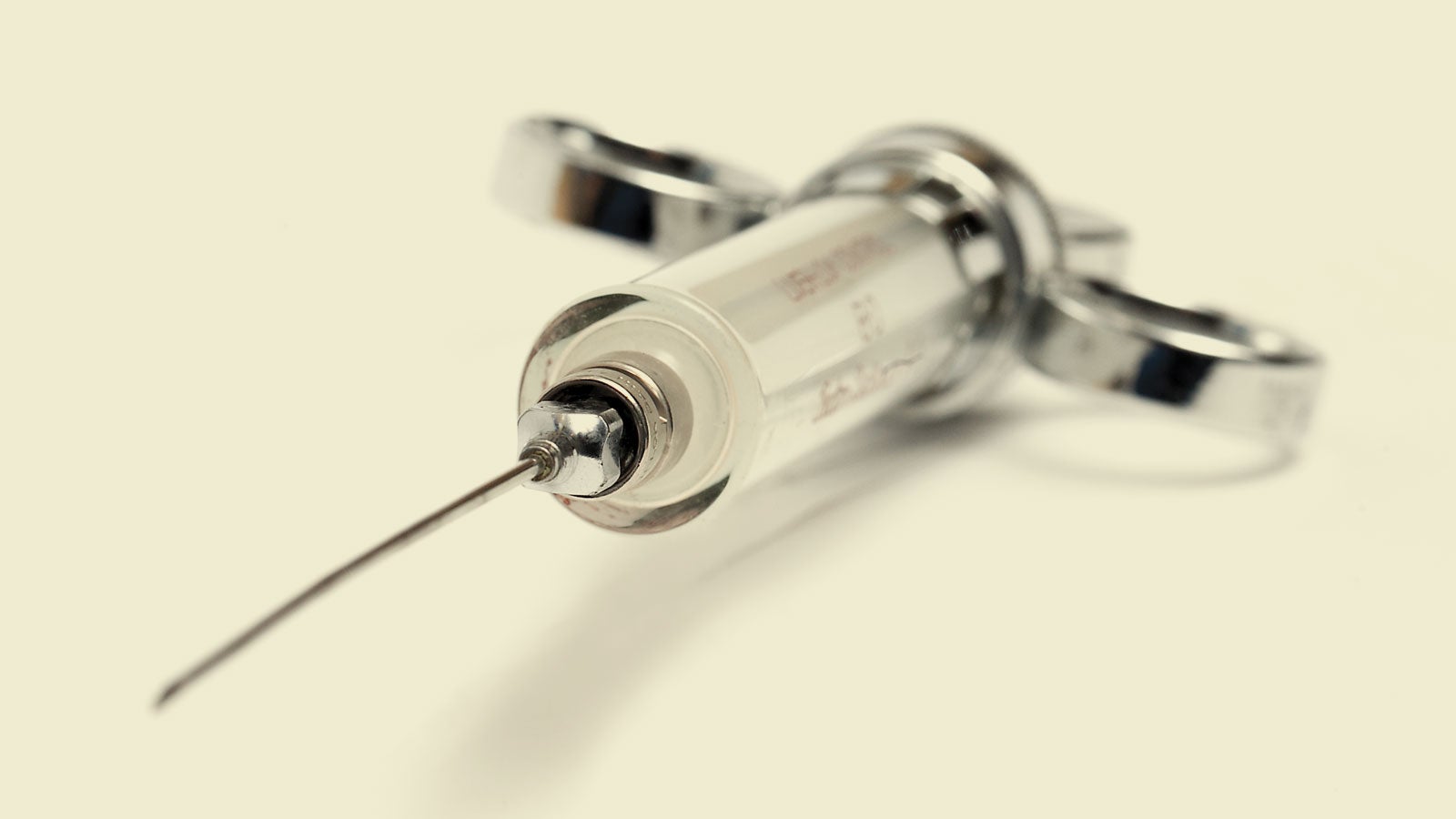 The Kaplan Collection of antique physicians instruments creates a historical context about technology for UCF medical students.
Summer 2015
As students in white coats filter into the state-of-the-art Clinical Skills and Simulation Center at the College of Medicine, they pass an arresting reminder of the profession's low-tech past by the front door.
In three walnut and glass display cases, a collection of severe metal instruments, oversize silver syringes, amber glass medicine bottles and other fading antique tools of the trade offer a thought- provoking historical context to the advanced technology with which they'll learn their craft in the computerized classroom.
Emergency room specialist and volunteer faculty member Dr. Lawrence Kaplan donated the antique instruments that were used by his father, Dr. Abraham Kaplan, who practiced out of his home office in Brooklyn, New York, from the 1940s to the 1960s. "If the medical students saw what my dad used to practice medicine, they would think it's barbaric," he explains. "It's good for them to see how technology has progressed and to understand how things may wind up changing in the future. I hope they will learn from [the collection]."
---
Perfektum Hypodermic Syringe, 1922 (above)
This reusable glass syringe was sterilized after each injection and the screw-on needles were sharpened by hand, a task performed by College of Medicine volunteer faculty member Dr. Lawrence Kaplan when he was a boy. "If you didn't use the right sharpening motion, you would get burrs on the needles," he remembers of the painful mistake. "When there was a burr on the needle, I would hear about it — literally."
---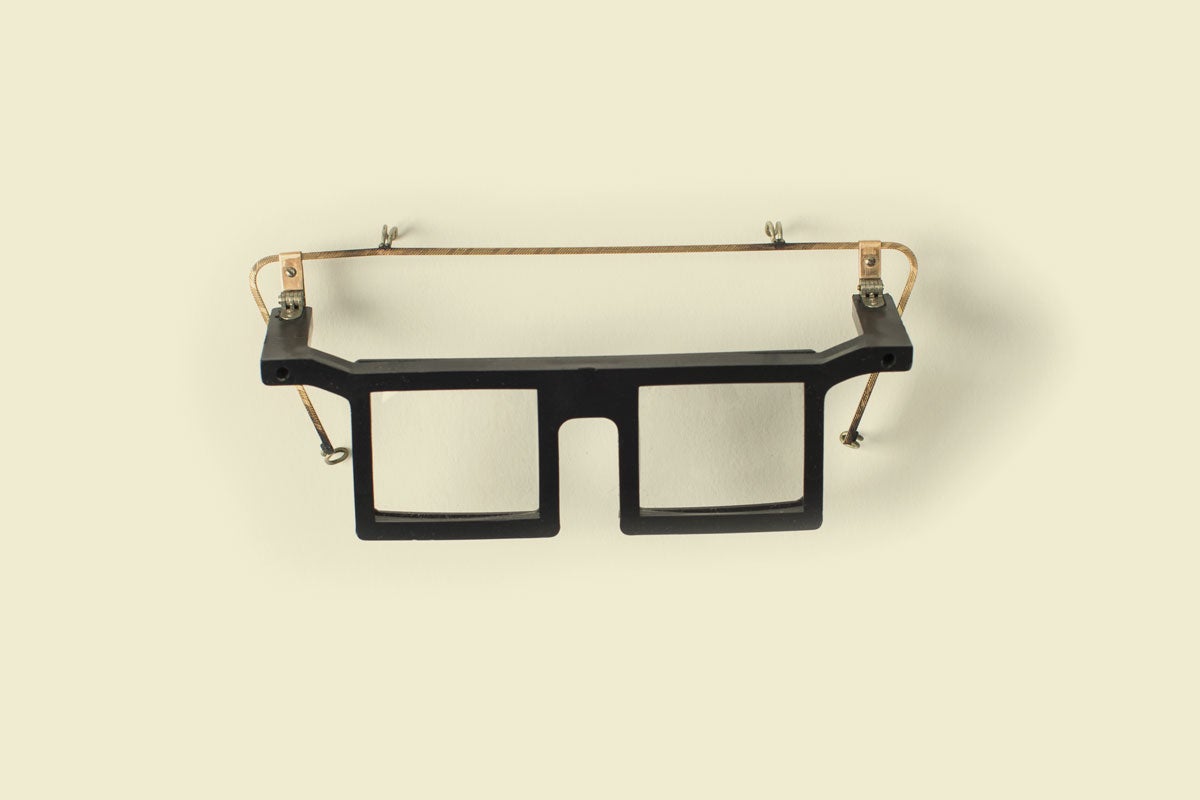 Physician's Binocular Loupe, 1954
These metal-framed, high-magnification glasses were used for fine detail procedures, such as inspecting wounds and sewing sutures. "[My father] actually wore these when he stitched up my arm when I was 12 years old," says Kaplan.
---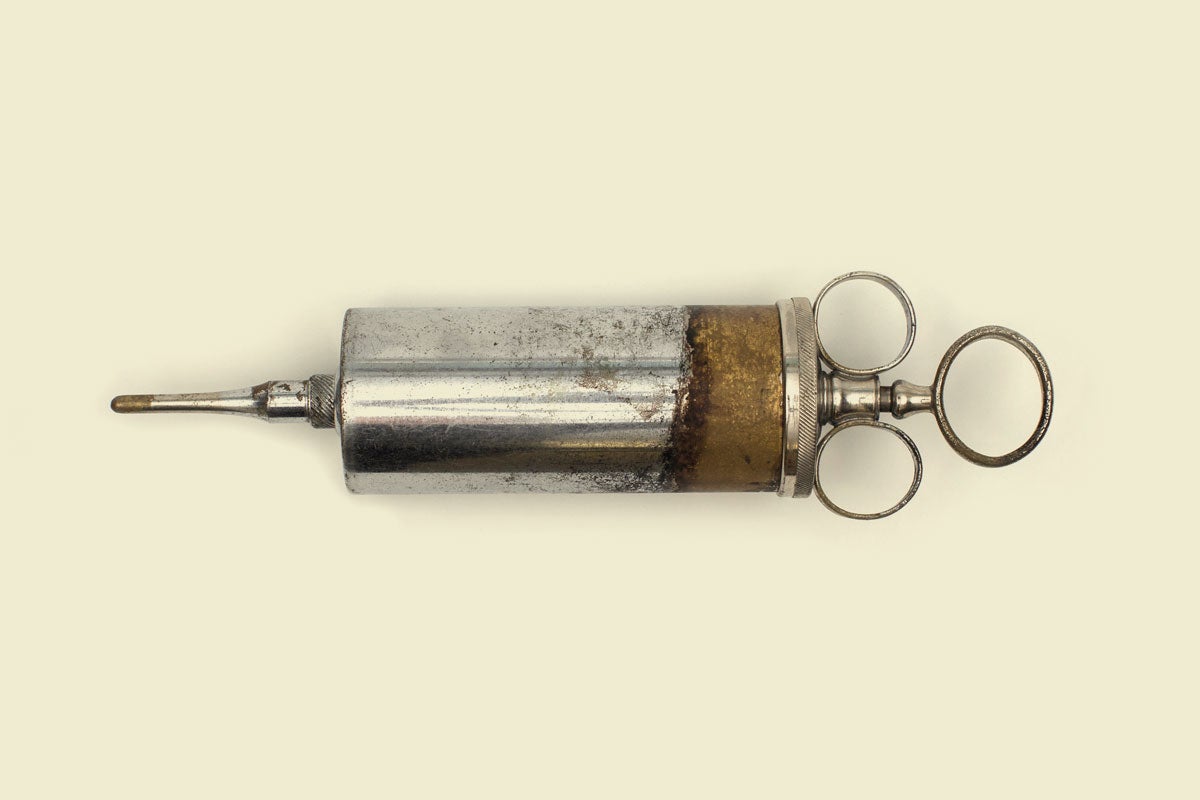 Empire Ear Syringe, 1906
This stainless steel syringe, which measures about 2 inches in diameter and came with removable rubber tips, was used to irrigate the ear for cleaning and treating infection. "That's still something that's used today," says Kaplan. "It's a great example of a classic design that didn't need to be changed."