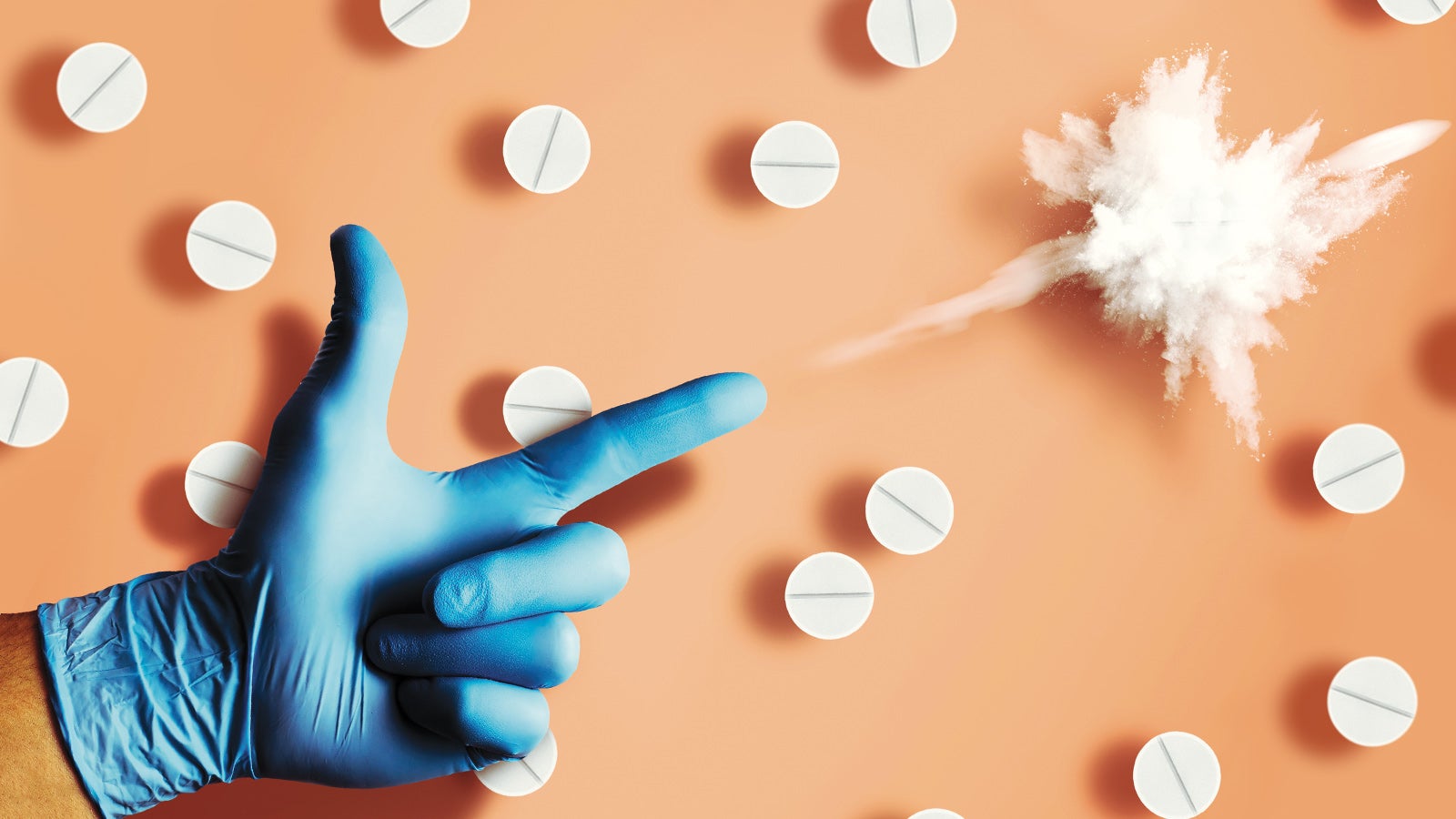 UCF is preparing future doctors to address the opioid crisis by changing their approach to pain management.
Spring 2018 | By Nicole Dudenhoefer '17
President Trump declared the 
opioid crisis a national public health emergency last year, and UCF is tackling the issue where many believe it originates — doctors' offices.
Between 1999 and 2016, prescriptions for opioids quadrupled and opioid-related deaths were 
five times higher, resulting in approximately 75 percent of drug-related deaths in the United States. In Florida, opioid-related deaths increased 35 percent in 2016. That same year, an average of 115 Americans died each day from an opioid overdose; 15 of them in Florida.
One of the largest factors contributing to the opioid epidemic
 is a lack of addiction education 
among doctors, often resulting in
 the over prescription of opioids. For patients seeking a cheaper alternative, this can lead to heroin usage. To
 help combat opioid addiction, UCF
 is educating medical students using
 a new curriculum that focuses on stemming the tide of opioid misuse.
Assistant dean of medical education Martin Klapheke, a psychiatrist who has helped lead the effort, explains how UCF is addressing the opioid epidemic.
Nicole Dudenhoefer: Why did UCF's medical school decide to add new curriculum that focuses on opioid use and pain management to its program?
Martin Klapheke: In 2016, UCF's College of Medicine was one of 60 medical schools in the nation – and the only school in Florida – to 
sign a pledge from the White House. This pledge formally committed UCF to implementing newly released Centers for Disease Control and Prevention (CDC) guidelines on opioid prescriptions into its curriculum.
ND: What are the new guidelines released by the CDC?

MK: In a review, the CDC found insufficient evidence to determine if opioids provide sustained pain relief beyond short-term use. There is now a shift to using exercise and other nondrug therapies that focus on changing thinking or behavioral patterns to decrease chronic pain. Non-opioid medications like aspirin, ibuprofen, acetaminophen, and selected anti-seizure and antidepressants are also effective.
ND: What new methods are being used to teach medical students about opioid use?
MK: In a joint teaching practice with the psychiatry and family medicine departments, students work in small groups to treat a patient who evolves from acute to chronic pain. The students learn to incorporate risk-management strategies when their multidisciplinary treatment plans involve opioid prescriptions.

As the case evolves and develops complications, students create a plan for addressing these problems, such as providing referrals for treatment programs for substance abuse.
An interactive module focused on the newest clinical guidelines is also used. The assignment focuses on how medical providers can educate patients, families and caregivers about using recently approved FDA formulations of naloxone, a medication used to reverse acute opioid overdose, helping to save lives. Naloxone is now more readily available in most states, including Florida, and may become available in public areas, similar to automated external defibrillators, which are used to stop sudden medical cardiac arrest.
Between 1999 and 2016, prescriptions for opioids quadrupled and opioid-related deaths were 
five times higher, resulting in approximately 75 percent of drug-related deaths in the United States.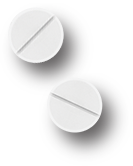 ND: How are students being taught to recognize signs of addiction in patients?
MK: Students learn to use formal diagnostic criteria for opioid use disorder from the Diagnostic and Statistical Manual of Mental Disorders. These criteria include a pattern of problematic use with significant impairment, frequent use in larger amounts than intended, recurrent use resulting in a failure to fulfill major role obligations, and continued use despite persistent social or interpersonal problems.
Students are also taught to look for factors that increase risk for opioid overdose, including a prior history
 of nonfatal overdose, a history of substance use disorder, usage of higher opioid dosages, and concurrent use of benzodiazepines, such as Xanax and Valium, or other sedating medications.
ND: What are students being taught to help reduce the risk of addiction in patients?
MK: Determining when it is appropriate to use opioids and using strategies like prescribing the lowest effective dose, limiting the quantity dispensed and reviewing the patient's history of prescription drug use can reduce addiction risk.

For patients with a high risk 
of overdose, it can be helpful for doctors to offer naloxone and provide instructions on its use
 for resuscitation of patients in life-threatening opioid emergencies.
Periodic urine drug tests can also be used to make sure patients are taking their medication as prescribed and to check for any other substance use.
If a patient does develop a substance abuse disorder, their doctor should engage them in evidence-based treatment options.