Greetings from the University of Central Florida. Here are the important updates from the Office of Undergraduate Admissions at UCF for the month of April.
Admitted freshmen are encouraged to submit their $200 enrollment deposit no later than May 1st to secure their place in the class of 2022. Enrollment deposits are applied toward a students' cost of attendance and can be submitted electronically on the myUCF portal. Once the enrollment deposit is received, students can register for Freshman Orientation.
A waitlist has been established for our summer and fall terms, and the admissions committee is currently reviewing waitlisted students as space and circumstances permit. If students have not already done so, we encourage them to submit additional academic credentials, such as an updated high school transcript or improved SAT or ACT scores. We estimate that final admission decisions from the waitlist will be made by May 31st.
As the end of the term approaches, it is important to remind students that official final high school transcripts, as well as AP, IB, AICE and Dual Enrollment transcripts are required to finalize each student's admission file. These documents should be submitted prior to your student's enrollment at UCF.
And finally, it gives me a great deal of pleasure to announce that the UCF Board of Trustees and the Florida Board of Governors recently selected and confirmed Dr. Dale Whittaker to be UCF's 5th president. Dr. Whittaker most recently served as UCF's provost and executive vice president. He will take over from Dr. John C. Hitt when he retires after 26 years of extraordinary leadership on June 30th. Learn more about president-elect Whittaker by clicking here.
As always, thank you for your continued support of UCF and Go Knights!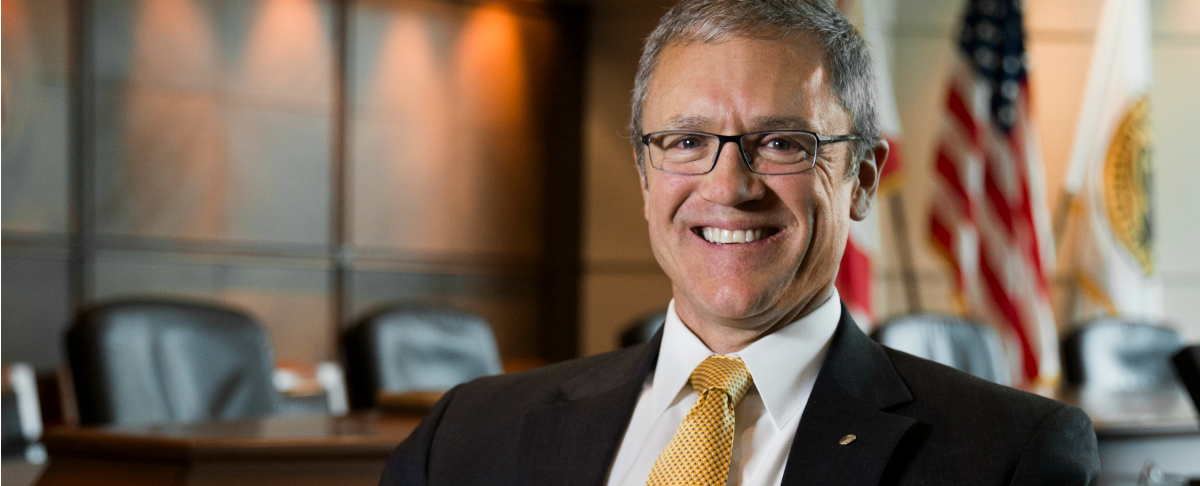 Dr. Dale Whittaker, UCF President-elect