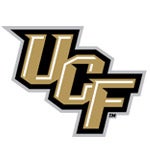 UCF Athletics will induct five new members into the UCF Athletics Hall of Fame during the upcoming UCF Athletics Hall of Fame Weekend, April 16-18, on the UCF campus.
This group of five outstanding individuals from UCF Athletics' past will be honored at a dinner event the evening of Friday, April 16, in the J. Rolfe Davis Recruiting Room at Bright House Networks Stadium. Joining a list of 54 previous UCF athletics greats to be enshrined into the UCF Athletics Hall of Fame will be former letterwinners Elgin Davis (football) and Kim Wyant (women's soccer) in the Legendary Knights category; Michael O'Shaughnessy (football) in the Distinguished Letterwinner category; and a pair of Honorary Letterwinners, the late Wayne Densch, for his tremendous philanthropy throughout the history of UCF Athletics, and UCF men's tennis founder Lex Wood.
Now is your chance to be a part of the entire weekend for just $60, through the Hall of Fame Pass, which includes a ticket to the Hall of Fame Induction Dinner on Friday night, the UCF Spring Football Game and a barbecue plate at the UCF Pigskin Barbecue & Fan Day on Saturday and a weekend pass to the UCF baseball vs. Rice series.
To purchase a Hall of Fame Pass through the Golden Knights Club, please call (407) 823-2086 or e-mail GoldenKnightsClub@athletics.ucf.edu.
In addition to the Induction Dinner on Friday, the class will be honored during the UCF Spring Football Game on Saturday, with on-field recognition to the audience of thousands in attendance at Bright House Networks Stadium.
The UCF Athletics Hall of Fame was established in 1998 and has now honored 59 former coaches, athletes and administrators.
For a bio on each new Hall of Fame member visit UCF Athletics.