Technology has advanced the way we interact, learn and even socialize. But it has also increased unintended dangers, especially for teens and children. More than half of children 10 to 17 years old have received at least one online sexual solicitation in the past year, according to researchers.
Pamela Wisniewski is hoping to change that. The assistant professor of computer science studies how adolescents interact with technology and how this interaction amplifies certain risks. She recently received the William T. Grant Scholars Program Award to look at ways to provide young people the tools they need to prevent them from becoming victims of sexual predators.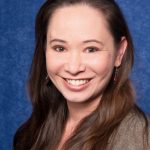 As part of Wisniewski's research, she will examine ways to prevent the online exploitation of low-income, young women, whom she says are often most susceptible to unwanted online sexual solicitations that may lead to more serious offline risks, including sex trafficking.
"Empowering at-risk youth to manage online sexual risks more effectively will help them actualize the benefits of internet connectivity by teaching them how to engage online more safely," she says.
The William T. Grant Scholars Program supports the professional development of promising researchers in the social, behavioral and health sciences. Wisniewski is the first computer science researcher to receive this award and will receive $350,000 to support her efforts.
Wisniewski's five-year research project will start this fall.