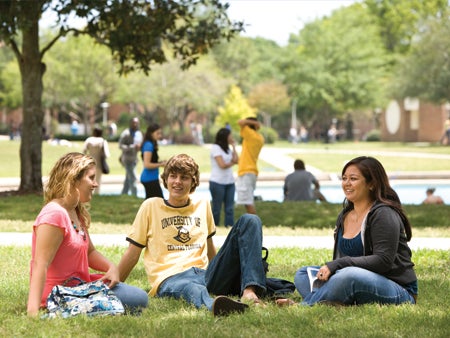 Running around school in underwear might sound like it's a scene from a nightmare, but Steven Harowitz, creator and event coordinator of the Undie Classic, considers it a chance for philanthropy and tradition.
The Mu Psi Chapter of Sigma Nu Fraternity at UCF will host its first ever underwear run for charity Friday, April 9. Participants will run a mile around campus in nothing but their underwear.
Students will strip off their clothes to donate them to charity at 6 p.m. on Memory Mall. Goodwill, a nationwide company that provides low-cost thrift items, will be there to pick up the clothing donations.
"Goodwill is quite large within the Orlando area, so we saw it as a perfect opportunity to help out an already amazing company with added clothing donations," Harowitz said.
Participants must present a valid UCF I.D. and pay a $2 registration fee at the event. Participants may register individually or with a team or organization. Underwear or bathing suits may be worn but, Harowitz encourages runners to be creative with their costumes, even planning themes for a group.
Undergarments that are considered too revealing will disqualify participants. For the timid, clothing items such as pajama pants and tank tops may be worn.
All proceeds will benefit Knight-Thon, a group at UCF that raises money for the Children's Miracle Network. The Children's Miracle Network is a nonprofit charity that provides money to children's hospitals.
"We chose Knight-Thon because it is UCF's largest student-run philanthropy, and we couldn't be happier to help contribute to their cause," said Joseph Lebowitz, public relations chair for Sigma Nu.
The one-mile course begins at Memory Mall and will go through Greek Park, Millican Hall, by the Reflecting Pond, the UCF Library, the Student Union and end back at Memory Mall.
To add a twist, various runners' stations will be set up along the course, including a misting water station, a techno station, a crowd support station, a spirit station and a surprise station.
"It is a great stress reliever," Lebowitz said. "It raises money for a charity, and elicits clothing donations for an amazing organizations. If those aren't good enough reasons, you get to run through the Student Union in your underwear."
Sigma Nu has done four months of planning for this event. The planners hope to make the underwear run a new tradition for the school. An underwear run may be a new idea to the UCF community but colleges and universities across America, from Ivy Leagues to the University of Florida, have made a tradition of it.
According to a Sigma Nu news release, the University of California at Los Angeles underwear runs have exceeded 8,000 participants recently.
"Our student body is craving new traditions and this event hopefully will help quench that thirst," Harowitz said. "This is a great way to do something you might never have another chance to do, all while helping two local charities. It doesn't get much better than that."
Source: Central Florida Future, Students run in undies for new charity event, by Jessie Kristof. Published: Sunday, April 4, 2010, updated Sunday, April 4, 2010