"I wish there was a way to know you're in the good old days before you've actually left them." – From the final episode of The Office television show.
Studies show that the most common fears among people are the fear of heights, snakes, enclosed spaces, and being in a social setting.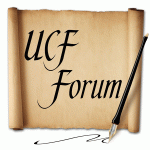 But there's a fear even deeper than those that most people don't even realize until it hits them.
And that is the fear of change.
We've all experienced that in some form. It's not like changes in the weather or even changes to our behavior. No, this change digs deeper because it is one we can't stop even if we put our foot down, hoping that the friction will somehow slow it down.
No, the change I'm talking about is the change that our life's phases bring, such as graduating or moving.
No matter what you do or don't do, time is always ticking. It is certainly true that time waits for no one.
To help you understand more of where I'm coming from, think back to a time that you would classify as the "good old days." It can be when you were in school, summer camp, road trips, the times when you and your friends used to hang out at your favorite spot when you were a kid.
One of mine may be the times at UCF when my track-and-field teammates and I often used water balloons to ambush the football players, who lived in the same residence halls as us.
Remember how you felt at your "good old days." Happy. Fun. Content. Excited. You name it. Now tell me the exact day you stopped doing those things. You may not be able to, because those experiences often just slowly faded away on their own.
In reference to the quote above, a lot of time we find ourselves connected to those "good old days" thinking that this, the moment with friends, family or a significant other will last forever.
But usually it doesn't.
Eventually that party ends, your friends evolve, and you're left with the decision of "to be or not to be" ready for what's next, no matter the situation.
I remember plenty of times when I would transition to another grade level I felt like the world was ending.
What about my friends?
What was I supposed to do now?
I can't grow up. It's too soon, I'm not ready.
Take me back now!
I felt like I was the master of my own time, so how dare you, time?! Putting an expiration date on my good times and forcing me to remember it just as that, a "good time."
But that's the beauty of change, it forces you to get ready whether you like it or not, because there's no time machine. So going back to relive those glory days is nonexistent.
So instead we make a decision to adjust to the changes happening to us, with resentment, of course — just to realize how much we've grown or are growing in the process.
To this day, I still have mini fits when a friend starts a new job and moves away or even when a tradition starts to cease to exist, because I know that change is coming.
And that is what is happening to me now.
My days as a UCF student have concluded and I'm moving to Massachusetts. I'll soon be working on an NCAA grant to start a student-athlete welfare and development office at Wheaton College.
I'm super excited about what's to come but definitely apprehensive about all the change that is happening in my life.
But as the philosopher Shakur, better known as Tupac, once said: That's just the way it is – things will never be the same.
So if you're like me, even if you have to remind yourself, just know that change is good and change is needed.
Christal Peterson is a recent graduate of UCF's DeVos Sport Business Management Program and was a member of the President's Leadership Council. She can be reached at chhpeterson@knights.ucf.edu.