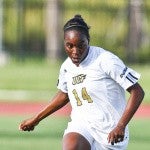 The UCF men's and women's soccer programs have reached an elite status in the NCAA soccer community. As of this week, both of the UCF soccer teams are ranked in the top 30 of the NCAA RPI.
The Knights join the likes of North Carolina, Maryland and UCLA with two premier soccer programs in the country. Currently there are nine universities including UCF that have both the men's and women's teams ranked in the top 30 RPI with Notre Dame, South Carolina, Virginia, Georgetown and Ohio State rounding out the list. The updated RPI rankings have the men ranked No. 28 in the country and the women at No. 19.
Undefeated in the conference so far (4-0-2), the women head west to face Colorado College and C-USA foe UTEP. A victory over UTEP would help the Knights come closer to securing a berth in the six-team conference tournament held on the UCF campus Nov. 3-7.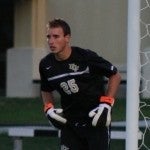 The men are also undefeated in C-USA with a record of 4-0-1. A victory over No. 5 SMU marked the first time in team history that UCF defeated a top-10 ranked team. The Mustangs are currently ranked No. 2 in the RPI with the lone loss coming to the Knights at the UCF Soccer Complex. The Knights travel this weekend to South Carolina to take on the No. 20-ranked Gamecocks.