On one sideline: head coach Mike London. On the other sideline: head coach Ron English. Overseeing one athletic department: Craig Littlepage. Overseeing the other athletic department: Derrick Gragg.
Those four people make Saturday's football game between Eastern Michigan and Virginia (6 p.m. at Scott Stadium in Charlottesville, Va., on ESPN3.com) an historic matchup. It's the first time in the history of FBS football that two teams competing against one another bring African-American head coaches and African-American athletic directors into the game.
For that reason, I will follow this landmark game closely. Regardless of who wins, the collegiate sports landscape as a whole has scored a big victory. Hopefully, there are more ahead in the near future.
Floyd Keith, executive director of the Black Coaches and Administrators (BCA), called it "a landmark day."
This opportunity has come about in part because of the changes that resulted at the end of the 2009 season, when a record number of African-American coaches were hired.
Between 1982 and 2009, a period of 27 years, 499 head football coaches were hired at FBS schools and 38 of them were African-Americans, according to statistics compiled by Dr. Fitz Hill, one of the pioneering African-American head coaches (San Jose State, 2001-2004) and current President of Arkansas Baptist College. After the 2009 season, six African-Americans were hired for their first head coaching jobs: London at Virginia, Charlie Strong at Louisville, Willie Taggart at Western Kentucky, Larry Porter at Memphis, Joker Phillips at Kentucky and Ruffin McNeill at East Carolina. Including Turner Gill (who moved from Buffalo to Kansas) along with the additions of a Latino (Mario Cristobal at Florida International University) and a Polynesian coach (Ken Niumatalolo at Navy), the 2010 season kicked off with 15 head coaches of color at FBS schools, six more than ever before.
As recently as 2007, there were five coaches of color. In 2008, there were eight and nine in 2009.
This season, Gragg and Littlepage are among nine African-American athletic directors at FBS schools. Include the four Latinos and a Native American running athletic departments and the 14 FBS ADs of color almost equals the number of head coaches of color.
"I am honored to represent Eastern Michigan University in this historic game," Gragg said. "I have great respect for Craig Littlepage and view him as a true pioneer, who helped pave the way for others like myself. This Saturday's game is one that I will certainly never forget and I am blessed to be a part of it."
The Virginia-Eastern Michigan game reflects significant progress in the six years since the BCA started issuing its Football Hiring Report Card, which analyzes in depth the process used by each school regarding how it hires a new head football coach.
"I will be so proud to be on the sidelines when these two teams play each other," Keith said. "These opportunities are what the BCA has been fighting for for more than 20 years. This year, the 15 coaches of color out of the 120 schools shows what can be done when groups and individuals work together to put the best coaches and athletic directors in place."
While some of the 2009-10 coaching hires were at non-BCS schools, there were African-Americans added in the SEC (Kentucky's Phillips), the Big 12 (Gill at Kansas) and the Big East (Louisville's Strong). That was critical because as the 2009 season ended there was not one African-American head football coach in any of those conferences, nor in the Big Ten or Pac-10.
Clearly, the hiring processes at FBS schools is far more open than it was six years ago, at least partly as a result of increases in the percentages of candidates of color who get interviews and people of color on the search committees arranging those interviews. But although the progress is clear, there are no assurances it will be sustained.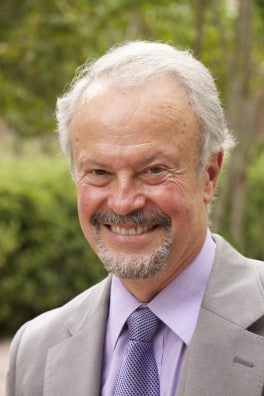 I have two significant notes of caution.
The first being percentages are down in both categories over the last two years. In 2008, 30 percent of the people on search committees for open positions were people of color. The most recent number is 23 percent, according to the data collected for the BCA Football Hiring Report Card. And two years ago, 31 percent of the candidates who interviewed for open positions were people of color. That number has fallen to 29 percent.
The second is the important matter of the poor state of the programs the 15 coaches of color inherited when they took on their new jobs. In the seasons prior to these head coaches of color taking over a program, the collective record of the teams was 65-121, a winning percentage of 35. In other words, most took over teams that, at best, were struggling. It has long been a complaint of advocates for more opportunities for coaches of color that they have only been given jobs at programs that have little promise for prominence. While white coaches are often hired into such situations, they often have succeeded successful coaches who retired or went for other head coaching jobs at colleges or in the NFL and many of them have had second chances at other universities. It is why there was optimism when African-Americans got opportunities at schools such as Notre Dame, Miami and Michigan State.
These days, FBS coaches are not given long to turn programs around. It isn't unusual to cut a coach loose after three seasons, and in the case of coaches of color, history says it isn't likely they will get second chances. Gill at Kansas is the only one of the 15 current head coaches of color who has had head coaching experience elsewhere. (He ran a successful program at Buffalo.) The 15 coaches of color this year have a collective record of 36-58.
Dr. Bernard Franklin, NCAA executive vice president, who oversees diversity issues, perfectly captured the celebration of progress that Saturday's game represents with the need to keep on pressing.
"This is a historically significant event that does in fact reflect some progress in diversifying the leadership within intercollegiate athletics," Franklin said. "That said, there is still much work to do."
As has always been the case in the struggle for equal opportunity in America, in and out of sports, we can never take anything for granted. We always need to keep our eyes on the prize.
Richard E. Lapchick is the Chair of the DeVos Sport Business Management Graduate Program in the College of Business Administration at the University of Central Florida. Lapchick also directs The Institute for Diversity & Ethics in Sport at UCF, is the author of 16 books and the annual Racial and Gender Report Card, and is the Director of the National Consortium for Academics and Sport. He joined ESPN.com as a regular commentator on issues of diversity in sport.
Source: ESPN.com, Historic game set for Charlottesville, by Richard Lapchick. Special to ESPN.com. Originally published: October 22, 2010