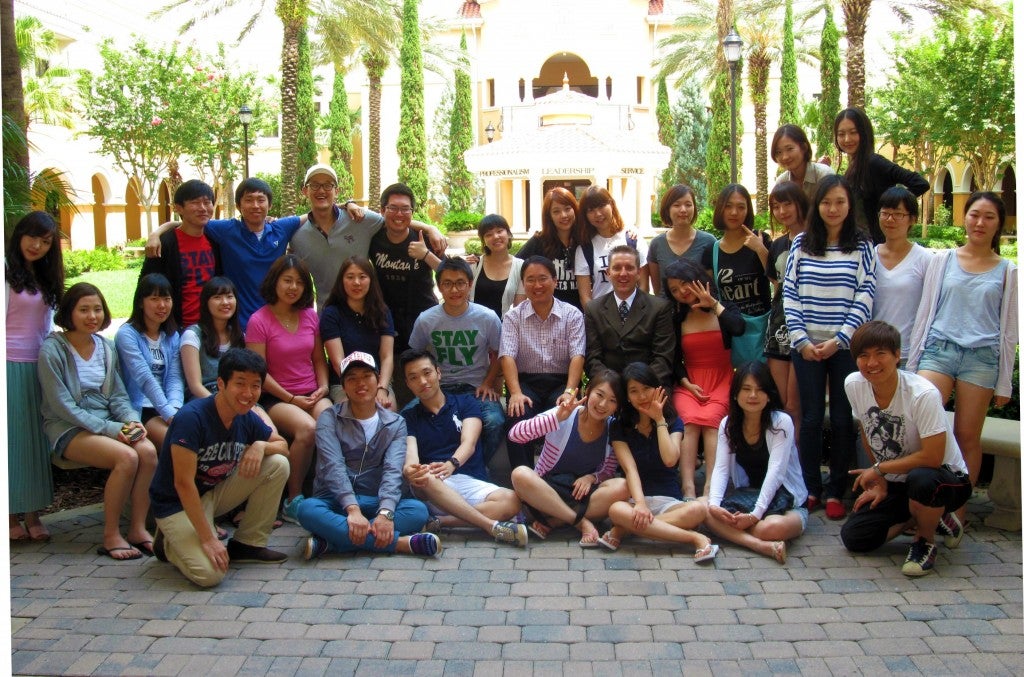 Thirty undergraduate students from Kyung Hee University in Korea are spending a portion of their summer at the Rosen College of Hospitality Management. This is the second year that Kyung Hee University's College of Hotel and Tourism Management has participated in Rosen College's Summer Hospitality/Tourism Industry Seminar.
The four-week program, from July to August 2011, instructs students on best practices, key trends and issues in the hospitality and tourism industries of the world's greatest destination – Orlando and the United States.
The program is two-fold, offering students a classroom experience with in-depth discussions facilitated by Rosen College faculty members, coupled with guided site visits to Orlando's top destinations. This year, the Kyung Hee University participants visited a variety of hospitality and tourism organizations such as major theme parks (Walt Disney World, Universal Studios), Orlando/Orange County Convention Center, Visit Orlando, Amway Arena, hotel properties in Orlando and Tampa/St. Petersburg areas, and food service/distributing organizations (Darden and Sysco).
This unique program was initiated and organized by Rosen College's Dr. Youngsoo Choi in September 2009. It provides Kyung Hee University students with an invaluable opportunity to develop global perspectives and to emerge as future business leaders of the Korean hospitality and tourism industry.