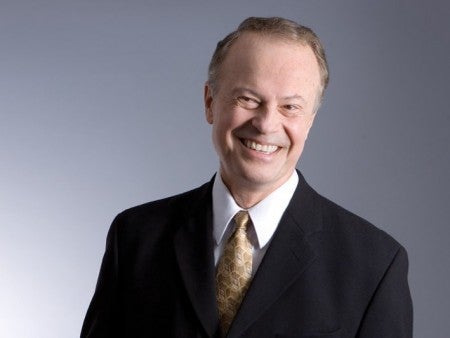 The New York Jets are off to a 3-0 start and the media is in a frenzy over quarterback Mark Sanchez, especially after he outgunned superhero Tom Brady and the New England Patriots in Week 2 of the NFL season.
Less noticed, though, is Sanchez's presence among the less than 1 percent of NFL players who are of Latino background. Their numbers are growing, but those players remain mainly off the radar screen.
So does the history of Latinos in the NFL, despite the fact that many broke through with landmark achievements in the league well in advance of African-Americans. For example:
Joe Aguirre became the first Latino drafted by an NFL team when the Washington Redskins chose him in the 11th round in 1941, five years before Kenny Washington and Woody Strode became the first African-American players in the modern era of the NFL.
Jim Plunkett was a Latino quarterback who won Super Bowl XV for the Oakland Raiders in January of 1981, seven years before Doug Williams became the first African-American quarterback to win one.
Tom Fears became the first Latino head coach when the expansion New Orleans Saints hired him in 1967, more than two decades before Art Shell became the first African-American head coach with the Raiders in 1989.
And with Plunkett calling the signals, Tom Flores coached the Raiders to their Super Bowl XV championship, 26 years before Tony Dungy became the first African-American head coach to win the big one.
While many can name those first African-Americans, few can cite the names of the first Latinos in each category.
But when Sanchez was thrust into the spotlight as the starting quarterback for the University of Southern California in his junior year, he immediately became a role model for many Mexicans and Mexican-Americans in Southern California and around the country. He is proud of his heritage, and wore a mouthpiece with a small Mexican flag painted on the front in a game against Notre Dame. His fans reveled in the shared pride.
Nonetheless, Sanchez received a number of angry e-mails and letters after that Notre Dame game, telling him, among other things, to go back to Mexico, according to the Los Angeles Times. It had an echo in the African-American community, when so many athletes were told to "go back to Africa," even when generations had passed since anyone in their families had set foot in Africa.
Sanchez was born in the United States and has two older brothers who played football at Yale and DePauw. Their heritage was never a topic of controversy at those places, but their public exposure never rose to the level that Mark's did. Nor did they flash their ethnic pride on a national stage.
Sanchez starred in the Los Angeles spotlight and finished at USC with a 2009 Rose Bowl victory over Penn State. He was picked fifth in the 2009 NFL draft by the Jets and ultimately was named the starting quarterback. It is a heady time for Sanchez, as he joins an impressive list of Latino quarterbacks in the NFL, including Tony Romo of the Dallas Cowboys and Jeff Garcia of the Philadelphia Eagles, both of Mexican descent.
Flores became the first Latino quarterback in pro football history two years after he finished playing in college, when he joined the Oakland Raiders of the American Football League in 1960. Flores immediately led the league by completing 54 percent of his passes, gaining 1,738 yards and throwing for 12 touchdowns. Flores' best season was in 1966 when he passed for 2,638 yards and 24 touchdowns in 14 games, earning him a Pro Bowl slot.
Oakland traded him to the Buffalo Bills in 1967, where he was primarily a backup. He ended his playing career with Kansas City in 1970, the year the Chiefs won Super Bowl IV behind starting quarterback Len Dawson.
When Flores retired as a player, he became an assistant coach, and finally succeeded John Madden as the Raiders' head coach in 1979, finishing his first season with a 9-7 record.
He made coaching history in his second year. After finishing the regular season at 11-5, Flores and the Raiders' Mexican-American quarterback Plunkett captured the franchise's third Super Bowl. By defeating the Philadelphia Eagles 27-10 in Super Bowl XV in 1981, Flores became the first minority head coach to win a Super Bowl and Plunkett became the first minority quarterback to win one.
That duo won a second championship in Super Bowl XVIII over the Washington Redskins. Flores went on to coach the Raiders for a total of nine seasons, amassing a regular-season record of 83-53 and winning two Super Bowl rings.
A 6-foot-7 linebacker, Guatemalan Ted Hendricks was one of the most dominant defensive forces in the NFL history. He was a Pro Bowl selection eight times and played on four Super Bowl championship teams, three with Oakland and one with the Baltimore Colts. Hendricks is a member of the NFL's 1970s All-Decade Team and the NFL's 75th Anniversary All-Time Team. In 1990, he was inducted into the Pro Football Hall of Fame.
Joe Kapp made headlines on and off the field. By standing up to the NFL in an antitrust case, he helped future generations of players earn far more than they made during his career.
In 1969, following a very successful career in the Canadian Football League, Kapp led the Minnesota Vikings to Super Bowl IV to play the Chiefs. A headline in Sports Illustrated in 1970 called him "The Toughest Chicano." When he signed a four-year contract with the Boston Patriots, Kapp became the highest-paid player in the NFL.
Later, though, NFL commissioner Pete Rozelle demanded that he sign a standard player contract. Kapp refused based on the recommendations of his lawyer and the NFL Players Association. As a result, his 12-year career as a professional football player ended in 1971. However, his NFL journey continued with the antitrust lawsuit against the league, claiming its standard contract was unconstitutional and a restraint of trade.
In 1974, a federal judge agreed that the NFL had violated antitrust laws, in part because there was no collective bargaining agreement in place on the date in question. The NFL settled with the Players Association in a multimillion-dollar case. The old system died and was replaced, and NFL players were the big winners. While Kapp was not awarded any personal damages, he won the respect of a generation of players.
Kapp broke more ground when returned to Cal-Berkeley, his alma mater, in 1982, becoming the first Latino head coach in Division IA football. He was named Pac-10 Coach of the Year that season, 24 years after he led them to the league championship as a player in 1958.
Arguably the most well-known Latino football player is offensive lineman Anthony Muñoz. Muñoz played in two Super Bowls and was an 11-time Pro Bowl selection, as well as the offensive lineman of the year in 1981, '87 and '88. In 1994, he was one of three offensive tackles named to the NFL's 75th Anniversary All-Time Team.
When Muñoz was elected into the Pro Football Hall of Fame in 1998, it was widely reported that he was the first Latino to be inducted into the Hall. In fact, Muñoz had joined three other Latino Hall of Fame members. That is a testament to the poor attention being paid to the heritage of Latino athletes at the time.
The first Latino to be inducted into the Pro Football Hall of Fame was Honduran-born Steve Van Buren. Van Buren was orphaned when he was very young and was raised by his grandparents in New Orleans. He earned a scholarship to play at Louisiana State and was a first-round draft pick in 1944.
Van Buren twice rushed for more than 1,000 yards, won four NFL rushing titles and a "triple crown" in 1945 when he led the league in rushing, scoring and kickoff returns. He was a first-team All-NFL selection in each of his first six seasons. From 1947 through '49, Van Buren won three consecutive rushing titles, an accomplishment matched only by Jim Brown, Earl Campbell and Emmitt Smith. At his retirement after the 1951 season, Van Buren held the all-time record for rushing yards and rushing touchdowns.
The second was Fears, who went into the Hall of Fame in 1970, nearly 30 years before Muñoz was elected. Fears was born in Guadalajara, Mexico, and moved to the United States at the age of 6. His college career was interrupted by a stint in the Air Force during World War II. Upon leaving the military, he finished his college career at UCLA. Originally drafted as a defensive back by the Los Angeles Rams, he was switched to the offense after he intercepted two passes and returned one for a touchdown in his first game.
Fears led the league in receptions in his first three NFL seasons, improving his total each year, setting a league record with 77 catches in 1949 and breaking that mark the following year with 84 receptions. In his nine NFL seasons, Fears totaled 400 career receptions for 5,397 yards and 38 touchdowns. Those were almost unheard-of numbers at the time. He had more than 1,000 receiving yards in two seasons and played in a Pro Bowl.
Fears served as head coach of the Saints from 1967 to 1970, becoming the first Latino head coach in the NFL. He was fired after compiling a 13-34-2 overall record, but his mark had been made.
Hendricks, who was inducted in 1990, was the third Latino in the Hall of Fame.
Now, as Sanchez is emerging as a leader for the next generation of Latinos in the NFL, he can look back on the legacy of those who came before him. Sanchez is among a talented group of current Latinos that includes punter Daniel Sepuveda, guards Roberto Garza and Louis Vasquez, defensive end Luis Castillo, wide receivers Anthony Gonzalez and Greg Camarillo and long snapper Ken Amato.
On Dec. 20, Sanchez and the Jets will welcome the Atlanta Falcons and fellow Latino Tony Gonzalez to Giants Stadium. A 10-time Pro Bowl selection, González is arguably the greatest tight end in NFL history and figures to be the fifth Latino to be inducted into the Hall of Fame.
It is obviously too early to call it, but perhaps Sanchez is taking his first steps toward that sort of career this season. Maybe his journey in the NFL will help shed more light on those Latinos who broke barriers without the recognition of their heritage.
Richard E. Lapchick is the Chair of the DeVos Sport Business Management Graduate Program in the College of Business Administration at the University of Central Florida (UCF). Lapchick also directs UCF's Institute for Diversity and Ethics in Sport, is the author of 14 books and the annual Racial and Gender Report Card, and is the director of the National Consortium for Academics and Sport. His 15th book, "100 Campeones: Latino Groundbreakers Who Paved the Way in Sport," will come out in the winter. It includes stories written by Horacio Ruiz, Chris Kamke and Cara Lopresti on all the athletes and coaches mentioned in this article. Lapchick has joined ESPN.com as a regular commentator on issues of diversity in sport.
Source: ESPN.com, by Richard Lapchick, Special to ESPN.com, Friday, September 25, 2009