The UCF Forum opinion series will begin its eighth year Wednesday with a panel of columnists offering their views on topics covering issues that are close to home, international affairs and everything in between.
Nine columnists – faculty, staff and students – will share their commentary on Wednesdays through the next 12 months.
In addition to their UCF responsibilities and involvement, the new columnists have a variety of backgrounds and interests. They write novels, travel the world, perform music and have many other eclectic interests – and they have agreed to be on the UCF Forum panel and write columns on a rotating basis.
They are replacing the current panel of columnists who have covered such topics as: Let's Stop Glorifying Tribalism – It Doesn't Serve Us Well, When Your Son Goes Blind, and Let's Retire the Trope of the Hapless Dad.
For their time and contributions to the UCF Forum this past year, thank you to: Michele Gregoire Gill (Department of Learning Sciences and Educational Research), Stephen M. Kuebler (Department of Chemistry and the College of Optics and Photonics, Jonathan Beever (Department of Philosophy), David James Poissant (Department of English), Curtis L. Proctor (UCF Foundation), Cynthia Schmidt (formerly the Department of Legal Studies), Camille Dolan (College of Health Professions and Sciences), Katherine Torres (Recreation and Wellness Center), Alvin Wang (Department of Psychology), Anjella Warnshuis (Department of Political Science), and Nicole Wills (Burnett Honors College student studying advertising-public relations, political science, and writing/rhetoric).
For the coming year, new commentary will be by faculty, staff and students with backgrounds in healthcare, communication, social innovation, construction, education and other fields: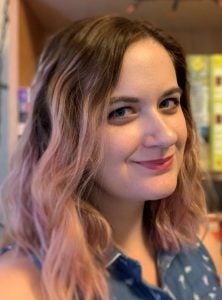 Emma Gisclair is a library technical assistant at the UCF Library's Curriculum Materials Center. She also is pursuing a master's degree in information from Florida State University, with the goal of becoming an academic librarian. She has presented on current trends in young adult literature at the UCF Literacy Symposium and hosts the Curriculum Materials Center's annual Books and Bagels book-talk event. She is a contributing member of UCF's Diverse Families Bookshelf project, an effort to identify children's and young adult books that depict the growing diversity of families in the United States. When she isn't busy studying, she writes novels about magic and brave young women and makes videos about writing at wordnerdsvlog.com. She can be reached at Emma.Gisclair@ucf.edu.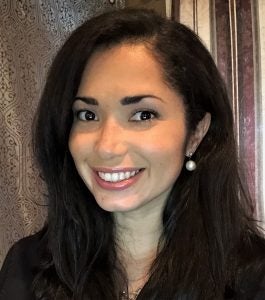 Lillian M. Hernández Caraballo is a UCF junior planning to graduate in 2021 with a Bachelor of Arts in journalism, minors in writing and rhetoric and Latin American studies, and a Hispanic/Latino media certificate. She was born and raised in Puerto Rico, is bilingual and an avid traveler, which she says has helped developed her cultural outlook of the world. She also wants to become a voice for the voiceless. She has news reporting experience in both digital and print, covering stories for Nicholson Student Media on campus and freelancing for her local newspaper, the Brevard Hometown News. She was chosen earlier this year to participate in NPR's Next Generation Radio program, where she gained experience recording, editing and mixing audio stories. The finished project aired on 90.7 WMFE-FM. She can be reached at Lillian.Hernandez.C@knights.ucf.edu,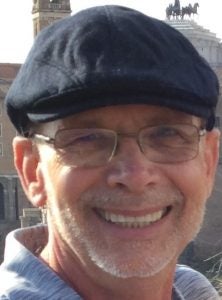 Jeff Kunerth has been a faculty member in UCF's Nicholson School of Communication and Media since 2014 after working 41 years as a reporter with the Orlando Sentinel. He teaches journalism and mass communication classes, including news reporting, advanced reporting and feature writing. At the Sentinel he won numerous writing awards, including being named a 2013 Pulitzer Prize finalist for his contribution in the newspaper's coverage of the hazing death of a FAMU drum major. He graduated with a journalism degree at Iowa State University and comes from a family of journalists. His father, Bill, taught journalism at Iowa State, and his brother, Bill B., has been a publisher of weeklies, small daily newspapers and the University of Oregon student newspaper. He's the author of Trout: The True Story of Teens, Murder and the Death Penalty, a true-crime book about a mistaken identity murder for hire; Forty, a collection of his Orlando Sentinel stories; and Florida's Paved Bike Paths. He can be reached at Jeff.Kunerth@ucf.edu.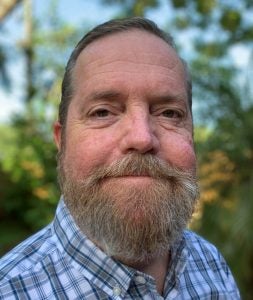 Roy Lenfest is the primary maintenance technician for the fitness equipment at UCF's Recreation and Wellness Center. He is a Florida native, a lifelong resident of the Maitland/Winter Park area and has worked in many different areas of the construction field. Prior to joining the RWC he worked for an electrical contracting company as the site supervisor and manager of an electrician crew at a defense contractor. He is a veteran of the U.S. Coast Guard Reserve and served with the Maitland Fire Department and the Winter Park Police Department. He was active many years with Boy Scouts of America as a scout, scout master and unit commissioner. He can be reached at Roy.Lenfest@ucf.edu.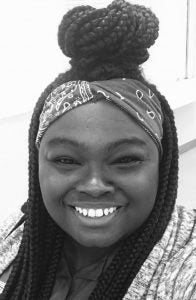 Sasha Mills is a UCF junior working on her bachelor's degree in human communication with a focus on social innovation and activism. She grew up in downtown Orlando, graduated from Jones High School and earned her associate degree at Valencia College. For the past eight years she has worked for the City of Orlando as a community support specialist with the city's Parramore Kidz Zone program, working with families who reside in the neighborhood where she grew up and helping them lead successful, happy, healthy lives. This work is what led her to continue her education and pursue her degree in 2020. She is particularly interested in issues such as voting rights for formerly imprisoned citizens and economic and racial equity. She says the work that she has accomplished in her own community has convinced her that everyone can be an agent of social change. She can be reached at Sasha.Mills2560@gmail.com.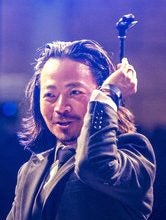 Chung Park is the director of the UCF Symphony and Chamber Orchestras, head of string music education, and instructor of viola in the Department of Music in the School of Performing Arts. He maintains an active schedule as a guest conductor on both the professional and educational levels, with recent engagements including concerts with the Orlando Philharmonic Orchestra, Sarasota Orchestra and student orchestras in Tennessee, North Dakota, North Carolina, Utah, Washington and Georgia. He regularly gives master classes on violin and viola at top institutions such as the Gifted Music School in Salt Lake City, Utah, and presents on string pedagogy and music education for music teachers throughout the United States. He is deeply engaged in the musical life of the Orlando community, where he serves as the education coordinator for A Gift for Music and music director of the Central Florida Community Arts Young Artists Orchestra. He can be reached at Chung.Park@ucf.edu.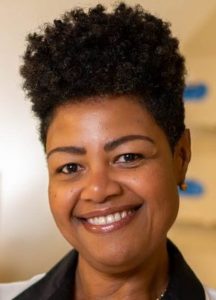 Syretta Spears is assistant director of the UCF Simulation, Technology, Innovation and Modeling Center in the College of Nursing. She started her career in health care simulation about 10 years ago and today she leads a team that supports faculty with successful learning experiences for students during simulation and clinical skills-based education. She has a master's degree in human resources management and in computer resources and information management. In 2017, she became one of the first graduates of the college's health care simulation post baccalaureate certificate program and is one of the first to earn the certified health care simulation operations specialist designation, an international recognition of her specialized knowledge and accomplishments in the field of health care simulation operations and management. In addition to her experience in academia, she has also worked in the corporate sector in the field of simulation. She can be reached at Syretta.Spears@ucf.edu.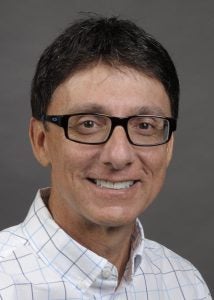 Peter Telep has been an English instructor at UCF for the past 20 years. He is the author of more than 40 novels, including the New York Times No. 1 bestseller Against All Enemies (co-written with the late Tom Clancy). He teaches screenwriting, fiction writing, and writing for video games, and he most recently created a special-topics course that explores the Star Wars universe. He can be reached at Peter.Telep@ucf.edu.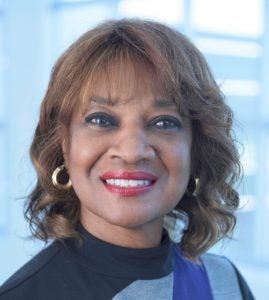 Brenda Thompson is director of community engagement in UCF's College of Community Innovation and Education. She earned her bachelor's degree in biology at Virginia Union University, master's degree in biology education at Virginia Commonwealth University, and her doctorate in junior and community college education/administration education at Virginia Tech. She taught biology at J. Sargeant Reynolds Community College in Richmond, Virginia, for several years, served as the director of the Center for Teaching Effectiveness at Virginia Union University, and was an assistant dean and a professor for 12 years at Florida A&M University. She has been at UCF since 2006 and has presented research at the University of Barcelona in Spain, where she discussed experiences related to traveling abroad with college students to cities in Europe and Japan. She also has conducted research in homeschool education, global education and community volunteerism. She says she likes to work with colleagues to explore ways to match human capital with opportunities to serve and uplift communities. She can be reached at Brenda.Thompson@ucf.edu.
The UCF Forum is a project of UCF Communications and Marketing and is posted each Wednesday on the UCF Today website. Columns also appear on various other platforms locally and nationally, are broadcast on WUCF-FM (89.9) on Sunday mornings between 7:50 and 8 a.m., and are archived as podcasts by the radio station.
All of the UCF Forums since they began – more than 350 by individuals from all over the university – are maintained in the UCF Libraries' STARS digital repository. The chronological list can also be searched by author or topic.