With the holiday travel season about to start in full swing and international travel restrictions lifted this month, Orlando is bracing for an influx of new visitors from all over. But just how the local tourism industry plans to accommodate these guests with a reduced workforce from the COVID-19 pandemic remains to be seen.
The hospitality industry was one of the hardest hit by the COVID-19 pandemic, with more than 3.5 million jobs lost in 2020, according to a report by the Economic Policy Institute.
On top of this, many of those workers aren't planning to return, says Robertico Croes, a professor in the University of Central Florida's Rosen College of Hospitality Management.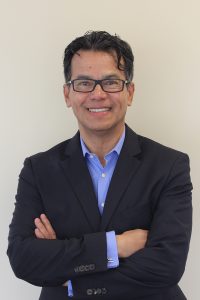 "Lifting the international travel ban will increase tourist demand to Orlando, and the international tourist market is important for the industry's quick recovery," Croes says. "However, the increase in international tourist demand could be a double-edged sword."
The labor shortage is not going to be resolved any time soon, which means the quality of the tourist experience is going to be impacted, Croes says.
"So, while the lifting of the travel ban is good news to increase tourist demand, if those tourists leave unsatisfied with their experience, the chance of them returning or recommending Orlando is negatively impacted, which could exacerbate the labor shortage in the long run," he says.
Croes recently co-authored a new study that surveyed hospitality workers from across the nation. The researchers found that 59% of unemployed hospitality workers were not coming back, while 30% of the employed hospitality workers are considering quitting their job.
Reasons workers aren't returning include safety concerns about COVID-19 exposure and perceived lack of career benefits in the U.S. hospitality industry, according to the study.
Respondents were from every state and U.S. territory Puerto Rico with approximately 30% of the respondents working in Florida, Texas, California and New York.
"When there is a shortage of employees in a hospitality business you may have unsatisfied and frustrated customers due to lower than expected service delivery due to workers being overworked and spread too thin," Croes says. "A consequence of a hospitality labor shortage is customers not returning and higher employee turnover, both of which have a negative financial impact for hospitality businesses."
In September, 863,000 hospitality employees quit, which is twice as high as the national quit level, according to the Bureau of Labor Statistics.
"This means that the hospitality quit pattern continues unabated," Croes says. "For a destination, such as Orlando, which has a large hospitality industry, this reality is dire and could affect businesses, families, livelihoods, the local economy, and the overall wellbeing of the community at large — for example, through reduced convention development tax collection."
To help remedy the problem, the researchers recommend raising wages and enhancing career benefits for lowest paying jobs.
Study co-authors were Kelly Semrad, an associate professor, and Manuel A. Rivera, assistant dean and an associate professor, both in UCF's Rosen College of Hospitality Management.
Croes received his doctorate in applied economics from the University of Twente in the Netherlands. He joined UCF's Rosen College of Hospitality Management in 2002.