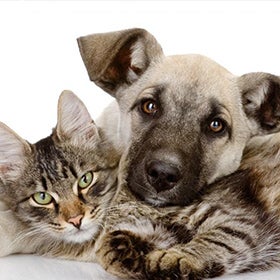 Counseling and Psychological Services will be hosting the first Purrfectly Stress Free event at CAPS on April 19 at noon-2 p.m. and at the same time and day, they will also host PAWS a tively Stress Free. Both events will be held in the CAPS building but in separate rooms.
This is the first time, CAPS is offering the opportunity to engage in some furry play with both approved therapy cats and dogs. These free events have emotional benefits and can bring down stress levels.
Come to pet, play, and be in the presence of therapy dogs and cats who can help you to relieve stress before finals. For more information, contact Teresa.michaelson@ucf.edu.