UCF's Dr. Phillips Academic Commons recently earned LEED Gold certification from the United States Green Building Council (USGBC), a third-party green building rating system globally recognized as a symbol of sustainability. The new designation represents UCF's 30th LEED certification.
"The Dr. Phillips Academic Commons LEED Gold certification represents UCF's strong commitment to LEED and environmental stewardship," says Curt Wade, UCF's senior director of Utilities and Energy Services.
UCF created its first Climate Action Plan in 2010, outlining the university's path to the carbon neutrality by 2050. Since that commitment, the university has saved more than $30 million in operating expenses, reduced the campus energy use intensity by 41% dating back to 2006 and have become a leader in green building standards, Senior Vice President for Administration and Finance Gerald Hector wrote in a recent story about UCF's sustainability efforts. In 2017, UCF earned a Silver Rating from the Association for the Advancement of Sustainability in Higher Education's Sustainability Tracking, Assessment & Rating System.
UCF's green building include two LEED certified, seven LEED Silver, and 21 LEED Gold — now including DPAC. LEED certified buildings earn 40-49 points on the organization's rating system, Silver earn 50-59 and Gold 60-79.
"UCF has been long committed to transforming how budlings are designed, constructed, and operated dating back to 2007," Wade says. "Not only is this building 35% more energy cost efficient than a code-compliant building, 50% of the total annual energy use is supplied from renewable energy resources. Most importantly, this project represents a combination of resilient teamwork, and exemplifies UCF's key partnerships with the City of Orlando and the Orlando Utilities Commission (OUC)."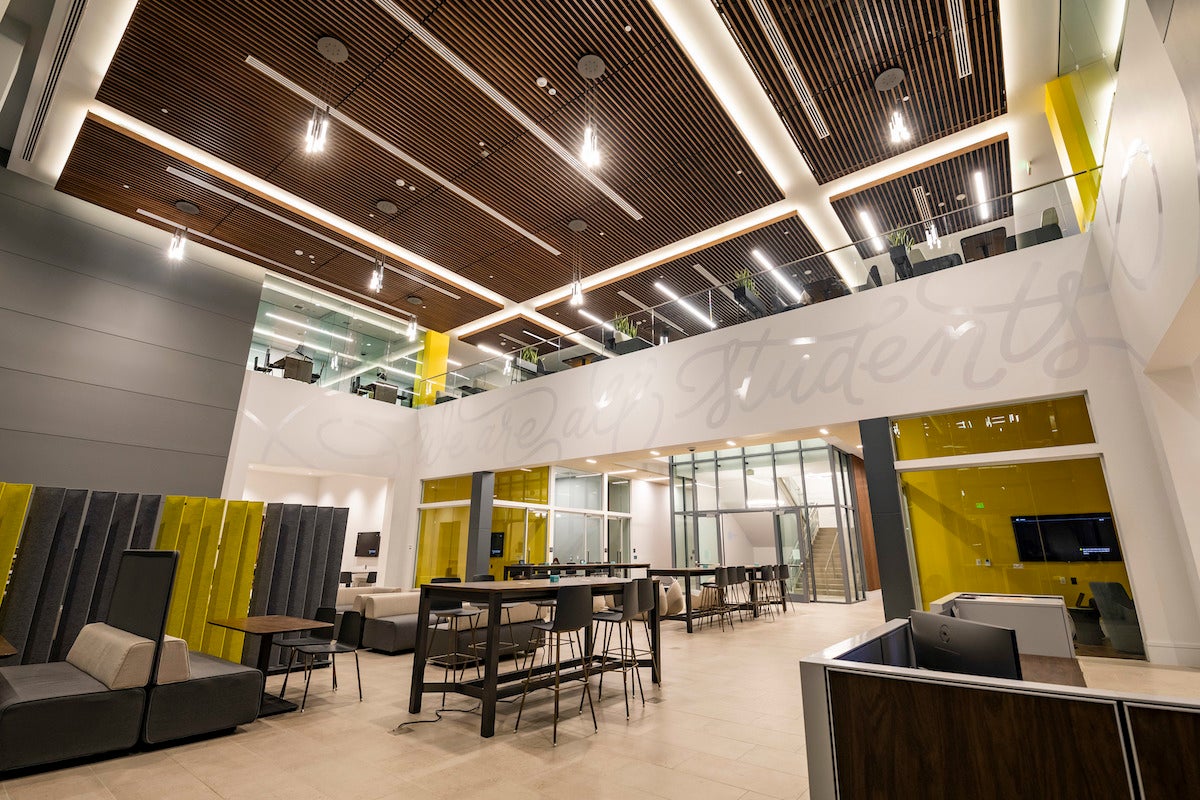 Dr. Phillips Academic Commons is a 148,000 square-foot building with classrooms, a library, science labs and office spaces in downtown Orlando. Its sustainable features include:
Location in a dense, urban setting within one half mile from Orlando's main public transportation hub
Uses 35% less energy and 30% less water than similar buildings
50% of the building's annual energy is supplied by off-site, renewable energy sources though the OUC Community Solar program
Majority of building materials used, such as paint and drywall, are low- or non-emitting, providing safe and healthy indoor air quality
Cutting-edge filtration technology that simultaneously allows for enhanced indoor air quality and reduced energy consumption
Diverted over 75% of waste from the landfill during construction
Ongoing building operations utilize green housekeeping services
Covered bike storage, with showers and changing rooms for bike commuters
UCF mandates LEED certification for all new construction and major renovations through 28 credits incorporated in the Green Building Construction and Renovation Requirements with emphasis on energy, atmosphere, and water efficiency.
LEED buildings promote occupant health and productivity through indoor air quality, mindful building materials, access to daylight and more.
Here are a few of UCF's other LEED Certified buildings.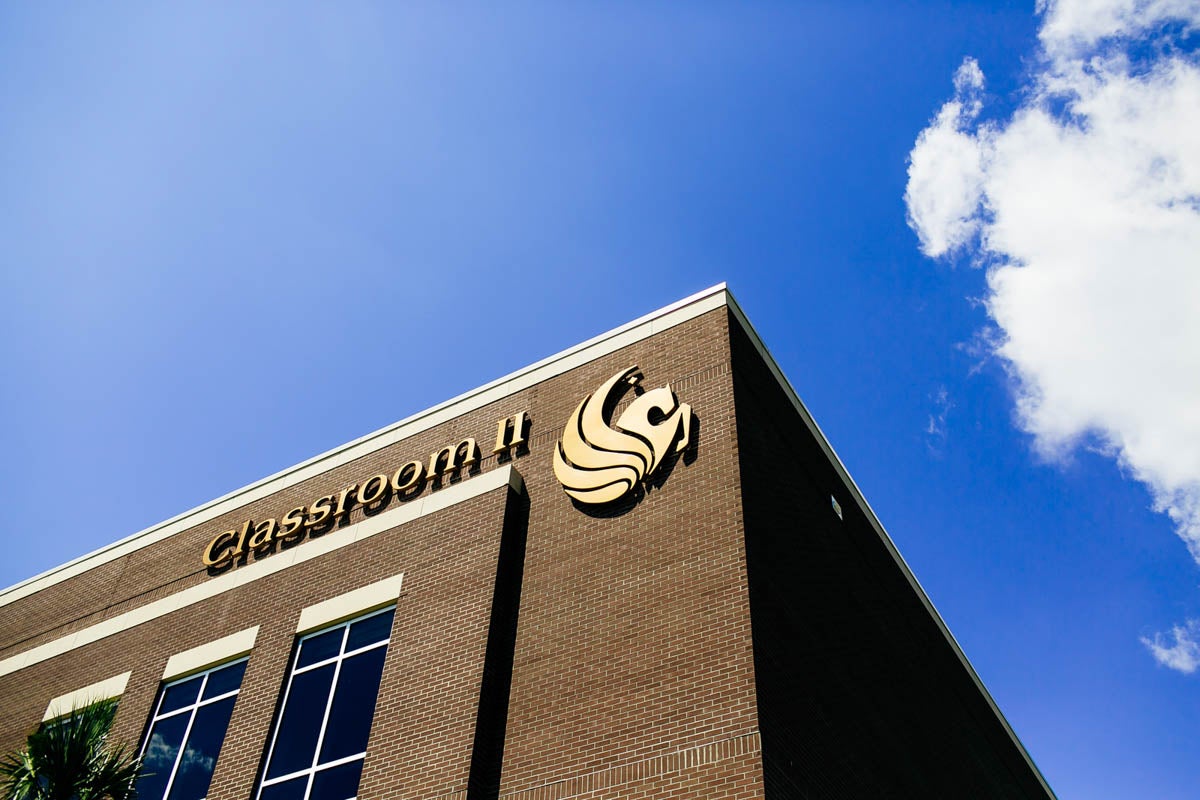 Classroom Building II is a LEED Gold building that diverted 91% of on-site generated construction waste from landfill.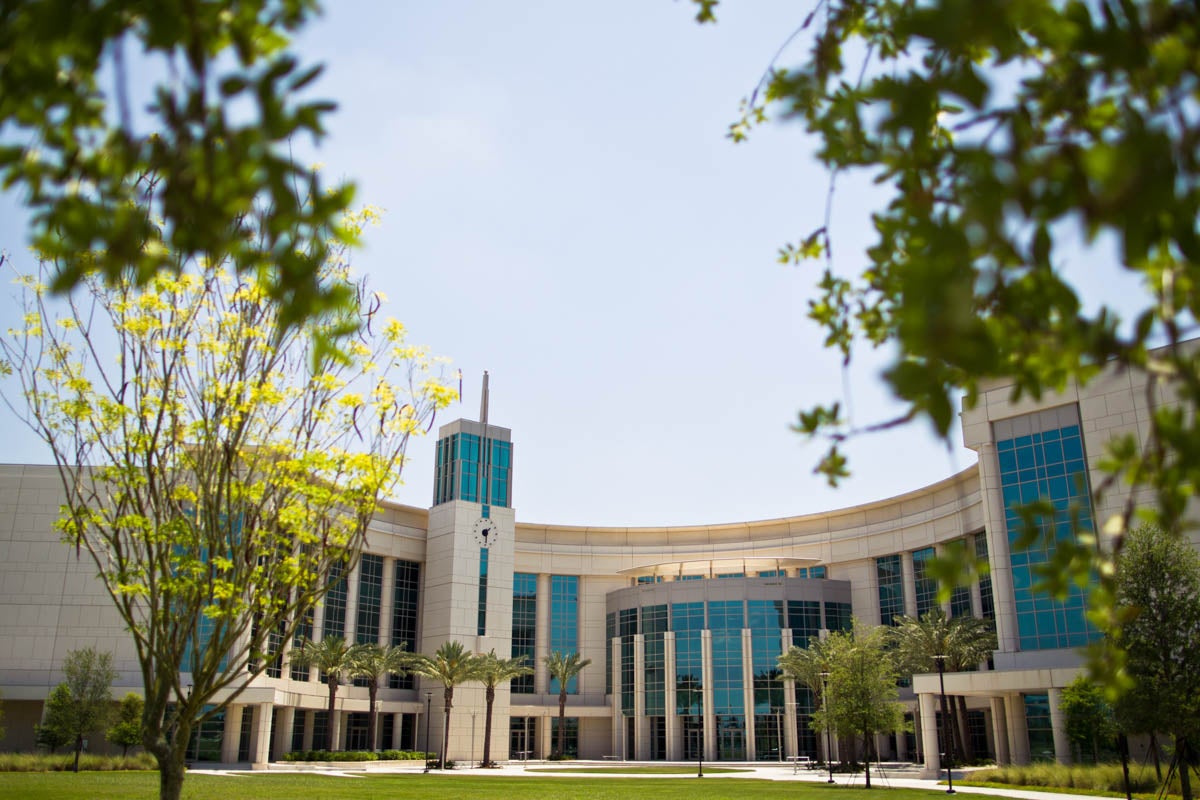 The College of Medicine is a LEED Silver building that uses selected refrigerants and HVAC equipment that minimize or eliminate the emission of compounds that contribute to ozone depletion and global warming.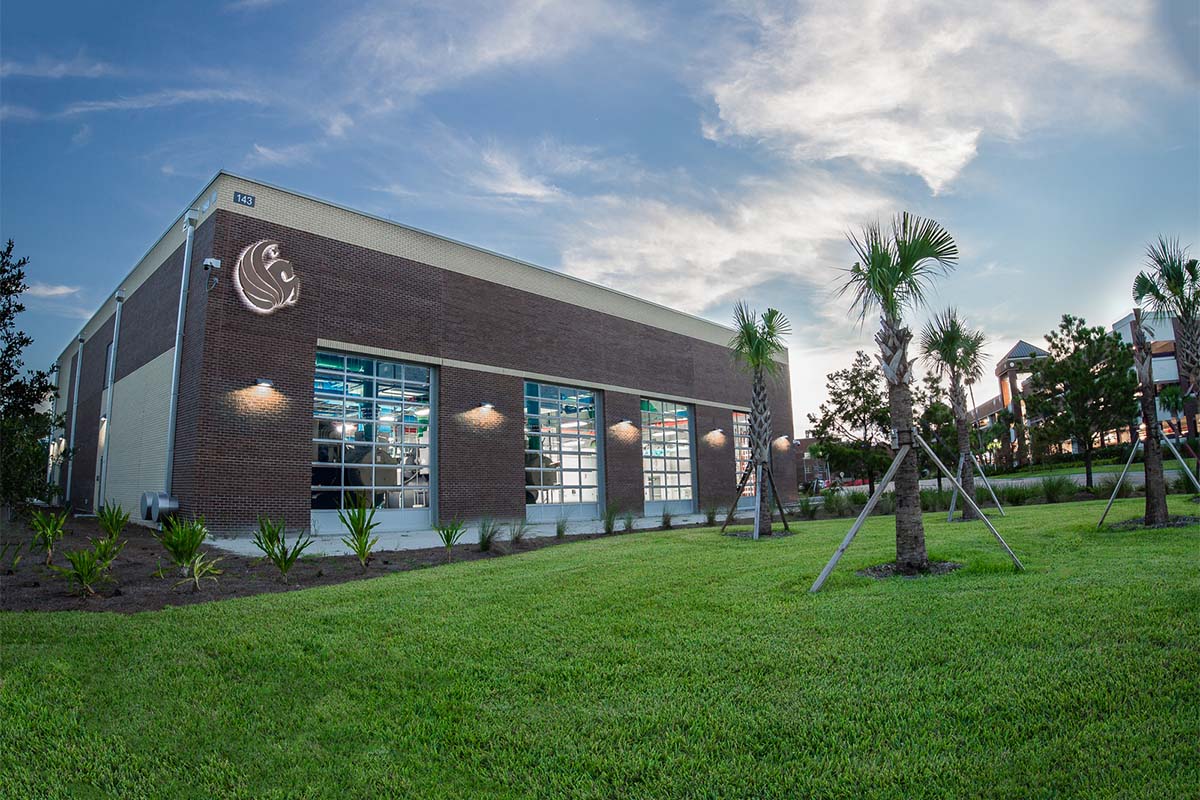 Opened in 2018, the District IV Energy Plant is a LEED Gold building and one of UCF's most unique building projects in terms of sustainability, according to Wade. In 2020, the plant was converted to use reclaimed water in its two cooling towers, reducing campus consumption of potable water — a precious and finite source in Central Florida — by 25-30 million gallons a year and playing a key role in UCF's water conservation plans.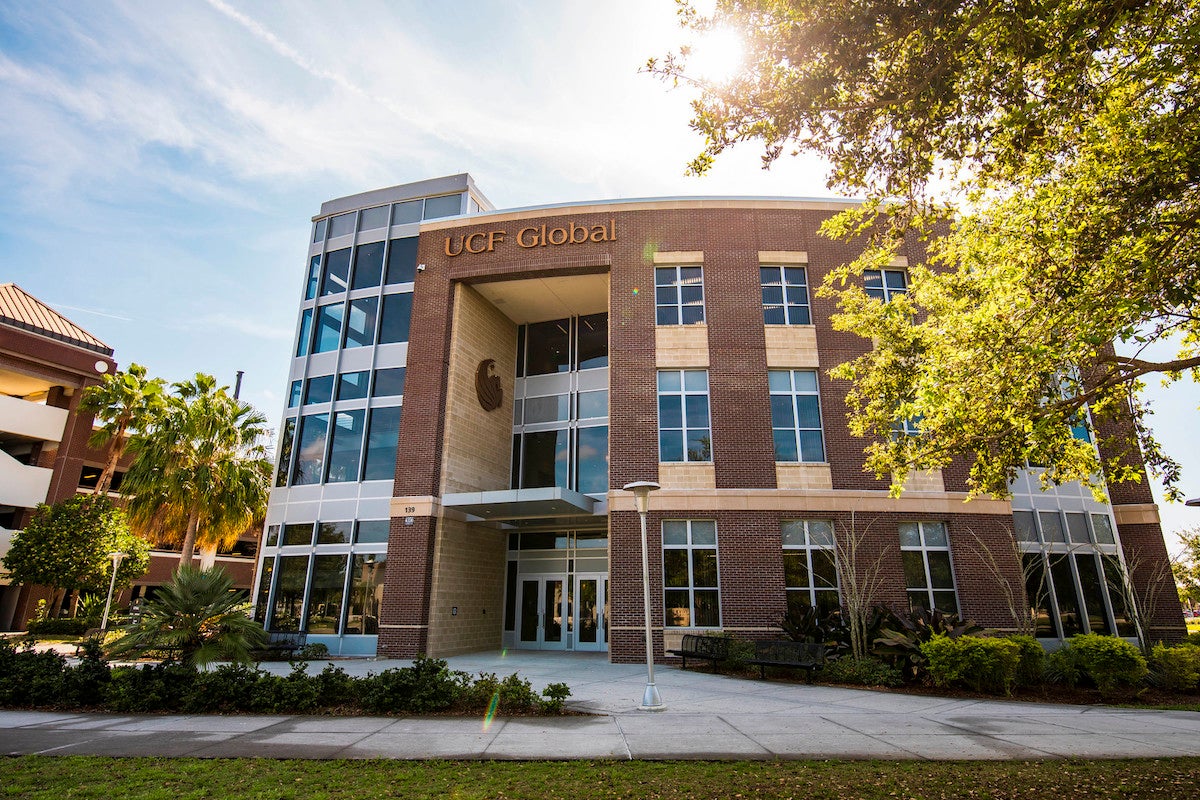 UCF Global is a LEED Gold building that achieved exemplary performance for maximizing open space equal to 2.55 times the area of the total building footprint.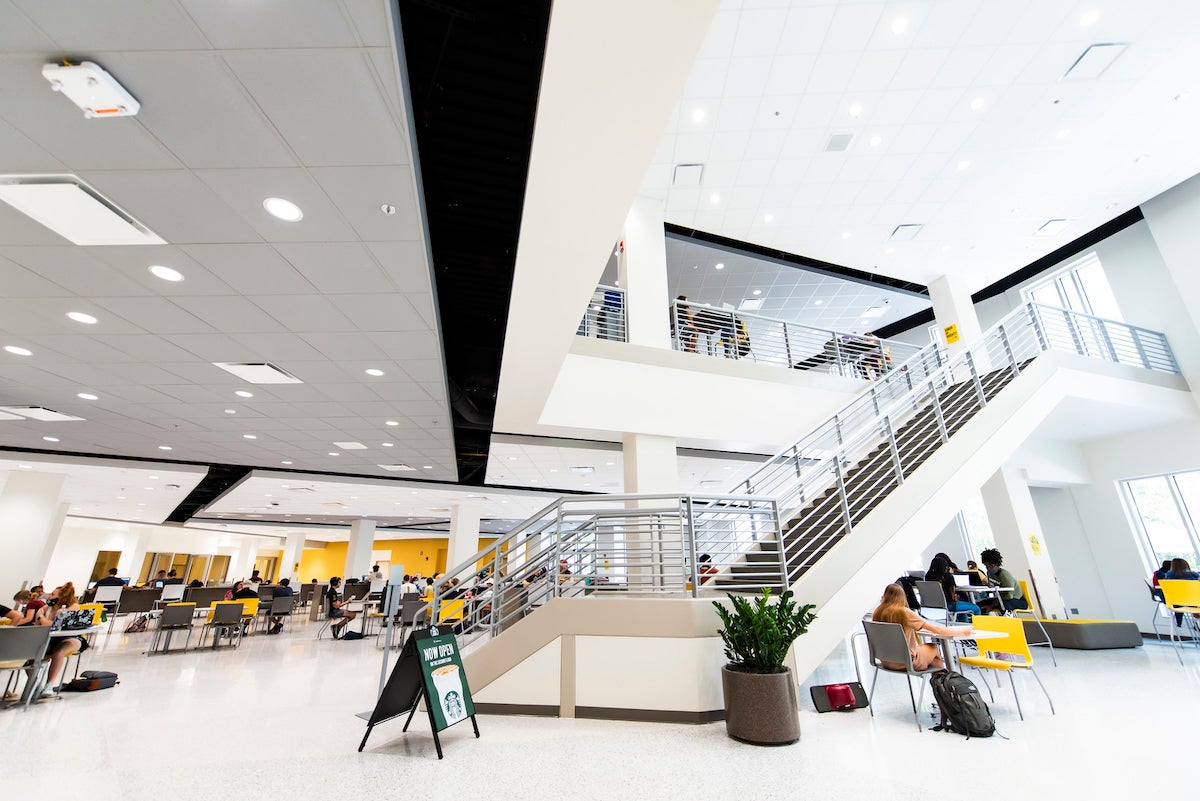 The Student Union expansion, which was completed in Fall 2020, is LEED Certified and protects sensitive lands. During construction, the project practiced pollution prevention.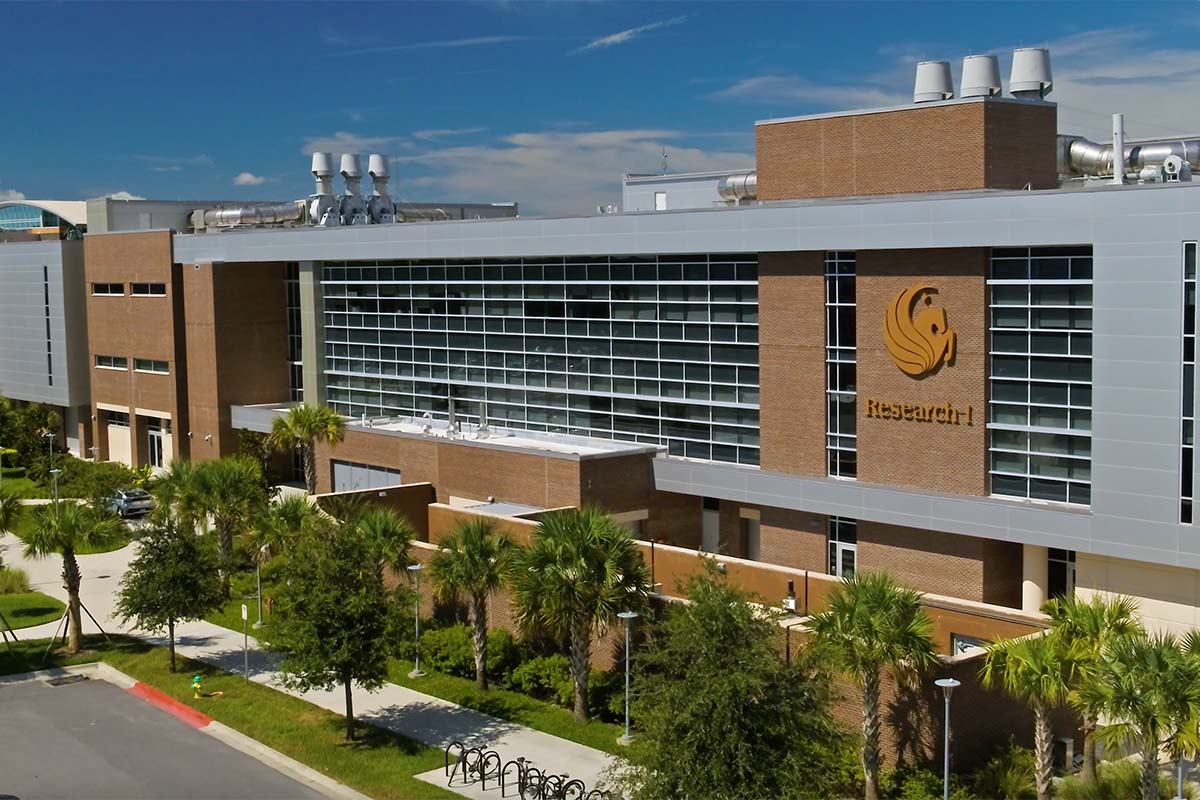 Research I is a LEED Gold building that achieved exemplary performance for green power purchasing.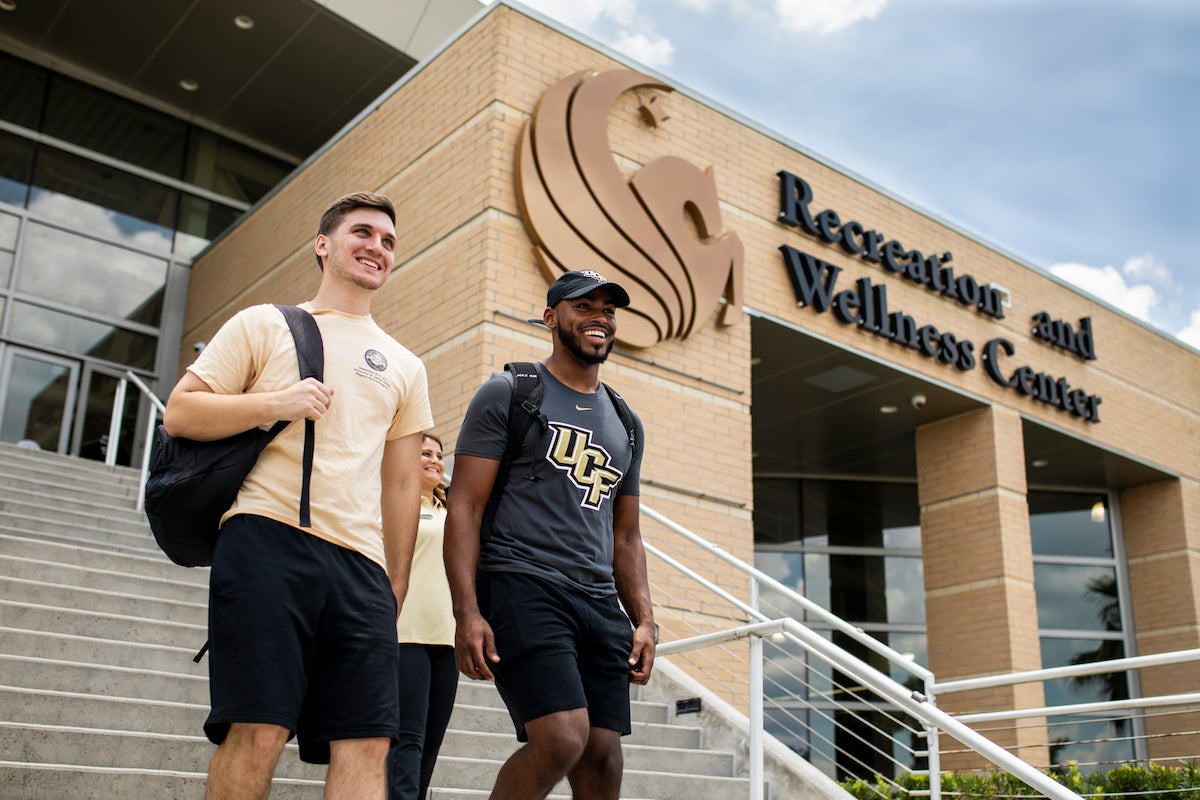 The Recreation and Wellness Center Expansion is LEED Gold certified and is easily accessible with a location within half a mile of a minimum of ten community services and an existing residential district.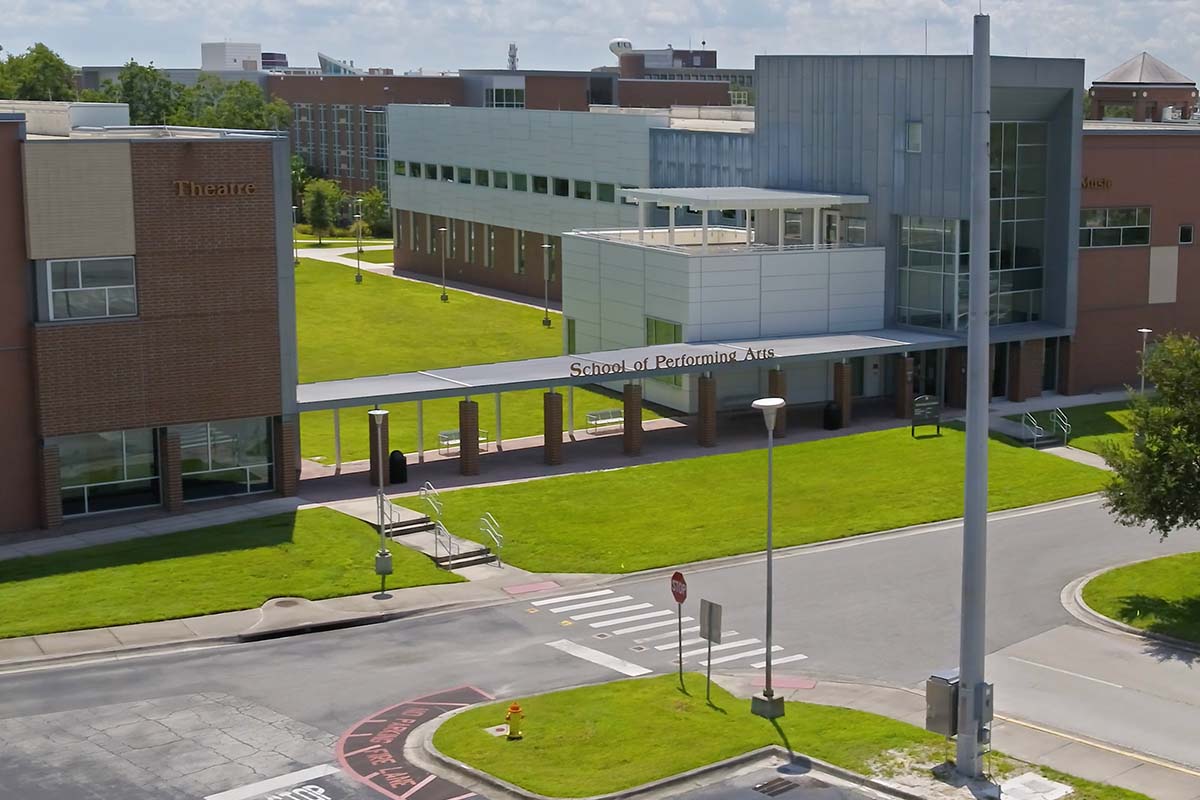 The School of Performing Arts is a LEED Gold certified building that utilizes a Stormwater Management Plan, which reduces impervious cover, promotes infiltration and captures/treats stormwater runoff from 80% of average annual rainfall.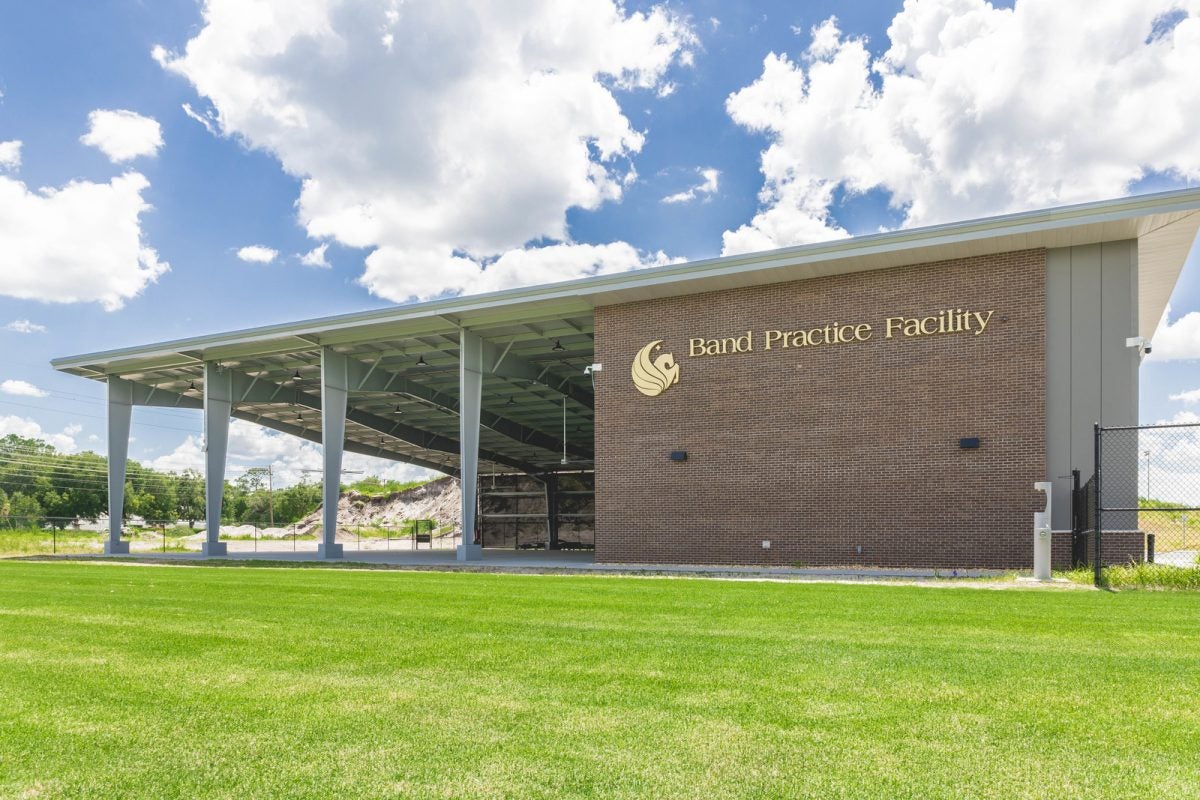 The Band Practice Facility is a LEED Certified Building that achieved exemplary performance for sustainable purchasing and lighting fixtures.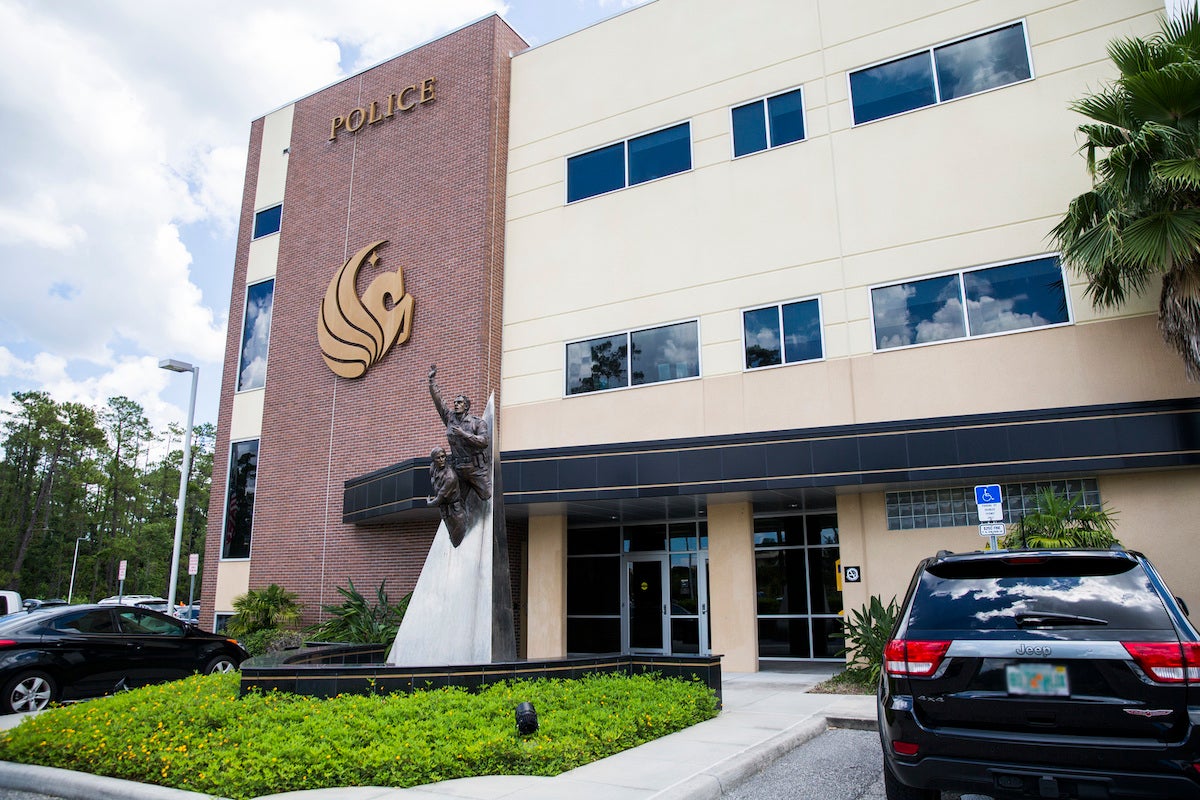 The UCF Police Department is a LEED Gold building. About 20% of the building was constructed from recycled materials and 20% was extracted, harvested or recovered within 500 miles of the project site.
More information about UCF's LEED Certified buildings can be found on the Utilities and Energy Services website.