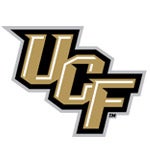 UCF is well represented on the 2009-10 Conference USA Commissioner's Honor Roll. This year UCF placed 221 student-athletes on the list.
Student-athletes named to the Commissioner's Honor Roll have a cumulative grade point average of 3.0 or better. UCF's 221 was topped only by Rice this year. The private school placed 227 student-athletes on the C-USA Commissioner's Honor Roll snapping both a streak of three consecutive years at number one by UCF and the Knights' league record of 224 set last year. Tulsa was third with 202.
The full list of UCF's recipients is below listed alphabetically by sport.
Student-Athlete, Sport
Brian Adkins, Baseball
Alex Besaw, Baseball
John Michael Blake, Baseball
Bryan Brown, Baseball
Shane Brown, Baseball
Anthony Caronia, Baseball
Nick Cicio, Baseball
Gregg Cooke, Baseball
Alex Friedrich, Baseball
Matt Goodyear, Baseball
DJ Hicks, Baseball
Jake Huxtable, Baseball
Austin Johnston, Baseball
Derek Luciano, Baseball
Matt Manning, Baseball
Ronnie Richardson, Baseball
Scott Robinson, Baseball
Joe Rogers, Baseball
Johnny Sedlock, Baseball
Keith Simon, Baseball
Chris Taladay, Baseball
Kevin Vazquez, Baseball
Cory Weech, Baseball
Keith Clanton, Men's Basketball
Marcus Jordan, Men's Basketball
Ben O'Donnell, Men's Basketball
AJ Rompza, Men's Basketball
Isaac Sosa, Men's Basketball
Drew Speraw, Men's Basketball
Dustin Speraw, Men's Basketball
Jessica Hall, Women's Basketball
Ashia Kelly, Women's Basketball
Ocean Cohen, Women's Cross Country
Alyssa Franks, Women's Cross Country
Mason Gardberg, Women's Cross Country
Jaclyn Johnson, Women's Cross Country
Shannon Kelly, Women's Cross Country
Jackie Potter, Women's Cross Country
Kathia Skinner, Women's Cross Country
Katrina Skinner, Women's Cross Country
Amethyst Strickland, Women's Cross Country
Erica Weitz, Women's Cross Country
Robertson Auguste, Football
Darin Baldwin, Football
Nick Black, Football
Jonathan Bohner, Football
Jamie Boyle, Football
Mike Buxton, Football
Rob Calabrese, Football
Lyle Dankenbring, Football
Brandon Davis, Football
Frankie Davis, Football
Troy Davis, Football
Steven Faucher, Football
Dontravius Floyd, Football
Will Gaetjens, Football
James Getsee, Football
Jake Goray, Football
Victor Gray, Football
Derrick Hallman, Football
T.J. Harnden, Football
Javen Harris, Football
Rashidi Haughton, Football
Brett Hodges, Football
Chad Hounshell, Football
Austin Hudson, Football
Scott Irwin, Football
Kemal Ishmael, Football
Brendan Kelly, Football
Josh Linum, Football
John Lubischer, Football
Chris Martin, Football
Quincy McDuffie, Football
Jamar Newsome, Football
Corey Rabazinski, Football
Jordan Rae, Football
Jah Reid, Football
Jordan Richards, Football
Rocky Ross, Football
Brian Taaffe, Football
Jim Teknipp, Football
Alex Thompson, Football
Ash Weekley, Football
Chris Wiggins, Football
DJ Williams, Football
Kerlon Williams, Football
Khymest Williams, Football
Josh Wofford, Football
Connor Arendell, Men's Golf
Nuno Henriques, Men's Golf
Brad Schneider, Men's Golf
Devin Spies, Men's Golf
Simon Ward, Men's Golf
Elisa Aoki, Women's Golf
Katie Detlefsen, Women's Golf
Valentina Fontaine, Women's Golf
Carolin Pinegger, Women's Golf
Victoria Tomko, Women's Golf
Sheilah Abadines, Women's Rowing
Alanna Alvarez, Women's Rowing
Sasha Baxter, Women's Rowing
Christina Bechtold, Women's Rowing
Olivia Bullock, Women's Rowing
Megan Donnelly, Women's Rowing
Katherine Dugan, Women's Rowing
Shelby Flynn, Women's Rowing
Claire Frenkel, Women's Rowing
Stephanie Galo, Women's Rowing
Lyndsey Gassman, Women's Rowing
Lauren Hampson, Women's Rowing
Heather Hart, Women's Rowing
Allison Hernandez, Women's Rowing
Nicole Hoag, Women's Rowing
Lauren Jenkins, Women's Rowing
Kirby Kreider, Women's Rowing
Katherine Krueger, Women's Rowing
Margaret Lahmeyer, Women's Rowing
Monica Larkin, Women's Rowing
Chelsey Lauzon, Women's Rowing
Brooke Lewandowski, Women's Rowing
Alyssa McNair, Women's Rowing
Meagan Miles, Women's Rowing
Samantha Miller, Women's Rowing
Nina Morgan, Women's Rowing
Kirsten Olieberg, Women's Rowing
Victoria Ortiz, Women's Rowing
Lynna Paradiso, Women's Rowing
Lauren Patton, Women's Rowing
Jordynn Pauls, Women's Rowing
Virginia Pfender, Women's Rowing
Amanda Phillips, Women's Rowing
Lucia Pinelli, Women's Rowing
Krystle Pittman, Women's Rowing
Sarah Ponte, Women's Rowing
Elizabeth Robinson, Women's Rowing
Lorelei Rogero, Women's Rowing
Christine Rubino, Women's Rowing
Amanda Schimian, Women's Rowing
Brittany Skidmore, Women's Rowing
Maeleesa Strong, Women's Rowing
Kelly Thiele, Women's Rowing
Kaley Tierney, Women's Rowing
Leah VanLear, Women's Rowing
Angela Vergo, Women's Rowing
Monique Wiles, Women's Rowing
Joshua Andone, Men's Soccer
Cameron Cooksey, Men's Soccer
Jonathan Courtois, Men's Soccer
Kyle Cox, Men's Soccer
Matt Heffernan, Men's Soccer
William Hunt, Men's Soccer
Foday Kamara, Men's Soccer
Adam Kraemer, Men's Soccer
Andres Marmol, Men's Soccer
Finlay Milne, Men's Soccer
Spencer Scott, Men's Soccer
Jeff Simmons, Men's Soccer
Matthew Urbano, Men's Soccer
Gregory Zimmerman, Men's Soccer
Alex Brandt, Women's Soccer
Amy Carhart, Women's Soccer
Paige Goodwin, Women's Soccer
Lauren Halbert, Women's Soccer
Kacie Horner, Women's Soccer
Marleigh Howard, Women's Soccer
Kaitlin Jackson, Women's Soccer
Tishia Jewell, Women's Soccer
Bianca Joswiak, Women's Soccer
Stacy Kadell, Women's Soccer
Amaka Ofuani, Women's Soccer
Christina Petrucco, Women's Soccer
Kristen Poulton, Women's Soccer
Justine Quick, Women's Soccer
Nicolette Radovcic, Women's Soccer
Aline Reis, Women's Soccer
Andrea Rodrigues, Women's Soccer
Becca Thomas, Women's Soccer
Courtney Whidden, Women's Soccer
Morgan Bullard, Softball
Ashleigh Cole, Softball
Natalie Land, Softball
Abby McClain, Softball
Marissa Menedez, Softball
Lindsey Palulis, Softball
Diana Rojas, Softball
Ashley Schmitt, Softball
Samantha Soltis, Softball
Mary Helen Tyler, Softball
Johan Beigart, Men's Tennis
Claudio Romano, Men's Tennis
Brock Sakey, Men's Tennis
Mario Samson, Men's Tennis
Blaze Schwartz, Men's Tennis
Christina Core, Women's Tennis
Jenna Doerfler, Women's Tennis
Taylor Dubins, Women's Tennis
Jenny Frisell, Women's Tennis
Katherine Orletsky, Women's Tennis
Elvira Serrot, Women's Tennis
Andrea Yacaman, Women's Tennis
Santrell Atkins, Women's Track & Field
Dan'Elle Bellamy, Women's Track & Field
Champelle Brown, Women's Track & Field
Sheree Carter, Women's Track & Field
Jackie Coward, Women's Track & Field
April Downey, Women's Track & Field
Jessica Francis, Women's Track & Field
Jacqueline Gilchrist, Women's Track & Field
Brittany McCord, Women's Track & Field
LaKendra Thames, Women's Track & Field
Sonnisha Williams, Women's Track & Field
Angelica Crump, Volleyball
Kristin Fisher, Volleyball
Dani Harrison, Volleyball
Tory McCutcheon, Volleyball
Meredith Murphy, Volleyball
Sara Rex, Volleyball
Nichole Riedel, Volleyball
Katie Riley, Volleyball
Evija Vilde, Volleyball
Brittanie Wallace, Volleyball