Abraham Pizam, the founding dean of UCF's Rosen College of Hospitality Management, is a multi-faceted man.
It's something one of his students picked up on while he served as her dissertation chair. Marissa Orlowski '16PhD, now an assistant professor at Rosen, gave him a shadowbox showcasing a variety of miniature hats representing the many areas he touches at UCF — a top hat, graduation cap, football helmet and a handful of others.
"She summarized it well," says Pizam, who joined UCF in 1983 and who likes to create things and guide them to success. As the Linda Chapin Eminent Scholar Professor in Tourism Management, he's certainly done just that, including publishing 10 books, serving as editor-in-chief of the International Journal of Hospitality Management and on the editorial boards of 26 academic journals, as well as conducting research projects, lecturing and serving as a consultant in more than 30 countries.
Now, after 18 years as dean, he recently stepped down to take a year's sabbatical before returning to the classroom with yet another new role: program lead for a new bachelor's degree in senior-living management at Rosen. The college will honor Pizam on Saturday during its annual Pineapple Ball, which is held annually to induct new members of the Central Florida Hospitality Hall of Fame.
Before he left on sabbatical, we talked with him about his career.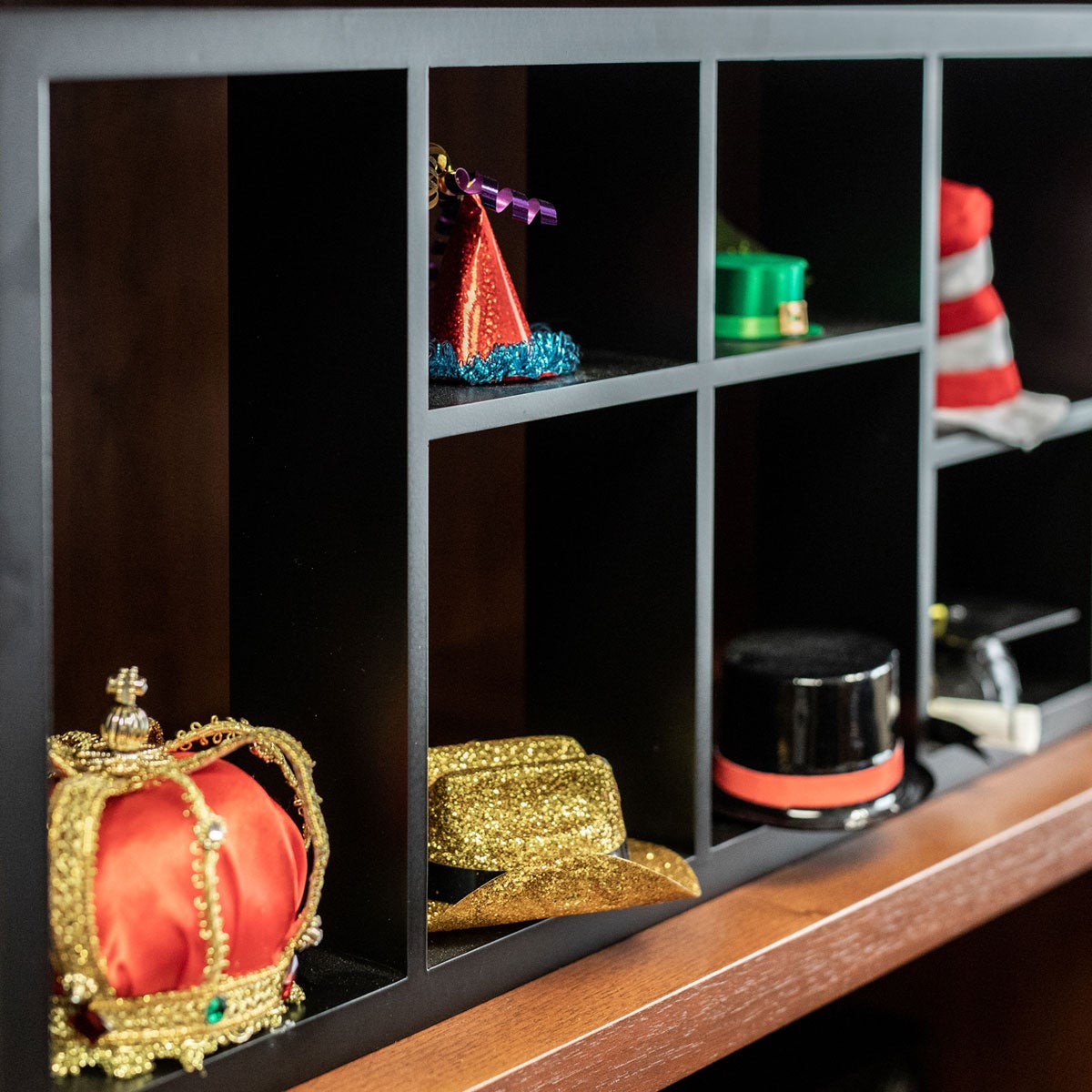 When did you realize you wanted to work in the field of hospitality?
In 1973, when I was sent by Tel Aviv University, where I was an assistant professor, to Cornell University in New York to do postdoctoral research in hospitality management.
What accomplishments have you been most proud of at UCF?
Creating a new department – that later became a college – from zero students and no faculty members, to becoming the largest hospitality-management college in the world that is consistently ranked in the top five worldwide.
What did you like about your job as dean?
My first passion is to design and create something from nothing. That is the part that I love most. Creating new programs, new degrees, hiring new faculty, doing innovative research.
Also, having the freedom to be innovative and enterprising.
Being able to assist the hospitality industry worldwide to become better and more efficient.
Seeing our young faculty members flourish and succeed.
Having multiple generations of students who rose to be leaders in the hospitality industry.
And working in the mecca of the hospitality and tourism industry, where every day something new happens.
What were the biggest challenges in your job as dean?
As with other service jobs, the biggest challenge is to motivate employees to go above and beyond the call of duty and excel in everything they do. Being hospitality management, we have to practice what we teach and be a role model for all our stakeholders.
You've led such a diverse faculty from around the world. What have you learned from them?
I have learned from personal experience what I was taught in social psychology in my undergraduate days, namely that: "Every person is like all persons, like some persons, and like no person." Meaning that in some respects we are all alike; in others, culture and nationality count and have a significant impact on who we are, and last but not least, every one of us is in some aspects unique.
What do you tell students is the No. 1 secret of being successful in the hospitality field?
Having the right attitude. It's like the old saying: "We hire for attitude and train for knowledge and skills."
What have been the biggest changes you've noticed at UCF in your time here?
When [Orlando hotelier] Harris Rosen stepped in and made a donation of $18 million, that changed the course of our little department of 75 students and seven faculty members and turned us almost overnight into a powerhouse at UCF. Without his generosity we would probably have ceased to exist.
If you weren't doing this job, what would you be doing?
I really can't imagine that – but on second thought, I would have probably been an entrepreneur.
What do you like doing when you're not working?
Traveling around the world, listening to music and reading science fiction books.
Tell us a little about your family.
I have a wonderful wife and life partner, two adult children and three adorable grandchildren (two boys and one girl). My daughter is a licensed mental health counselor and my son is a very successful entrepreneur.
Being in the field of hospitality, who would you like to have dinner with in history? Why?
While I am fascinated by many historical figures, if I had my wish I would time travel and have dinner with notable men and women of the future rather than meet people of the past.