Students in A'Rion Raymond's Event Management class put Rosen College of Hospitality Management faculty and staff in the "Key Lime Light" during an appreciation and recognition event on April 21.
Faculty and staff delighted in tropical cuisine such as tostones, tropical mango salsa, coconut crusted chicken breast, tropical fruit skewers, and — of course — Key Lime Mousse Shooters.
The attendees wet their whistles with delicious mocktails including the Island Cooler and Fruit Loop while enjoying a photo station, Wii video games, coconut bowling and a Spinwheel of Fun.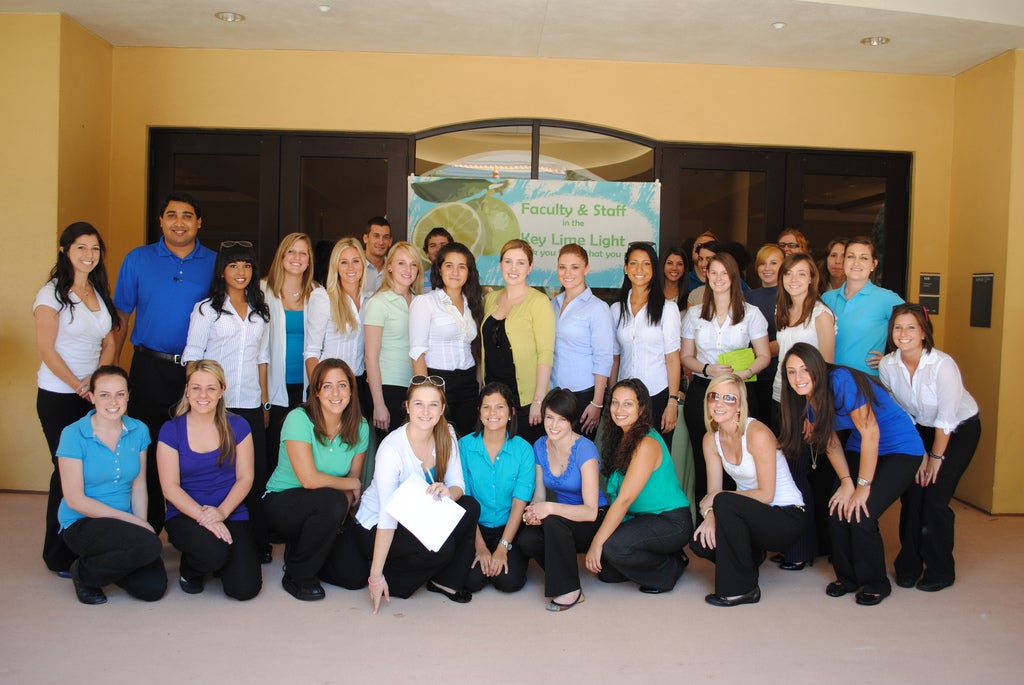 Dr. Wilfried Iskat called the event "a well planned and executed affair." Faculty members Dr. Deborah Breiter and Dr. Fevzi Okumus were naturals at bowling and staff member Jackie Toops couldn't get enough of the photo station.
A slideshow acknowledging faculty and staff's recent awards played throughout the reception. Raymond plans to incorporate a "traditions" theme again for next year's event.
In addition to fun, food and recognition, faculty and staff won prizes including stays at White Lodging Hotels and gift cards to restaurants including Chili's, TGI Fridays, Tijuana Flats, Starbucks and more.
Raymond thanks faculty and staff for making the event a success.