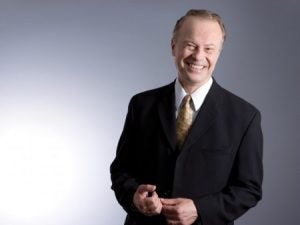 While college basketball fans are watching the scores on the court, the Institute for Diversity and Ethics in Sport (TIDES) is keeping score off the court!
TIDES, which is part of the College of Business Administration, has released a new study on the Graduation Success Rates (GSR) and Academic Progress Rates (APR) of the teams in the NCAA Division I Women's and Men's Sweet 16. This study is a follow-up report to the annual study, Keeping Score When It Counts: Graduation Success and Academic Progress Rates for the 2012 NCAA Division I Women's and Men's Basketball Tournament Teams, which compares the GSR and APR for teams that were selected for the men's and women's basketball tournaments.
Richard Lapchick, Ph.D., the primary author of the study, is the director of TIDES and chair of the DeVos Sport Business Management Graduate Program. The study was co-authored by Sean Williams, Aaron Trigg, Michelle Milkovich, and Michael Farris.
Lapchick commented that, "There is good news regarding academic success in general for both the men's and women's Sweet 16 teams. The GSR and the APR rates of the teams are overwhelmingly high however the women still do better than the men. The remaining bad news is that the persistent gap between the graduation rates of white and African-American student-athletes remains too large."
You can read the full report on the NCAS website.