UCF will award about 6,200 degrees during four commencement ceremonies at Additional Financial Arena Dec. 16 and 17, sending a talent pipeline of enthusiastic, highly skilled graduates into careers that are vital for our region and our state.
Our graduates are the future of Florida and America, composed of diverse, entrepreneurial and creative innovators who will enrich their communities.
Graduation by the Numbers
Following these ceremonies, UCF will have awarded more than 407,000 total degrees since classes began in 1968.
Nearly one-quarter of this semester's graduates are first-generation students, and more than half are students who were eligible to receive federal Pell Grants. Earlier this academic year, U.S. News and World Report recognized UCF as a national leader in both innovation and social mobility.
Annually, UCF graduates one of the highest numbers of minorities in the nation. Hispanic students have earned more than one-quarter of all of the fall degrees to be awarded.
Providing Diverse Talent to the Workforce
Our graduates are prepared to support critical workforce needs and our region's growth and prosperity, as Orlando's economic and cultural growth parallels UCF's.
More than 1,800 of the degrees — nearly 30% — of those awarded will be in STEM fields.
About 1,070 degrees are in engineering and computer science fields, including 323 from mechanical and aerospace engineering.
Mechanical engineering students typically are in high demand and go on to work for companies such as Lockheed Martin, Northrup Grumman, Siemens or L3-Harris Technologies. Aerospace engineering students are graduating from the university that ranks No. 1 in the nation in supplying graduates to the aerospace and defense industry and that is employers' No. 2 preferred supplier, behind Georgia Tech.
UCF has a strong reputation for producing a high volume of engineering students — and about 80% of Knights land a job in their field before they even graduate. This is in part due to efforts to expose students to the most cutting-edge research while preparing them with practical skills that align with our region's workforce needs.
Among master's degrees, the highest number awarded is 71 in interactive entertainment. All of those involve graduates of the Florida Interactive Entertainment Academy, the No. 1-ranked video game design graduate program in the world for three consecutive years, according to The Princeton Review and PC Gamer.
About half of FIEA graduates will go onto work for Electronic Arts, Iron Galaxy and other gaming or simulation companies in Orlando, which Mayor Buddy Dyer said this week has the highest concentration of game developer licenses in the country.
"For nearly 15 years, UCF's FIEA graduate video game development program has been one of the top five programs in the world and has ranked the No. 1 program in the nation for the past three years," Dyer said during his State of Downtown address this week. "This foundation has allowed us to become the leading area in the U.S. that's building the Metaverse."
FIEA graduates earn an average starting salary of $73,000.
UCF also will award 214 degrees in nursing to Knight Nurses who will provide frontline care and compassion to our communities.
UCF currently graduates more newly licensed registered nurses annually than any other institution in the State University System.
With the support of the Florida Legislature, UCF is already investing $6.9 million to increase the university's ability to educate more nurses. And a new building planned for Lake Nona's Medical City, which recently received a $10 million donation from Dr. Phillips Charities, will further help UCF graduate more nurses and combat the nation's critical nursing shortage.
Commencement Ceremonies and Speakers
Friday, Dec. 16, 9 a.m.
College of Business
College of Engineering and Computer Science
College of Optics and Photonics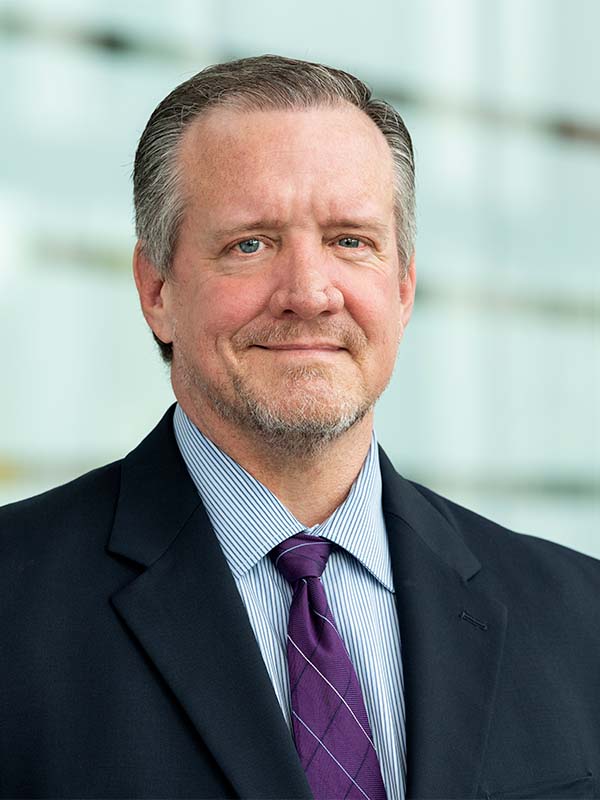 Speaker: Roy Reid '88
Roy Reid '88 is a leading authority on public relations and marketing with extensive experience in healthcare. He works with business leaders as a counselor, strategist, and coach.
Reid is a sought-after speaker and co-author of The Trust
Transformation, an evidence-based program and upcoming book that provides a framework to improve results by improving relationships through a more intentional effort to earn, cultivate and restore trust.
Reid is the former executive director of Communications for AdventHealth, one of the nation's largest healthcare systems. Before that, he worked at UCF College of Business and was a partner with Consensus Communications, one of the top public relations firms in Florida. The group Trust Across America/Trust Around the World named him one of the Top 100 Thought Leaders Influencing Trusted Business Behavior and gave him a Lifetime Achievement Award in 2017.
Reid earned a bachelor's degree in business administration with a minor in communications from the UCF, where he also served as student body president. In 2007, he was recognized by the UCF College of Business as its Alumni of the Year, and in 2010 he was inducted into the Nicholson School of Communications Hall of Fame.
---
Friday, Dec. 16, 2 p.m.
College of Graduate Studies
College of Sciences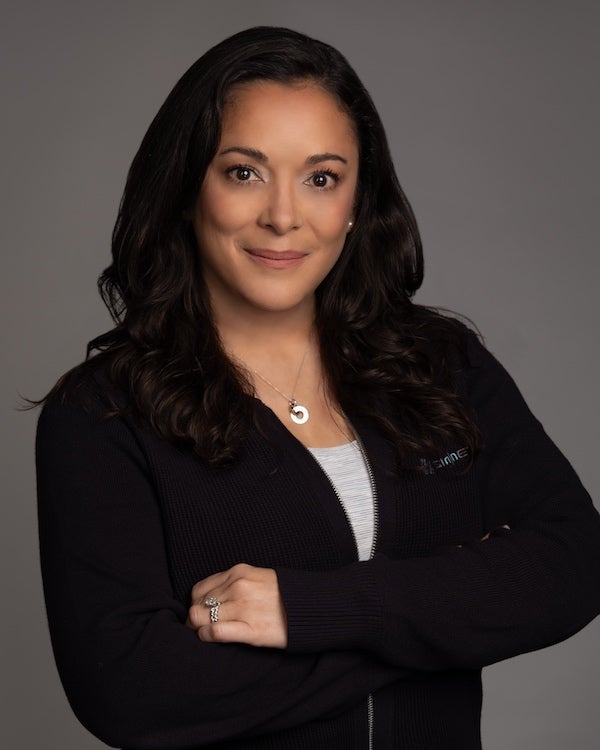 Speaker: Angela Alban '04MS
Angela Alban '04MS is the president,chief executive officer and founder of SIMETRI, Inc., an Orlando-based firm that provides innovative solutions for training through art and science.
SIMETRI designs, develops, and fields creative technologies and capabilities for training military personnel, physicians, nurses and first responders. Alban founded her company in 2009, putting into action years of industry experience, technical expertise, and a firm sense of personal responsibility to her customers and employees.
A natural tendency toward problem-solving influences every aspect of Alban's career, and she first began pursuing this passion at Emory University, where she graduated with a bachelor's in mathematics and computer science. Next, she earned her master's degree in computer engineering from UCF while simultaneously beginning her professional career in the modeling and simulation industry. First and foremost an engineer, Angela also acquired experience in a number of other disciplines during this time that would prove essential to SIMETRI's creation, broadening her skillset to include design and production process, business development, and sales and marketing.
Alban founded her company with the vision of creating an adaptive, cutting-edge technology firm that would consistently break new ground from the design phase, through the manufacturing process, all the way to a reliable finished product. Just as her company nurtures innovative ideas from concept to implementation, it also nurtures careers. Alban actively hires interns and integrates them directly with the SIMETRI team to provide opportunities for personal and professional growth.
---
Friday, Dec. 16, 6:30 p.m.
College of Health Professions and Sciences
College of Medicine
College of Nursing
College of Undergraduate Studies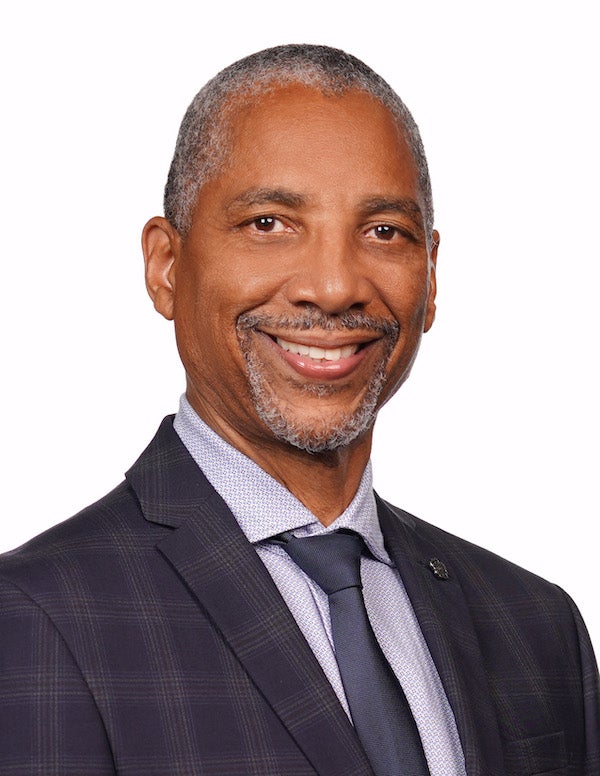 Speaker: Tony Jenkins
Tony Jenkins is Florida Blue's market president for the Central Florida region, where he provides strategic oversight and leads a team in developing business plans to increase and retain membership, enhance brand visibility and coordinate employee engagement.
Jenkins was instrumental in establishing Florida Blue's diversity efforts in 2001. Prior to joining Florida Blue, Jenkins served as director of Diversity for CSX Corporation, the largest rail network in the eastern United States, and he spent 18 years with the Walt Disney World Company in various leadership roles, specializing in hospitality management and human resources
Under Jenkins' leadership, Florida Blue has been recognized as a Best Place to Work, an Outstanding Diverse Organization and a Corporate Philanthropy honoree.
Jenkins is an advocate for several causes throughout the Orlando community. He is the past chair for United Arts of Central Florida and the Florida Commission on Human Relations. He currently serves on the board of Florida Citrus Sports and is a board trustee at Stetson University. Jenkins is the current chair for the Orlando Economic Partnership board, and serves as chair for their Diversity, Equity and Inclusion (DEI) Task Force, engaging Orlando's business leaders across varied industries.
Jenkins has been recognized by the Orlando Business Journal as one of Central Florida's Top 10 Businessmen to Watch and as CEO of the Year. Most recently, he received the publication's Diversity in Business Lifetime Achievement Award. He is also an i4 Business Magazine Business Leader of the Year recipient. He holds a bachelor's in hospitality management from Morris Brown College in Atlanta.
---
Saturday, Dec. 17, 9 a.m.
College of Arts and Humanities
College of Community Innovation and Education
Rosen College of Hospitality Management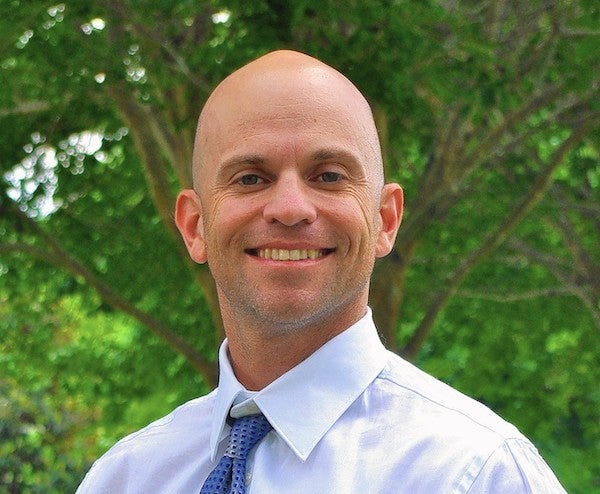 Speaker: Rene "Coach P" Plasencia '96
Rene Plasencia '96, also known as "Coach P" was a member of the Florida House of Representatives, representing District 50. He was first elected to the Florida House of Representatives in 2014. He represented District 49 from 2014 to 2016. Plasencia ran for re-election to the Florida House of Representatives to represent District 50 in 2020. He won in the general election on Nov. 3, 2020. After adjournment of the 2022 legislative session, his last term under the eight-year limit, Plasencia left office and became an executive with IBM.
During his last two years in the Florida House of Representatives, Plasencia served as chair of the Higher Education Appropriations Subcommittee and led the effort for record higher education funding and incentives for innovative partnerships between colleges and universities and healthcare entities to address the state's nursing shortage.
Plasencia was born and raised in Orlando, graduating from Dr. Phillips High School and UCF, where he started the first student-athlete advisory board. He graduated from UCF in 1996 with a bachelor's degree in psychology, and then began working as a government teacher for 15 years at Colonial High School. While Plasencia taught at Colonial, he became a track and cross-country coach where he received the nickname "Coach P." Plasencia lives in Orlando with his wife, Marucci Guzman, and their two daughters.
---