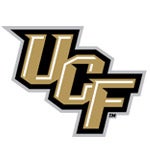 A.J. Rompza, the starting point guard for Central Florida, is the author of "A Little Guy in a Big Man's World."
"Everyone on the team is tall except him. He must be the manager for the team. Maybe he is the water boy. That little guy must be the coach's son."
I hear comments like that every day, from people who know the game of basketball and those who have never seen a game. There are probably only a few players in the country who need a teammate or coach to vouch for them and tell people, "Yes, he is a Division I basketball player." I am one of those players.
No, I am not a manager or a water boy, I am the starting point guard for the University of Central Florida. Most people believe that I can't play basketball because of my height. I am 5 feet 9 inches, which may be an inch or two generous (5-foot-9 just sounds better than 5-foot-7).
It seems as if my height has always been an issue for people, even in high school. I attended Whitney Young High School in Chicago, the same school that produced Quentin Richardson and Michelle Obama. Whitney Young competes in the Chicago Public League, and I think that the city has the best high school basketball in the country.
Before my freshman year began, people laughed when I told them that I was going to play varsity basketball at Whitney Young. They told me that I would not even make the freshman team.
In my head, I knew what I was capable of doing, and I knew that all of my hard work would pay off. All the nights of playing alone in my backyard until the early morning would surely help me play at a high level.
I was used to people doubting me and telling me I couldn't do something. It just made me want to work harder and prove those people wrong.
By the time my freshman season came, I was a starter on the sophomore team. I wasn't satisfied with that spot. I did so well that three games into the season I was moved to the varsity team, where I stayed for the rest of the year.
It was scary how fast everything happened. A year earlier, I was playing in middle school, and now I was playing against some of the top guards in the city, including Derrick Rose, Sherron Collins and Jacob Pullen. At first it was a surprise to many that I even made the team, but as years went by I continued to get better and became one of the best players in the city.
Before my senior year, my best friend, Marcus Jordan (yes, Michael's son), transferred to Whitney Young. Marcus, who is now my teammate at Central Florida, was one of the many stars on our team that year. We had one of the best teams in the state, maybe even the country, but we did not win the state championship. We had too many superstars on one team and we couldn't put all of the pieces together.
I pride myself as a leader, but my leadership skills failed that year. But the failure made me a better person and a better leader.
Basketball has been in my life since I was 3. It has kept me out of trouble and given me opportunities that I otherwise would not have received. Being a smaller player, I have dealt with so many negative comments.
I could have listened to the doubters. Instead, I worked harder to prove all those people wrong. In Chicago, people never thought that I was going to make it onto the freshman team at Whitney Young. People told me that making an N.C.A.A. Division I team was out of the question, too. I continued to work hard and earned a scholarship to U.C.F. The doubters then said that I would not even play in college. You are too small. You are too skinny. You can't play against Conference USA teams like Memphis, Tulsa, Alabama-Birmingham and Texas-El Paso.
Well, with a little more work and dedication, I became the starting point guard my freshman year. Last season, I decided to write a book about my life that details all of the struggles I had to go through to get where I am today.
This is not just a book for young basketball players. It is also a motivational book for everyday people, who will all have tough times in their lives when they feel like giving up.
It is about pushing through all that and getting what you want out of life. You should always get the best out of yourself because life is short. Just like the starting point guard at U.C.F.
Source: New York Times, February 13, 2010, 4:47 pm, Short of Stature, but Not Fortitude at Central Florida, by A.J. Rompza