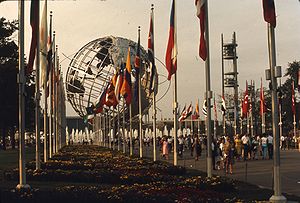 Lori C. Walters, a research associate in the UCF Department of History, was awarded a $1.47 million grant from the National Science Foundation to fund a 3D virtual recreation of the 1964-65 New York World's Fair.
Walters' team utilizes an immersive 3D virtual environment to unfold the sights, sounds, personal memories and lessons of the World's Fair. Virtual fairgoers of all ages will be immersed in an accurately modeled historical world with more than 140 pavilions on science, technology, engineering, and mathematics disciplines and an array of arts and humanities exhibits.
For more, visit the UCF New York World's Fair Web site.