UCF's first all-female cybersecurity competition team, which is part of the university's decorated Collegiate Cyber Defense Club — also known as Hack@UCF — finished among the top three at the Wicked6 Cyber Games in Las Vegas.
The first-year competition pit college teams against each other in industry-specific cyber-attack scenarios in a video game-like setting.
UCF's squad advanced from a field of 21 teams in a qualifying round July 10 and was one of six finalists to compete Thursday at the HyperX Esports Arena Las Vegas at the Luxor Hotel and Casino. The Knights were the only all-female squad at the competition.
Thanks to their strong performance in the semifinals early Thursday, they made the cut for the final round later that evening and placed third. University of Colorado Boulder claimed the inaugural championship title and East Coast Polytechnic Institute finished runner up.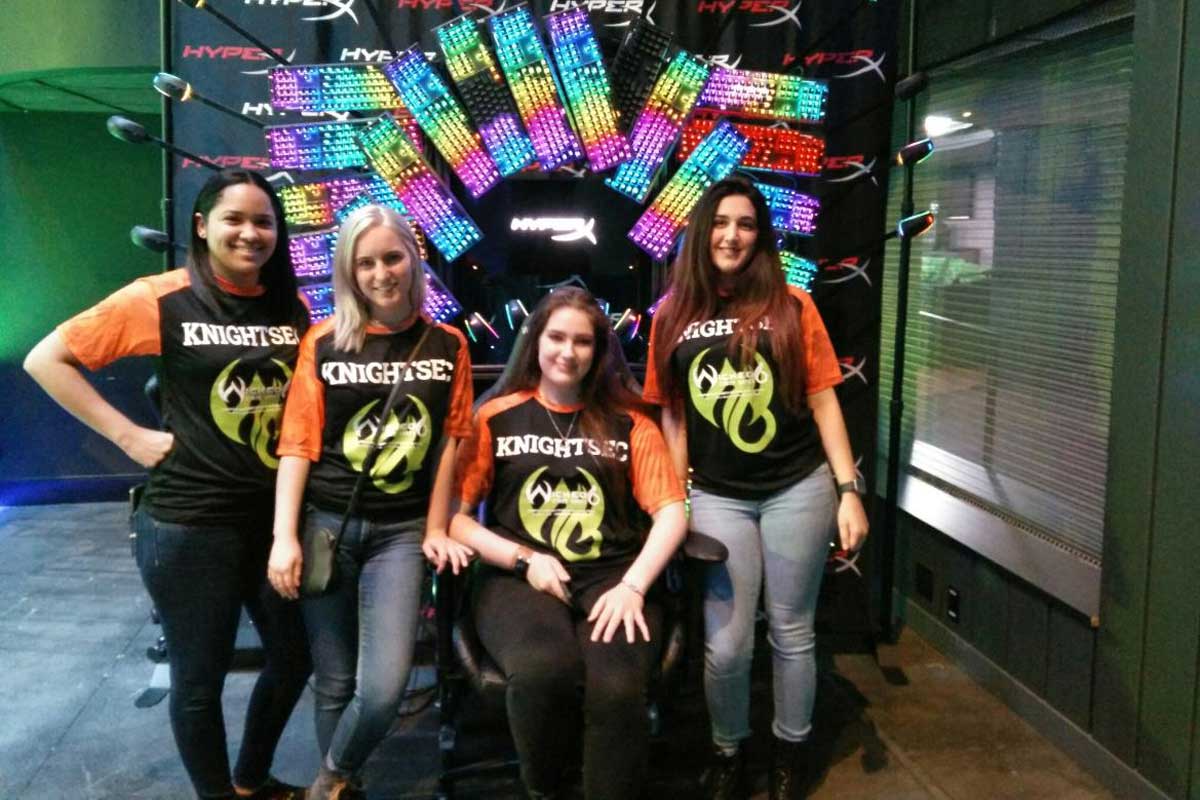 Associate Lecturer Thomas Nedorost '02MS, who serves as the faculty advisor for Hack@UCF, says he is proud of the team's performance, especially because it was the first time Sara Aladham, Lauryn Landkrohn, Sydney Munro and grad student Jensly Francisco '18 competed together as a team and it was the first time Hack used the competition's gaming platform, Project Ares.
"I knew they devoted many hours to practicing and their efforts paid off," he says. "I felt privileged to watch the team compete live on stage at the HyperX Esports Arena. Jensly, Sara, Lauryn and Sydney were focused on the mission at hand and appeared confident throughout most of the day. At times, I could see expressions of confusion and worry on their faces. But, as the round progressed, those expressions were replaced with huge smiles as the team successfully completed all their mission tasks in the final round with several minutes to spare."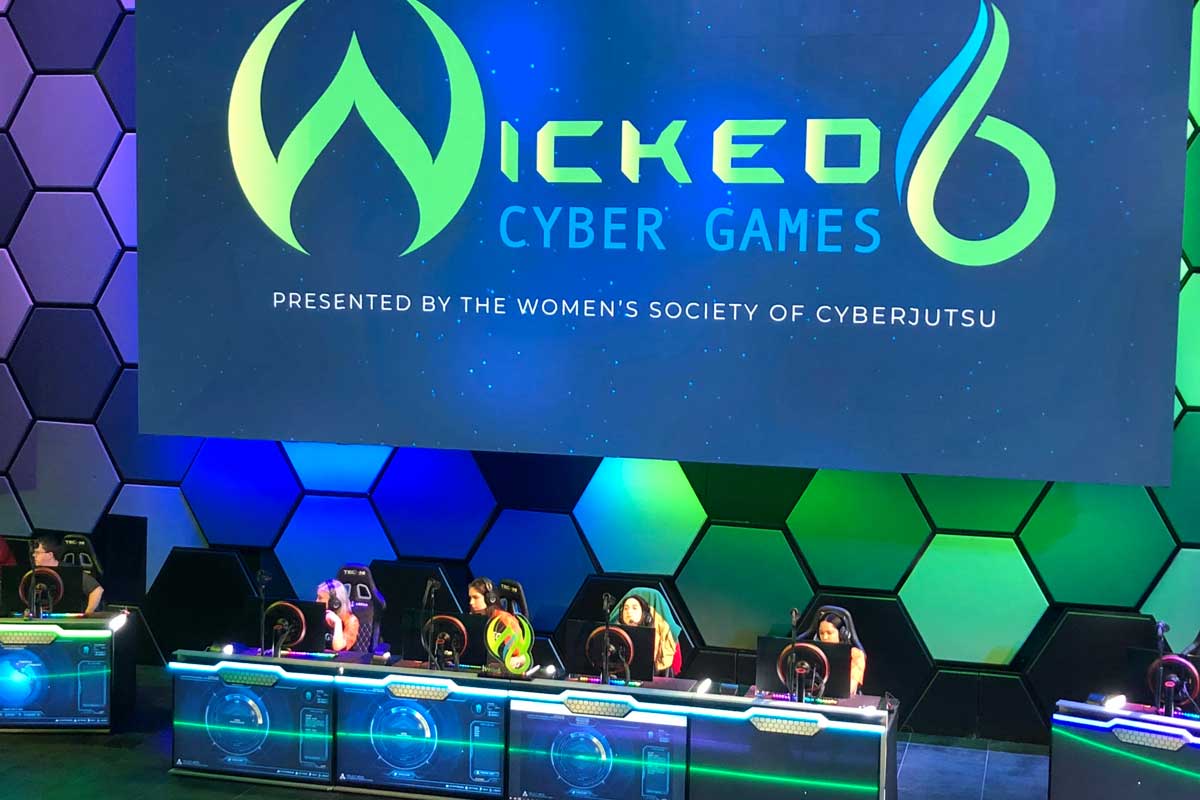 Francisco says competing in the HyperX Esports Arena was a unique, albeit daunting experience.
"It was nerve wracking to be on stage and competing in front of so many people. Usually hacking is not something we do in front of an audience. But towards the end I was enjoying it," she says.
She says the competition was very challenging against a field of highly capable teams and she is proud of UCF's top-three finish.
"Communication was essential to making it to the finish line. My personal takeaway is there is so much more for me to learn," she says.