The Celeste Hotel, UCF's first lodging for visitors, is ready for liftoff.
The 179-room space-themed inn and conference center will open with a ribbon cutting at 10 a.m. Oct. 13 at the campus' main entrance, University Boulevard and Alafaya Trail.
The $48 million, five-story hotel under the Marriott banner is decked out in all things celestial in recognition of the university's historical connection to space exploration and Kennedy Space Center. Space-themed works of art in all the guest rooms were created by students in UCF's School of Visual Arts and Design. UCF opened its doors in 1963 as Florida Technological University to support the nation's blossoming space program.
The full-service facility will offer more than 10,000 square feet of conference and event space with a restaurant, private dining room, lobby bar, take-away pantry, room service, fitness center and outdoor pool. Reservations are being accepted at the hotel's website.
Here's an early photo tour of the newest star in the Knights' galaxy at 4105 N. Alafaya Trail.
(Photos by Nick Leyva '15)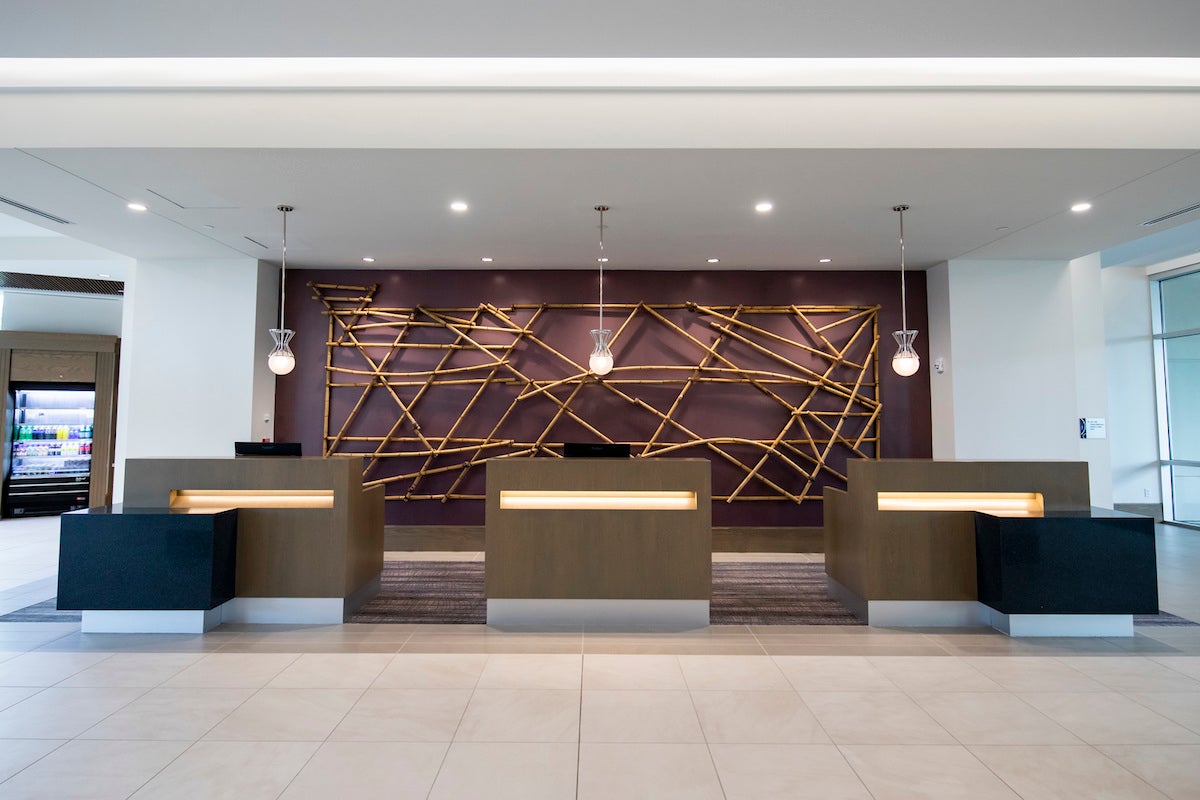 The hotel's reception area features a Marshall Islands stick chart, an ancient navigational device used by seafaring inhabitants of the Polynesian islands. The Marshallese would use such directional charts made of bamboo and shells, along with the stars, flight of birds and ocean currents to help navigate the ocean.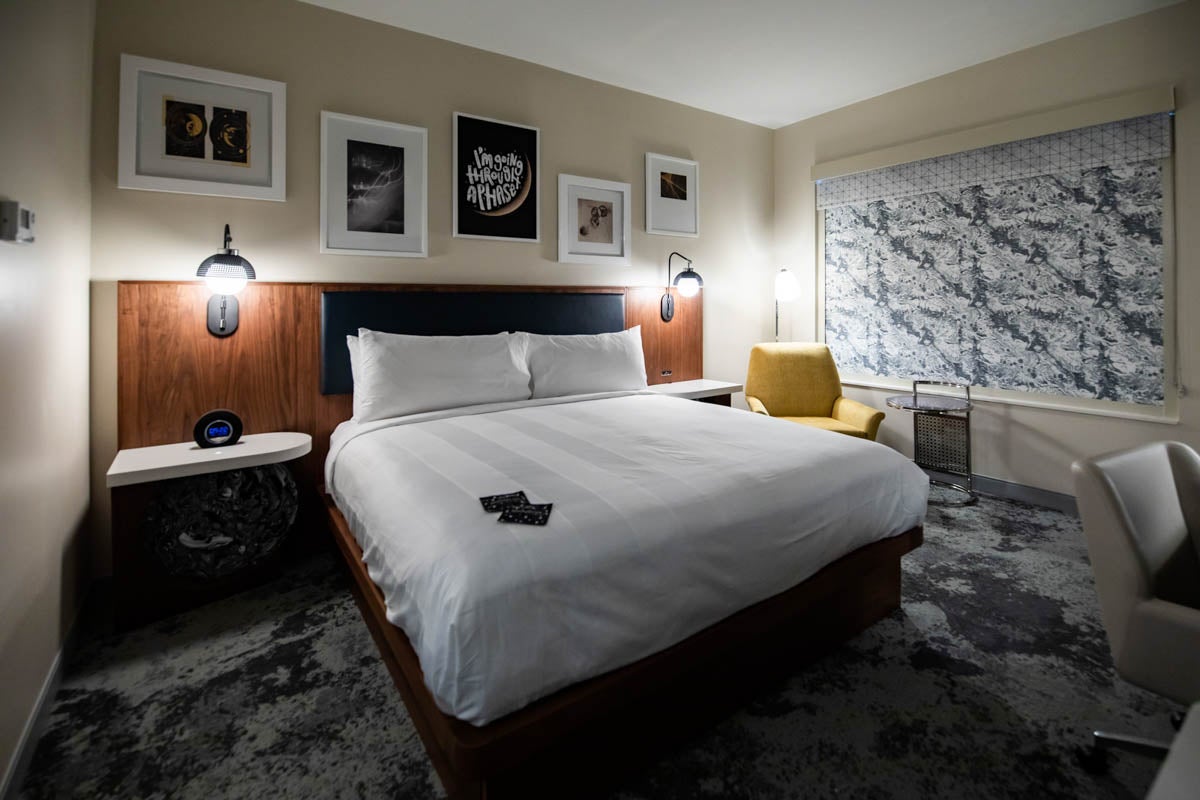 The Celeste says its rooms are larger than standard options and all have a refrigerator. There also are 18 suites and a presidential suite.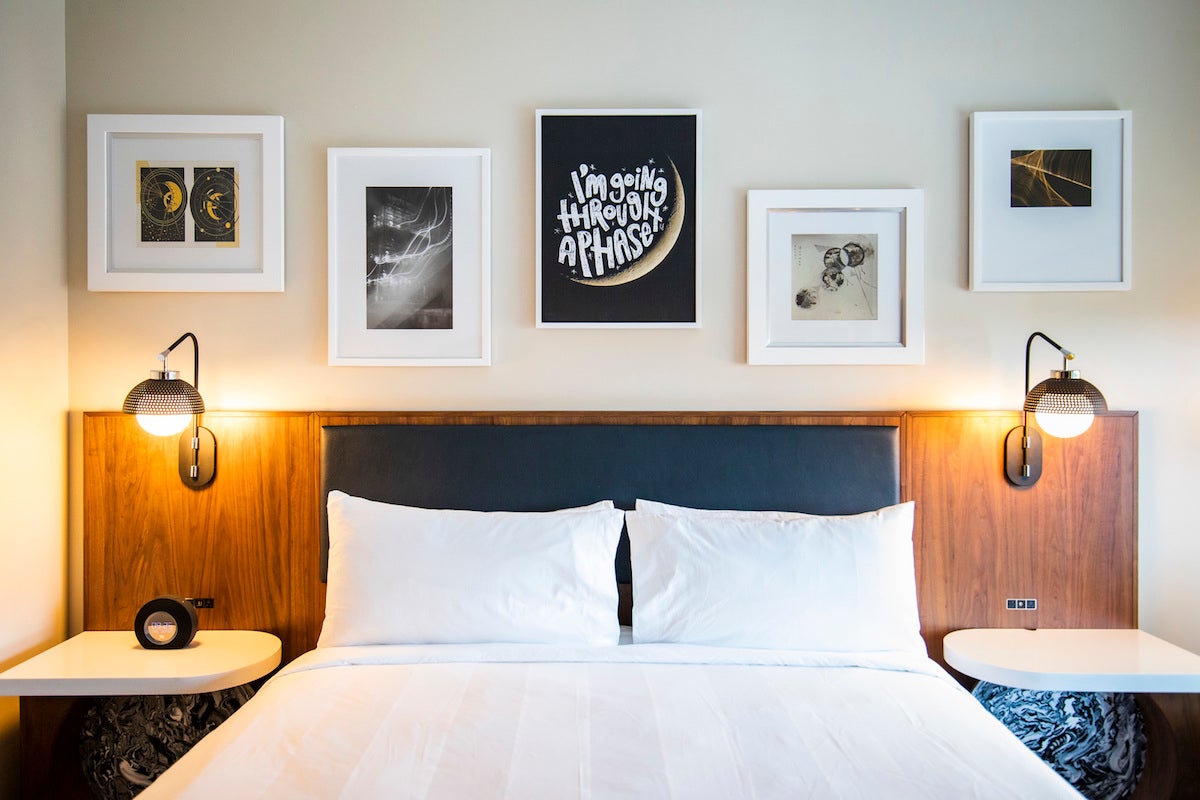 The hotel partnered with the UCF School of Visual Arts and Design to bring a sense of discovery and adventure to the hotel. Each room showcases a collection of space and celestial-themed artworks created by students Marcos Carrasco, Anthony DeSanto '19, Colleen Falco, Emily Fisher '20, Connor Peters '20, and Jacob Wan '17'20MFA.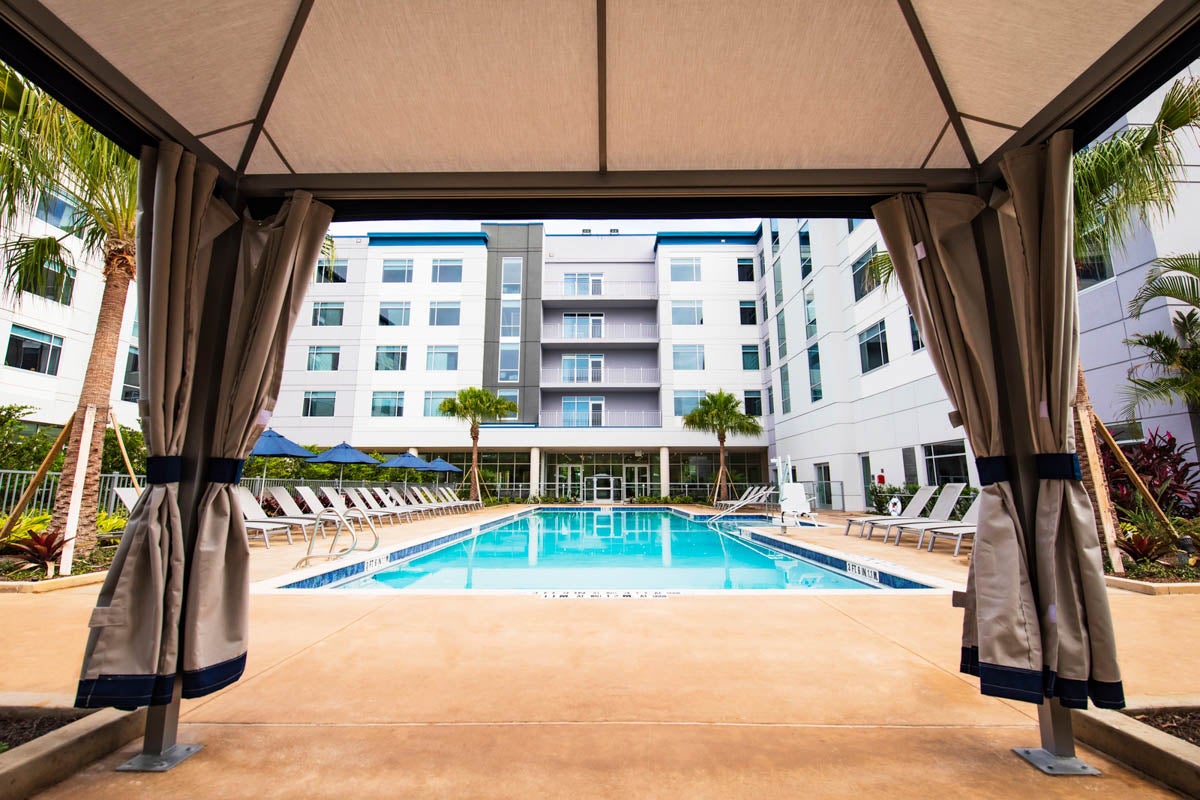 The outdoor pool is outfitted with lounge chairs, umbrellas and private cabanas. Nearby is the Endeavour Event Lawn with 2,160 square feet of space for events.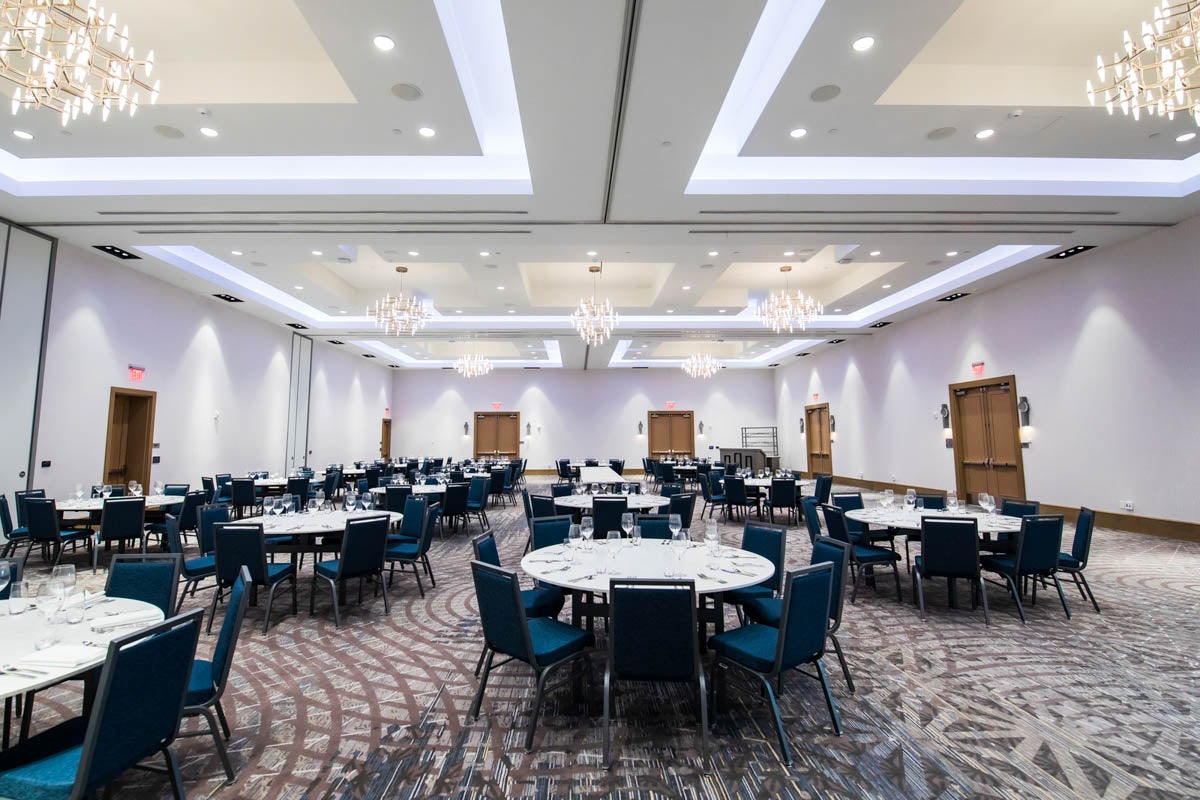 The Celestial Ballroom features 4,885 square feet of event space, which provides seating for 350 at a banquet or 480 at a reception.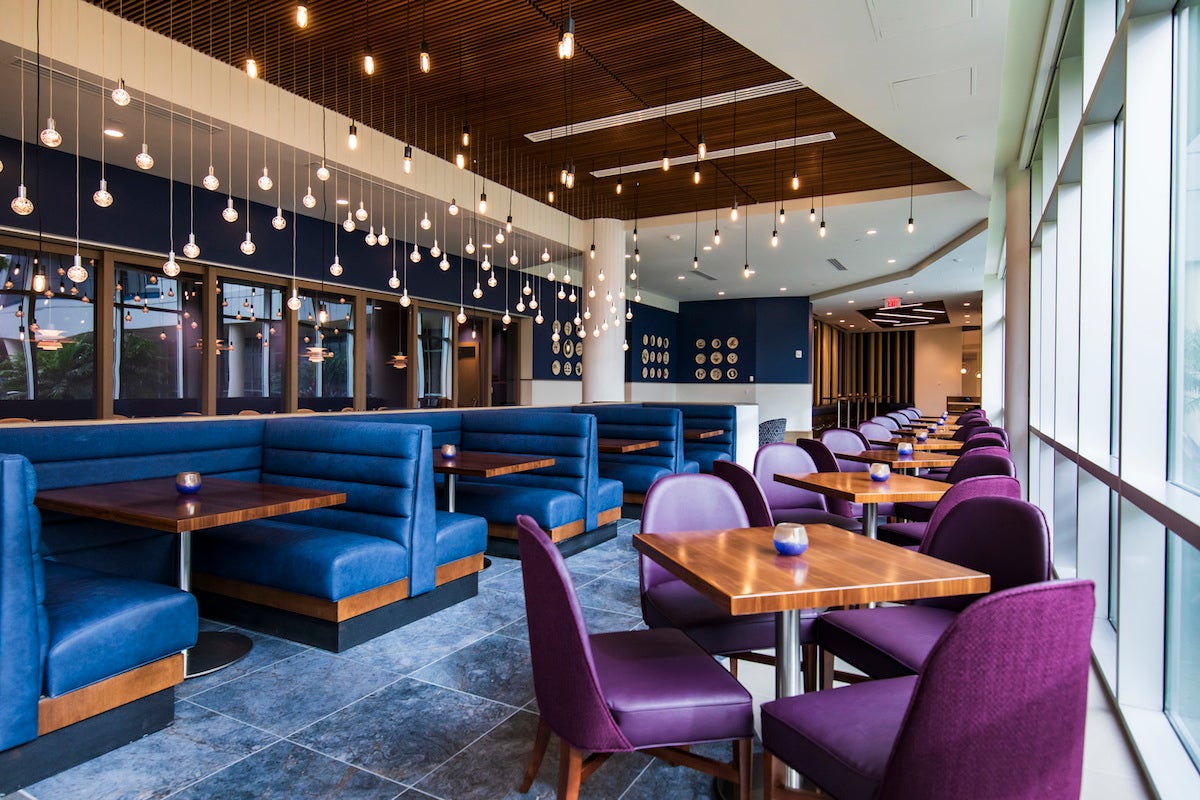 The hotel offers a star-lit Aurora Restaurant and an additional private Pegasus Dining Room with seating for 25.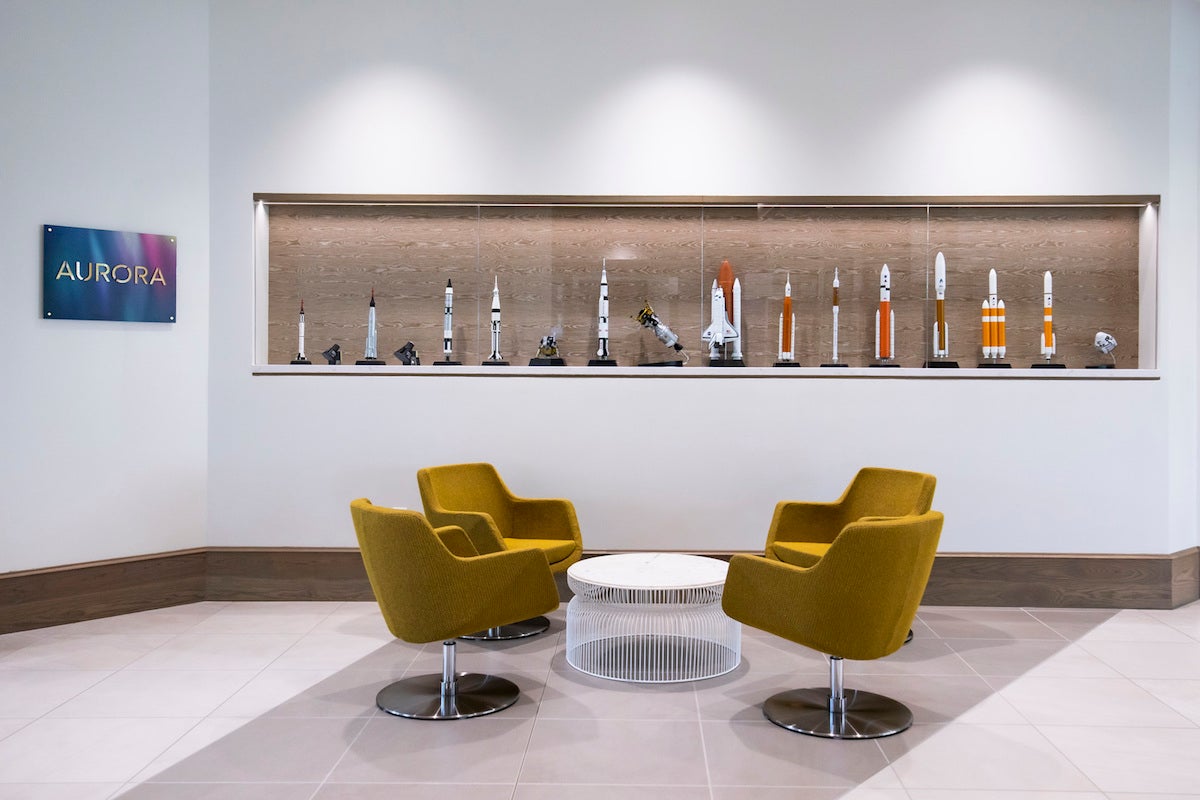 The lobby includes what the hotel calls the "Rocket Wall," a display of 17 model rockets chronicling the U.S. space program from the 1960s to the present, including Mercury, Gemini, Apollo, space shuttle and other programs.