Whether you're looking to explore a new interest, grow your passion or find a group that will help you advance your career, getting involved at UCF has plenty of benefits. And with more than 600 Registered Student Organizations on campus, there's something for everyone to become connected.
Here are the top three things you should do to get the most out of your campus involvement and a list of organizations, programs and services that help find the perfect groups.
Step 1: Reach out to the Office of Student Involvement
OSI provides programs, services and leadership opportunities to help you succeed. You can find out more about the organizations at UCF and how to get in contact with them at the OSI office on the second floor of the Student Union. And if there isn't one for you, they can help you start one of your own. OSI also puts together 400 to 500 events each year with more than 100,000 attendees, so whether you're looking for an event or want to help put one together, they can help.
Step 2: Use Knight Connect
This online platform allows you to search through the more than 400 student organizations at UCF, find events and track your campus participation.
Step 3: Attend a Knight Quest Session
Through this one-on-one meeting with a representative from Knights of the RoundTable, an advisory council for RSOs, you'll find ways to connect to opportunities that best meet your interests and works with your time commitments, interests and fields of study.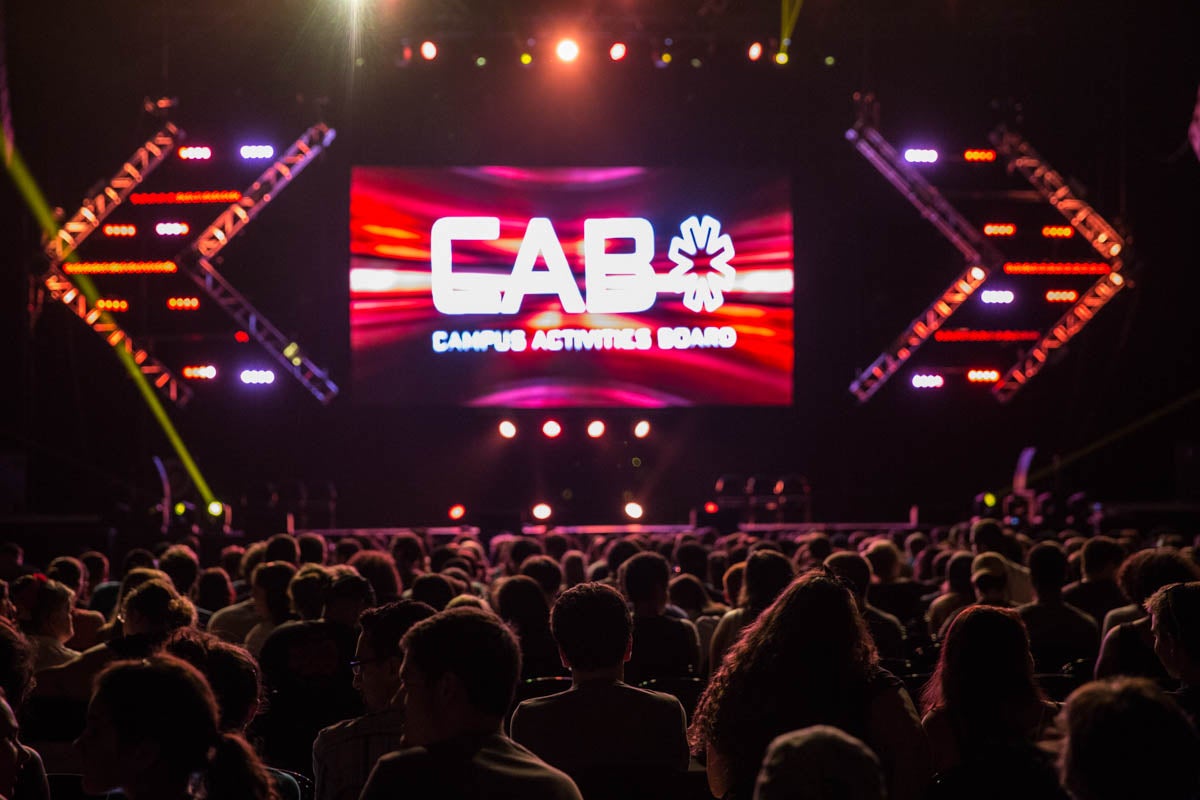 Here are some other ways to get involved at UCF, most of which are supported by OSI:
Campus Activity Board – Located on the second floor of the Student Union, CAB puts together various events throughout the year, such as large-scale concerts, the Mr. and Miss UCF Pageants, movie screenings and more. Here you can join one of their eight different committees to develop leadership and organizational skills and be a part of some of the most exciting things happening on campus.
Fraternities and Sorority Life – From cultural to Panhellenic-based fraternities and sororities, UCF's Greek life supports a diverse community of individuals. You can choose from 48 social Greek-lettered organizations on campus with more than 4,000 ungraduated members. The goal of these organizations is to provide a safe, quality community for you to bond with fellow members and work together to develop leadership skills, community engagement and networking opportunities.
Homecoming Volunteer Team – Be a part of one of the best homecoming celebrations in the nation by volunteering for UCF's homecoming. Gain event management experience and insider access by assisting with setting up and breaking down events, distributing promotional items, and more. As a volunteer, you are still able to participate in the events, even the ones you assist with, and will receive a limited-edition T-shirt for your help.
Knight-Thon – UCF's largest and oldest student-run philanthropic event takes a year's worth of effort to make happen. Get involved by helping to raise funds throughout the year and attending the 20-hour dance marathon held each April. All proceeds benefit the Children's Miracle Network.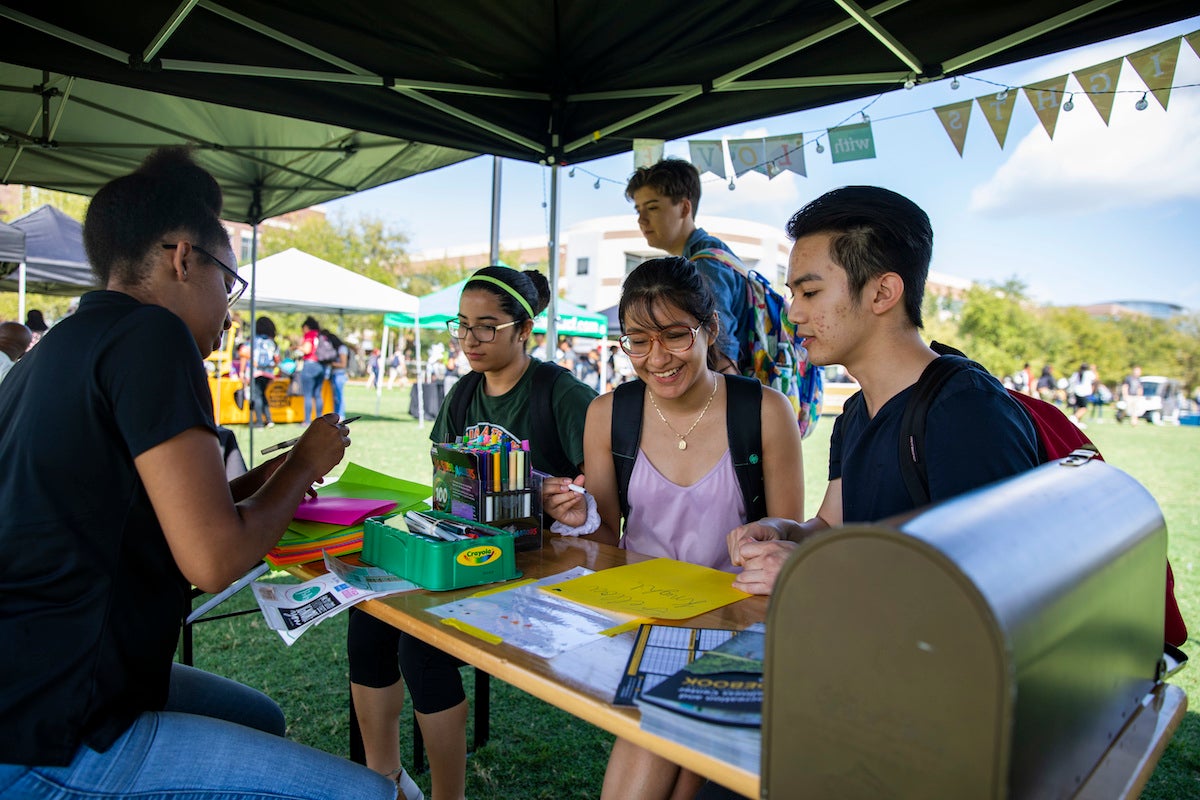 Knights of the Connection – KOTC helps connect Knights from UCF's regional campuses to main campus while providing quality programs and services.
Knights of Distinction – This program can help you develop professional skills, connect with research opportunities and get involved with extracurriculars that can help set you up for success after graduation. Plus, completing the program earns you a medallion for graduation.
Knights of the RoundTable Leadership Program – This is an advisory council that serves as a liaison to student organizations and the UCF community, but you can actually get involved with KORT's Leadership Program to develop your own skillset.
Knights of the Turntables – If you love music or have experience as a DJ, Knights of the Turntable can help further develop your skills by connecting you with opportunities to play music at on-campus events. KOT also has a shadowing program for students interested in DJing, but haven't had actually had a chance to try it out yet.
Multicultural Student Center – Help create a more inclusive campus experience by getting involved with the Multicultural Student Center. This program operates out of the Social Justice and Advocacy office and supports students from all different backgrounds and a variety of organizations such as the Filipino Student Association and Caribbean Student Association.
Rosen Life – Are you a student in the Rosen College of Hospitality Management? Then this program is for you. It'll help you get involved through different events throughout the year. Their official site provides a list of organizations specific to Rosen College, which make it easier for you to find groups that align with your interests or majors.
UCF Late Knights – Participate in alcohol-free fun on campus, such as paint raves and after-dark pool parties.
Volunteer UCF – Find the perfect community-service opportunities for you. Volunteer UCF works with more than 200 community organizations to expand outreach efforts through a variety of events and programs, such as Knights Give Back and the Alternative Break Program.