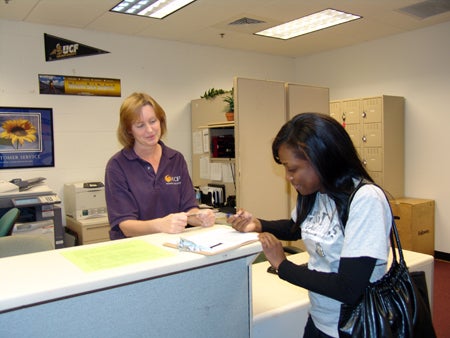 The University Testing Center (UTC) recently received a letter of commendation from Educational Testing Services (ETS) for their participation as a Test of English as a Foreign Language – Internet-based Test ( TOEFL iBT ) site. TOEFL iBT is a test that evaluates the potential success of an individual to use and understand English at a college or university level.
The center was commended for routinely meeting or exceeding the established quality performance criteria. As a result, the University Testing Center now ranks among those in the ETS testing network with the highest test completion rates.
For more information about the University Testing Center's services, visit: https://utc.sdes.ucf.edu/.
The University Testing Center is in the Division of Student Development and Enrollment Services.