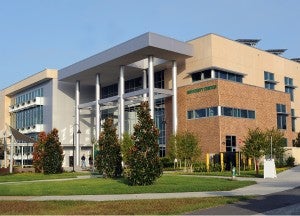 Valencia College, a close partner of the University of Central Florida, has won the inaugural Aspen Prize for Community College Excellence. Announced in a ceremony held at the National Press Club in Washington, D.C., the award comes with $600,000 in prize money.
In a competitive year-long process, the Aspen Institute, along with a panel of some of the biggest names in higher education, selected Valencia from a preliminary list of 120 "top" community colleges in the nation, based on student performance and graduation data collected by the U.S. Department of Education.
"The college is an engine for employment in Central Florida, and a model for the country," said Josh Wyner, executive director of the Aspen Institute's College Excellence Program.
In selecting Valencia as the best community college in America, Aspen officials noted that more than half of the college's full-time students graduate or transfer within three years of entering the school, a rate significantly higher than the national average (51 percent versus 39 percent).
Many of the transfer students attend UCF through the innovative DirectConnect to UCF program. DirectConnect offers guaranteed admission to graduates of Valencia College, Lake-Sumter and Brevard community colleges and Seminole State College of Florida.
UCF academic and financial aid advisers work closely with students to help them make a seamless transition to UCF.
To read a more detailed story about the Aspen Prize, visit the Valencia College website.