UCF doctoral student Michael Lodge uses a $1 million electron microscope to conduct groundbreaking research on graphene sheets the width of a single atom. But from the seat of his wheelchair, he's never been able to see through the viewing port of the microscope, and had to depend on his colleagues for help.
That changed on Thursday, when – after months of preparation – a new high-tech wheelchair was delivered to Lodge at the physics lab where he's conducted research for the past four years. The power wheelchair has a "seat elevator" capable of lifting Lodge to a height that allows him to work with scientific instruments that have been out of reach until now. He can move around the lab safely, for the first time at eye level with his fellow researchers.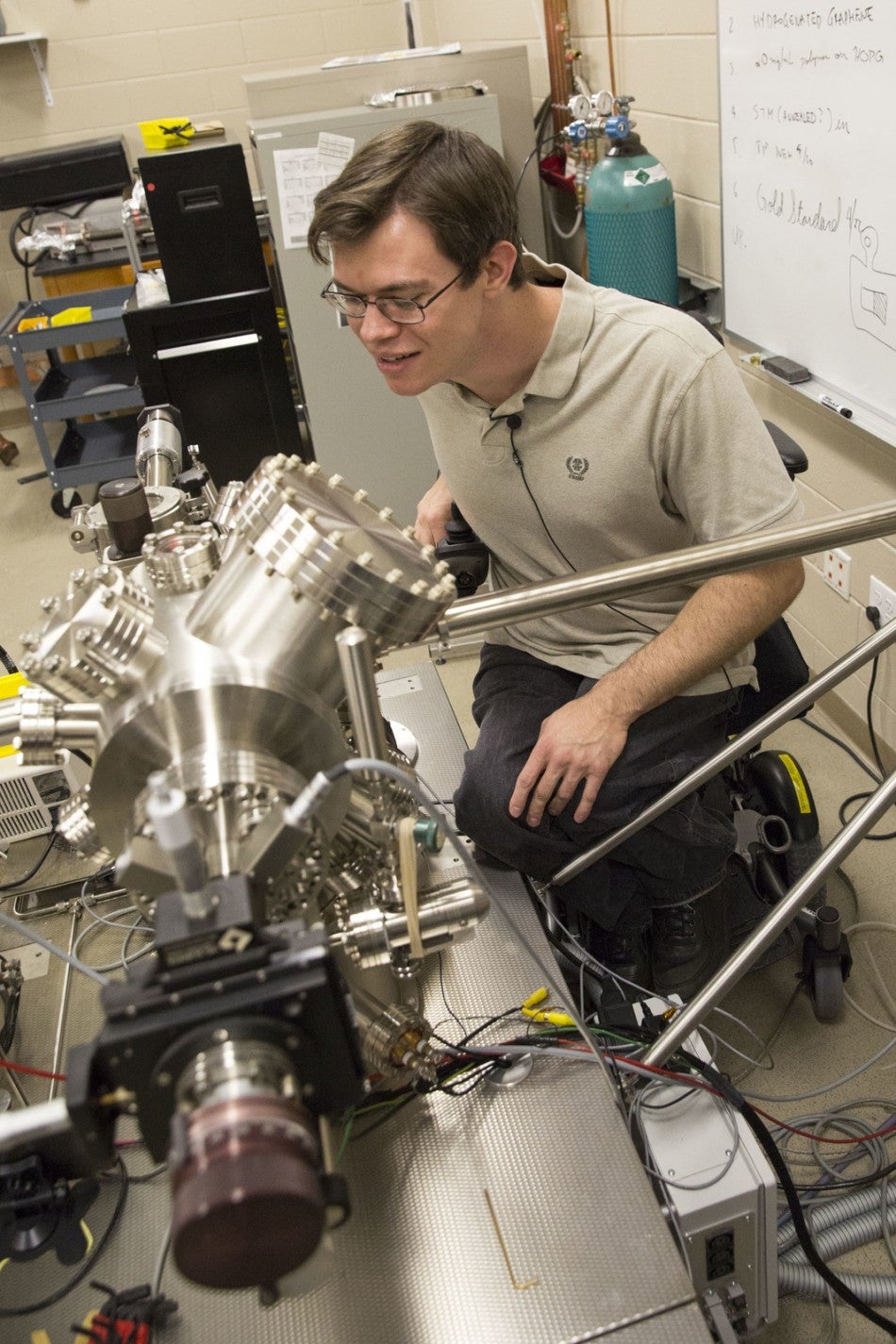 "I'm very excited, not just about getting the wheelchair, but also what it represents," said Lodge, 28, who was left paraplegic at age 8 after surgery to remove a tumor embedded in his spine. "Traditionally there aren't that many people with mobility impairments in science because of the barriers. Being in a wheelchair, unfortunately, does limit your opportunities. With this, it's a whole new world of opportunities that were closed off."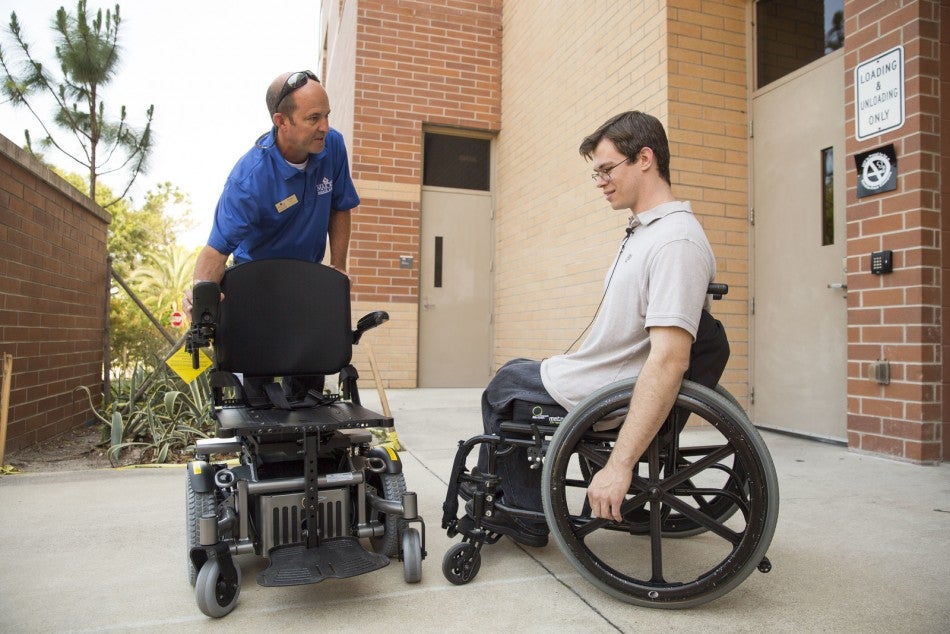 Physics professor Masa Ishigami helped arrange for the $14,000 wheelchair at no cost to Lodge. Manufacturer Amysystems agreed to discount the price of the wheelchair by half. A portion of a National Science Foundation grant brought the cost down further. And when he learned of the effort, Michael Johnson, dean of the UCF College of Sciences, arranged for UCF to cover the rest of the cost. The wheelchair was delivered to Lodge by distributor Majors Medical Supply of DeLand on Thursday afternoon. Lodge took it directly to the physics lab where he conducts his research.
"He's one of the best students I've worked with at UCF, hands down. I think this wheelchair will help him achieve even more," Ishigami said.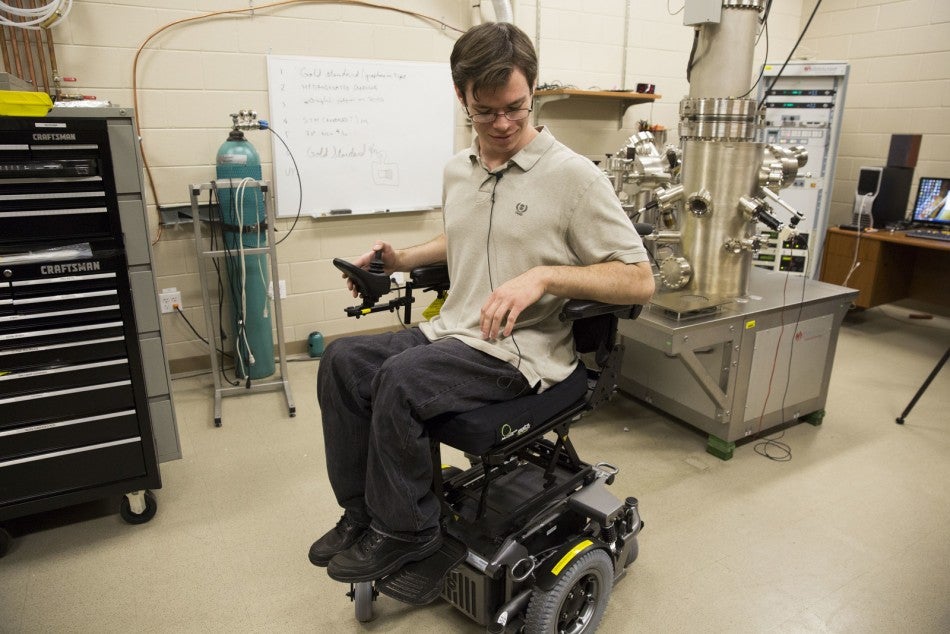 Lodge has interned at the Goddard Space Flight Center in Maryland, and has developed a new technique to measure the friction properties of ultra-thin sheets of graphene.
See video from FOX35 news here.