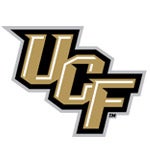 Donnie Jones is off to a better start at Central Florida than anybody could have imagined. His Knights (13-0) have beaten Florida, South Florida and Miami. They've become relevant locally and nationally in a way that's never before happened, earned a top 20 ranking in both major polls and recently gained a commitment from a consensus top 100 prospect. These clearly are good [and unprecedented] times in Orlando. And yet Jones couldn't be less excited heading into Wednesday's Conference USA opener.
The game is against Marshall.
He coached Marshall 10 months ago.
"It doesn't excite me to coach against those guys because it's not a win-win in any way," Jones told me by phone. "We're in the same conference so we've got to play. But, obviously, there are emotions in the game, and, at the end of the day, there's got to be a winner and a loser. That's what makes it hard."
That's one of the things that makes it hard. What really makes it hard is that Jones recruited most of Marshall's roster. He knows the players. He knows their moms and dads and girlfriends. He knows their stories. He traveled to recruit them, then traveled with them to road games. He loves them still, he swears. Also: Jones was born and raised in West Virginia. So was his wife. Their families — parents, grandparents, cousins, etc., — remain in the state. They have forever been and steadfastly remain Marshall fans.
"My Dad still listens to every game," Jones said. "Even though I'm at UCF, they cheer for Marshall."
They also understand why he left Marshall after three seasons, which is something that can't be said for everybody in West Virginia, particularly those who lack perspective. The nonsensical vitriol has made things even more difficult than they otherwise would have been for Jones, who did only what most people do when given the opportunity to leave for a better job, i.e., leave for a better job. And, yes, UCF is the better job. It's far better.
Granted, it's not as simple to see as it is to see that Florida or Florida State is a better job than Marshall because UCF has only been playing Division I basketball since 1984, and there's little to no history within the program. But walk around the campus and tour the arena, and it's undeniable that the ceilings at Marshall and UCF aren't close.
Heck, the UCF job could be a Big East job soon.
If not, it'll grow into one of the best C-USA jobs, period.
So Jones had to listen when UCF called and had to accept when the offer came because it: A, presented a better opportunity; B, provided more money; and C, allowed Jones to work for an athletic director who actually hired him as opposed to an athletic director who took over after he was already hired.
Ask Ralph Friedgen what it's like to work for an athletic director who inherited you rather than hired you. Friedgen finished in the top three in the ACC in six of his 10 seasons at Maryland, including this season when he was named ACC Coach of the Year. But Maryland got a new athletic director in September, and that new athletic director, like many new athletic directors, wanted to make an immediate impact on one of his high-profile programs. So Friedgen was fired and replaced with Randy Edsall. And that's the way college athletics work, for better or worse.
Was Jones in similar trouble at Marshall?
Of course not.
But given a choice, most coaches would rather work for the person who hired them than for a person they just met, and moving to UCF afforded Jones that opportunity. Combine that with the fact that, again, UCF is a better opportunity with a better compensation package, and I can't think of one reason why Jones should've stayed at Marshall. I also can't understand why the locals — including one columnist who recently called Jones "Benedict Donald" — don't get it, but it's all incredibly silly.
Hate Donnie Jones?
For what?
For taking over a lifeless program and turning it into something? For raising season ticket sales? For recruiting the roster that led to an 11-5 C-USA record last season and the school's first postseason win since 1957? For recruiting and then putting a Marshall player [Hassan Whiteside] in the NBA? For enrolling Damier Pitts and DeAndre Kane, Marshall's top two scorers that have the Thundering Herd off to a 10-3 start under first-year coach Tom Herrion?
Jones took the Marshall job, worked hard, improved it in every aspect and was successful to the point where a better program was interested. Then he left, which is precisely what Billy Donovan once did. Furthermore, it's exactly what Herrion will do too if things go well because that's the essence of the Marshall job. You hire a retread (like Ron Jirsa) or an assistant (like Herrion) and see how things go. If things go poorly, you fire him. If things go well, you lose him. There's almost no in-between and thus really nothing unique about Jones' situation other than a portion of the fan base and local media feel like he should've stayed at Marshall because he is a native of West Virginia while they conveniently forget that two of Jones' three children were actually born in Florida, which is where Jones and his wife, Michelle, spent 11 years before moving back to West Virginia in 2007.
[One local columnist recently wrote that another issue is how Jones left for a "top conference rival." Swear to God, you could ask me to list 300 college basketball rivalries, and I'm pretty sure I still wouldn't get to Marshall-UCF. And, regardless, Rick Pitino has coached at Kentucky and Louisville and Mike Montgomery has coached at Stanford and California. So Jones going from Marshall to UCF doesn't really register, does it?]
"My family [back in West Virginia] has to read that stuff," Jones said. "You feel bad when people feel that way, but you can't control it. You can't fight every battle, and I'm not going to because nobody knows your world unless they live in it. You have to make a decision that's best for you and your family, and I'm thankful for the time I had at Marshall. But when people you know say things to hurt you … you're human. You're human and it hurts. All I did was take a different job."
Exactly.
All Jones did was take a different job that happens to be a better job.
For more money.
To work for a man he knows well.
If that's wrong, absolutely, Jones is wrong.
But if you think that's wrong, you're certifiably insane.
Source: CBS Sports.com, When UCF plays Marshall, Jones faces scrutiny, old team, by Gary Parrish, CBSSports.com Senior Writer, Jan. 4, 2011. For more from Gary Parrish, check him out on Twitter: @GaryParrishCBS