UCF is ranked among the top 25 colleges in the nation – 9th among public universities – and second in Florida for its number of enrolled National Merit Scholars. Our top-notch academic programs, competitive scholarship packages and exciting location attract some of the most talented and accomplished students from across the nation.
Packages and Benefits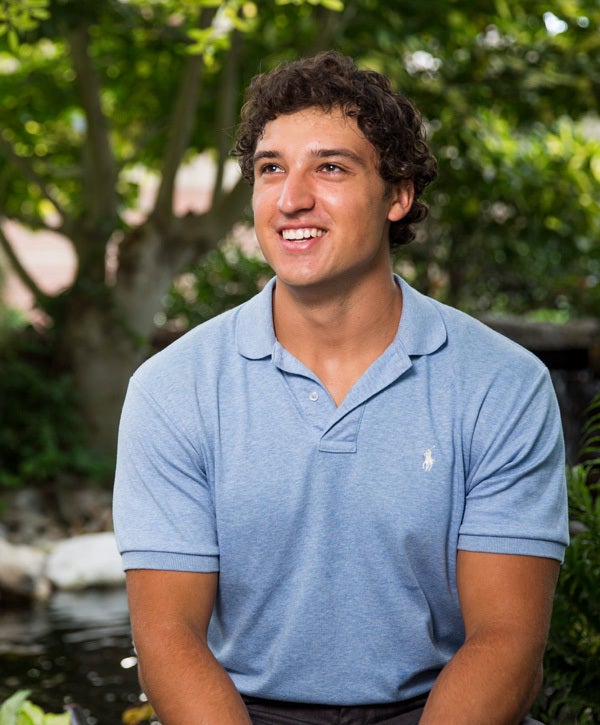 Once you are named as a National Merit semifinalist, you will be considered for a scholarship upon admission to UCF. If you are a Florida resident, this is in addition to the Florida Bright Futures Scholarship.
If you advance to finalist status, and you designate UCF as you first choice by the deadline, you will receive an increased scholarship amount.
Out-of-state students are not eligible for Bright Futures, but we have other, additional scholarship opportunities available. These awards are also in addition to any state, federal or private funds for which you may be eligible.
National Merit Scholars and Semifinalists can also apply for special privileges at UCF, including:
Visiting the Campus
The best way to learn about UCF's campus and culture is to visit us. As a National Merit semifinalist, you can schedule your visit year-round Monday through Friday, except on holidays.
When you set up your visit, tell us who and what you would like to see. As a National Merit student, you can: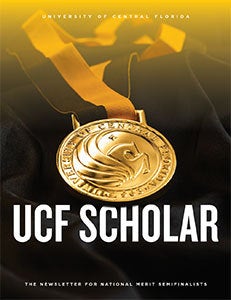 2020-2021 UCF National Merit Newsletter
Congratulations on being named a National Merit Scholarship semifinalist! At the University of Central Florida, we recognize and reward your type of talent. Our National Merit Scholarship newsletter outlines opportunities available to you, provides answers to frequently asked questions, and gives you a checklist of things to do before classes start.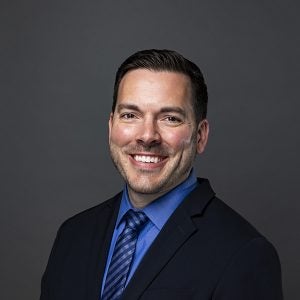 We're Here to Help
We know that the college admissions process can be a bit daunting. That's why we work one-on-one with National Merit students and parents to answer questions and help determine if UCF is the right fit.
Your contact for the National Merit Scholarship Program is Luke van Blaricom. Feel free to contact Luke if you have any questions or would like to schedule a visit.
If you'd like to get the perspective of a current National Merit scholar, see our student section to read biographies of current UCF National Merit scholars.

Scholars Program Student Assistants
Each year, National Merit scholars from across the nation make the decision to join the UCF Knights family. With 340 National Merit students currently enrolled at UCF, you're in good company. But don't take our word for it. Our Scholars Program student assistants are happy to share their impressions of UCF with you. And when you visit campus, you'll have the opportunity to meet one of these students and hear about their experiences firsthand.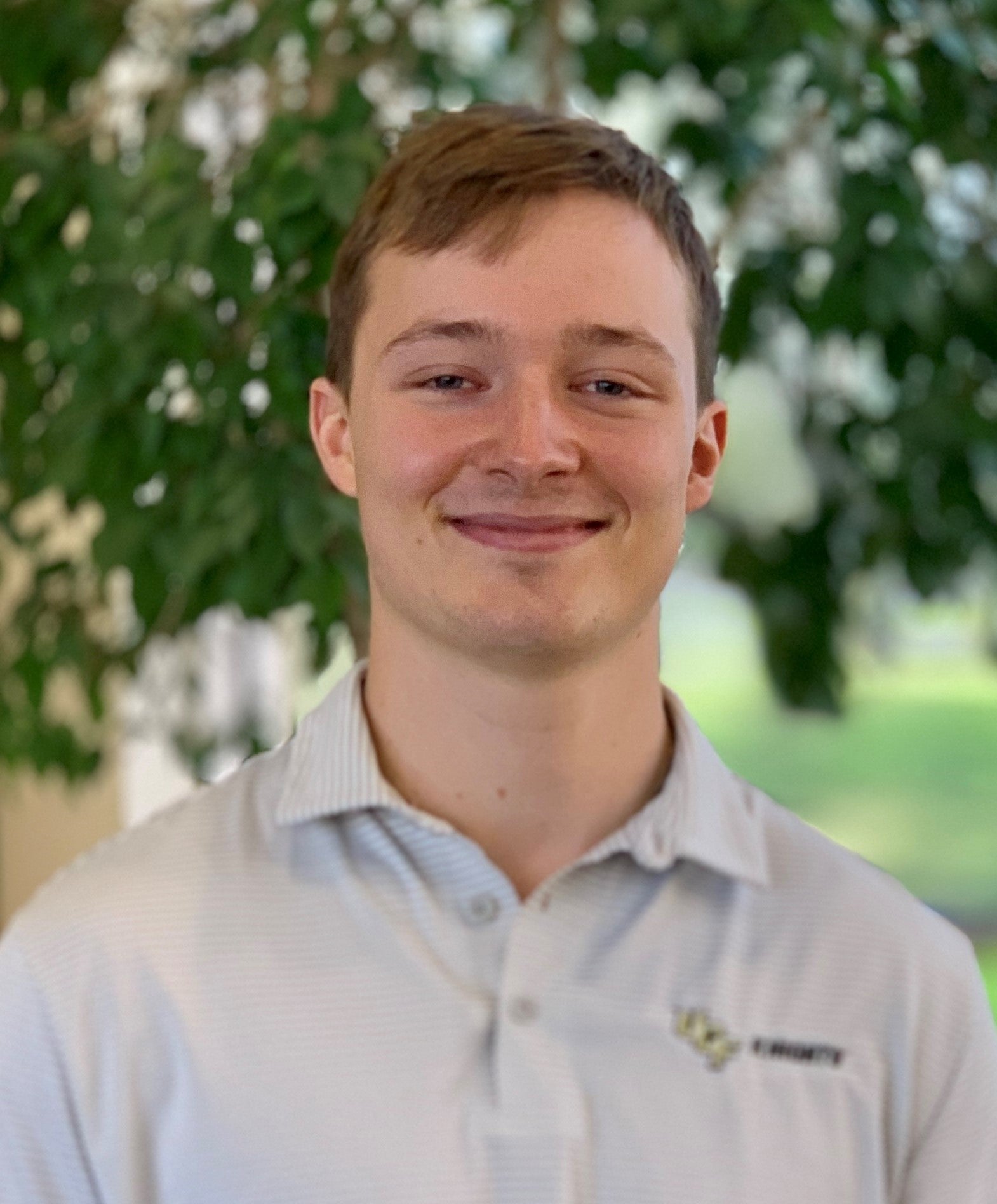 Kellen Danielsen
Year

Sophomore

Hometown

Kansas City, Missouri

Major

Computer Engineering with a minor in Intelligent Robotic Systems

Future Goals

Attend graduate school, work in the field of artificial intelligence or virtual reality, and eventually own a business in that sector.

Favorite Thing about UCF

The culture at UCF is really one to help you get where you want to be. With so many opportunities and helpful professors, you know you're in a great place where you can succeed.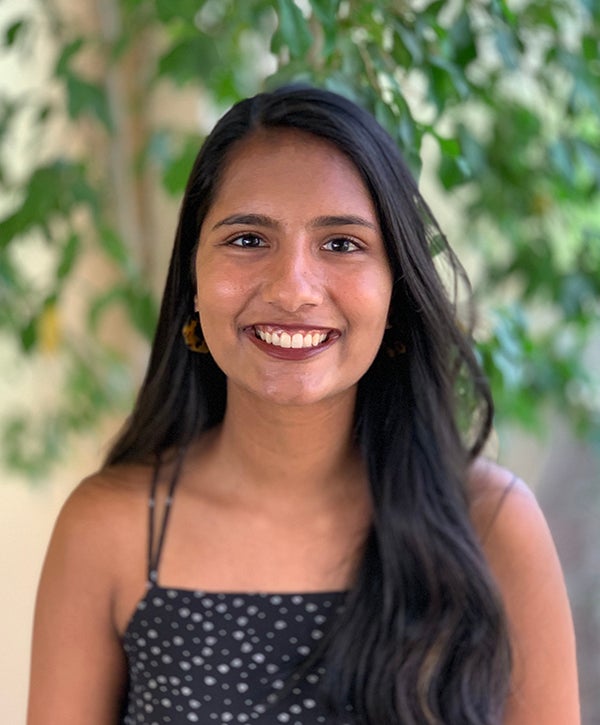 Sujena Koilpillai
Year

Senior

Hometown

Winter Haven, Florida

Major

Biomedical Sciences with a minor in Music (Burnett Medical Scholar)

Future Goals

Go to medical school, become a doctor, and possibly start my own pediatric practice.

Favorite Thing about UCF

I love the diverse opportunities available here. There are a wide variety of organizations that focus on various interests. Some of my favorites are health professions, performing arts, space exploration, service-dog training, and more!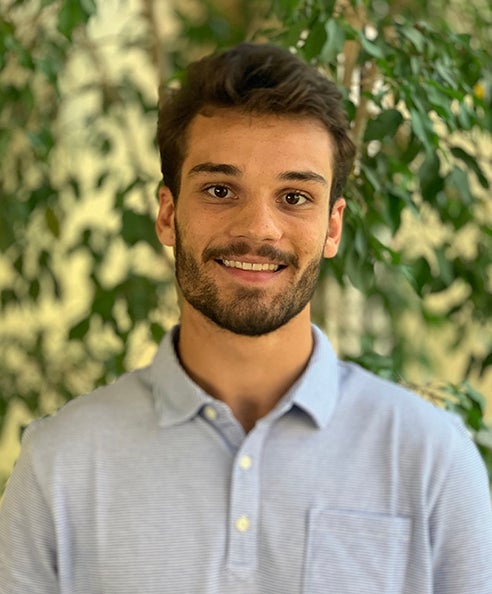 David Mowbray
Year

Junior

Hometown

Sanford, FL

Major

Undecided

Future Goals

After exploring areas of STEM, my hopes are to obtain an advanced degree and contribute to the fields of sustainable energy and environmental protection.

Favorite Thing about UCF

I love the academic benefits and the day-to-day resources as well. Plus, the faculty and staff at UCF are always so willing to help me pursue my goals.