UCF's third president, Steve Altman developed relationships between UCF and the city of Orlando that have had a lasting impact.
Steven Altman was born on October 24, 1945.
Altman earned a bachelor's degree in mathematics from UCLA, as well as an MBA and Ph.D. in business management from the University of Southern California.
He served as assistant dean of the School of Business at USC from 1969 to 1972, a faculty member and administrator at Florida International University and president of Texas A&I University (now Texas A&M University – Kingsville).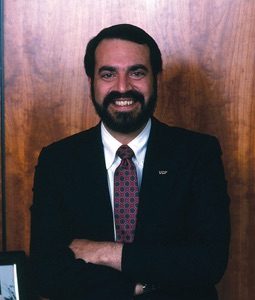 In 1989, he became the third president of UCF. During his short tenure, he oversaw the development of a strategic plan for the university; encouraged research as well as competition for national research funding; developed plans to encourage enrollment growth, increasing the student body from 18,000 to more than 21,000. UCF was also named a Florida "best buy" by Barron's Educational Series, the UCF film program began, UCF football moved to Division I-AA, construction began on the Student Union, and proposals were developed for five additional residence halls.
"[UCF] is a great urban university, serving and leading the public in our large and important region," he said.
In 1991, he resigned, and Chancellor Charles Reed appointed Robert A. Bryan, former interim president of the University of Florida, to serve as interim president of UCF.
Altman would go on to serve as president of the NewSchool of Architecture and Design in San Diego, California, from 2006 to 2013.