Dr. Steven Altman was inaugurated as UCF's third president in the late fall of 1989.
He had previously served as president of Texas A&I University and as an administrator and faculty member at Florida International University. Although his tenure at UCF was short — less than two years — he contributed to the university in several significant ways.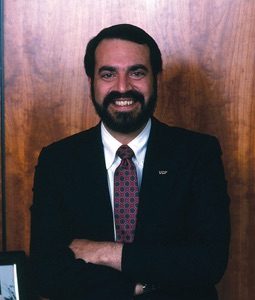 His inauguration came 10 months into his tenure as president, and by his own count he'd made "91 speeches and 246 off-campus visits under my belt." The high-energy president had already set about developing relationships between the university and the city of Orlando and its business community.
Those relationships would ultimately result in valuable partnerships and gifts to UCF. Although the groundwork had been laid before President Altman's arrival, Al and Nancy Burnett endowed a $1 million accounting chair early in his presidency. They continued to make substantial gifts that contributed greatly to the fabric of the university, including endowing The Burnett Honors College and giving the naming gift for the president's home, the Burnett House, which was built solely with donor funds. In 1990, General Mills established the nation's first endowed chair in restaurant management at UCF, and a chair in nursing was endowed at the Daytona Beach campus by the Bert Fish Foundation.
President Altman had said that his vision of UCF "is a great urban university, serving and leading the public in our large and important region." To that end, he oversaw the development of a strategic plan to help guide the university. He encouraged research as well as competition for national research funding. He also developed plans to encourage enrollment growth, and within two years the student body increased from almost 18,000 to more than 21,000.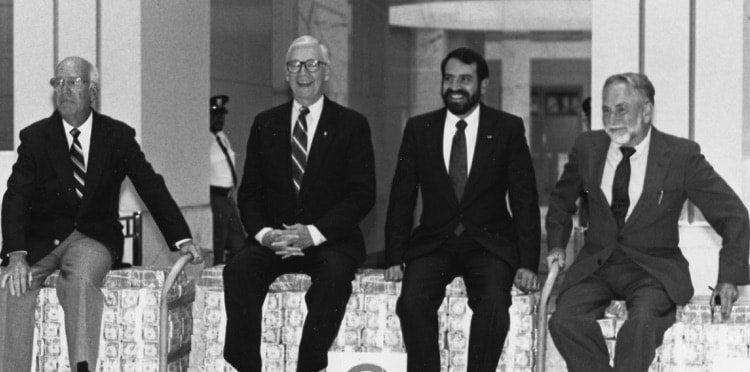 Dr. Altman reflects, "Faculty and staff believed an integrated strategic plan would improve UCF's chances of success. Their commitment and will to create something special helped define the direction the institution should take." He notes, "The strategic plan we developed became the foundation for the expansion of degree programs and facilities for years to come, and was an important contributor to UCF's pre-eminent role today."
During Dr. Altman's tenure, UCF was named a Florida "best buy" by Barron's Educational Series, the UCF film program began, UCF football moved to Division I-AA, construction began on the Student Union, and proposals were developed for five additional residence halls.
In 1991, he resigned, and Chancellor Charles Reed appointed Dr. Robert A. Bryan, former interim president of the University of Florida, to serve as interim president of UCF.