Three UCF researchers have received Fulbright U.S. Scholar Program awards in for the 2022-23 academic year from the U.S. Department of State and the Fulbright Foreign Scholarship Board.
Craig Crossley, Brooks Dierdorff and Huaixaing Tan are among over 800 U.S. citizens who will conduct research and/or teach abroad for the 2022-2023 academic year through the Fulbright U.S. Scholar Program. Fulbrights engage in cutting-edge research and expand their professional networks, often continuing research collaborations started abroad and laying the groundwork for forging future partnerships between institutions. Upon returning to their home countries, institutions, labs, and classrooms, they share their stories and often become active supporters of international exchange — inviting foreign scholars to campus and encouraging colleagues and students to go abroad. As Fulbright Scholars, their careers are enriched by joining a network of thousands of esteemed scholars, many of whom are leaders in their fields. Fulbright alumni include 61 Nobel Prize laureates, 89 Pulitzer Prize recipients and 40 individuals who have served as a head of state or government.
Craig Crossley
Associate Professor of Management Craig Crossley was awarded the Fulbright-Hanken Distinguished Chair in Business and Economics for 2023-24. The Fulbright-Hanken Distinguished Chair in Business and Economics will provide U.S. scholars with the opportunity to guest lecture and conduct research at Hanken School of Economics in Helsinki.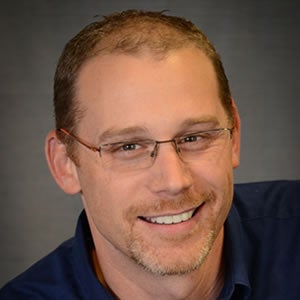 Crossley, who previously was a Fulbright Scholar at Dublin City University, will work with large multinational companies based in the Nordic region.
"This opportunity builds on my former Fulbright experience with European small and medium enterprises seeking to globalize by … collaborating with large multinationals headquartered in Finland," Crossley says.
He will be visiting graduate-level courses and sharing insights around leadership, general management topics and human resource approaches. This opportunity builds on his former Fulbright experience with European small and medium enterprises that were seeking to globalize. This collaboration also will provide data collection opportunities for UCF doctoral students.School of Visual Arts and Design
Fulbright focuses on bridging not only research, but culture. They offer multiple opportunities to engage in cultural experiences, which Crossley says he hopes to partake in.
Brooks Dierdorff
School of Visual Arts and Design Associate Professor Brooks Dierdorff is receiving a Fulbright U.S. Scholar Program award in support of a photographic book project based at the Rio de Janeiro State University in Brazil.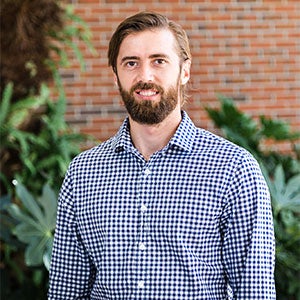 Dierdorff will examine the social and ecological histories of Tijuca National Park. Tijuca National Park, one of the largest urban national parks in the world, was almost entirely replanted with both native and non-native plant species beginning from the early 1860s, following decades of clear-cutting and subsequent drought that threatened the city's water supply. This restoration effort involved planting over 100,000 trees and represents one of the first large-scale ecological restorations in history. Dierdorff says he believes that, "Tijuca can be an analogue for many other sites around the world. How do the needs of large urban centers intersect with our nature spaces and can they coexist? What do we consider to be 'nature' and what are the limits of our interventions within nature spaces?"
The creation of this photographic book project will occur over four months this fall. Dierdorff's hopes to make poetic connections between disciplines that allows for a greater understanding of our relationship with the natural world than would otherwise be possible.
Dierdorff has exhibited his work both nationally and internationally at galleries that include Amos Eno in Brooklyn, New York; Punch Gallery in Seattle; Disjecta in Portland; High Desert Test Sites in Joshua Tree, California; Johalla Projects in Chicago; the Ulrike Hamm Gallery in Bissendorf, Germany; and The New Gallery in Calgary, Canada. His work has been written about in publications including Daily Serving, Visual Arts Source, Oregon Arts Watch, and Justice League PDX. For three years Dierdorff was co-director of Ditch Projects, an artist-run exhibition space in Springfield, Oregon. Currently Dierdorff co-directs Grammar Center Press, a small-run artist book press located in Orlando. He received his bachelor's from the University of California, San Diego and his MFA from the University of Oregon.
Huaixiang Tan
School of Performing Arts designer and Professor Huaixiang Tan has been awarded a Fulbright U.S. Scholar Program award in costume design. She will be researching Indian classical dance costume design and construction.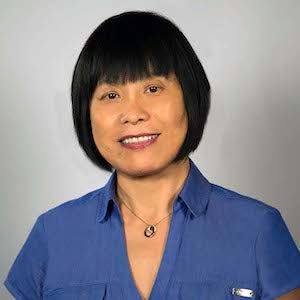 Tan will spend four months in Chenna, India, observing, interacting and exercising hands-on practice, expanding her expertise of dance costume styles and construction techniques from local professionals.
Her research will also compare Indian dance costume/makeup design and technology with Western theatrical costume/makeup practices to understand how both styles support the rhythm and harmony of the dance. Tan will incorporate her research the topic into her class lectures, stage designs, conference presentations and publications.
Tan strives to introduce and promote Indian classical dance costume art to the global community, pushing for the visibility of Indian Theater Arts in the United States. Her cultural research aims to influence both theatrical and fashion costume designers, as well as Indian culture and art enthusiasts all over the world.
"There are many books that discuss both Indian classical and folk dances … but very few covers and interpret details of the costume design and construction," Tan says. "The areas of my research and study will focus on designs and constructions. Bringing these techniques to light for others to see will inspire new designs while exposing the intricacies and uniqueness for others to incorporate into theatrical productions."
This project will culminate in publication of a book on the subject. Tan is the author of two previous books: Character Costume Figure Drawing and Costume Craftwork on a Budget, both published by Routledge, Taylor & Francis Group. Character Costume Figure Drawing has also been published in Spanish by Grupo Anaya, S.A. Madrid, Spain.
A widely recognized expert in her field, Tan has been making significant contributions to the costume and makeup design field through her publications and workshop presentations. Her designs have been recognized by the Kennedy Center American College Theatre Festival Region IV for the Meritorious Achievement Award – Excellence in Costume Design, Outstanding Teaching Artist, and Distinguished Achievement in Costume Design. Her professional credits include work with Three River Shakespeare Festival in Pittsburgh, PA; Historic Liberty Theatre in Washington, WA; Orlando Repertory Theatre, FL; The Lambs players Theatre, San Diego, CA; and Department of Theatre, Film & Dance, at Cornell University.
Tan holds an MFA in Costume Design from Utah State University and a BFA in Design in Stage Fine Arts from the Central Academy of Drama in Beijing, China. She is a member of United Scenic Artists, local 829, an organization devoted to continuously improving the working and living standards of those who work in the creative arts field.