Five University of Central Florida students recently were awarded Fulbright Grants, which provide funding for students to research or teach abroad for an academic year.
Starting this fall, the students will begin their Fulbright work in Belgium, South Korea, Vietnam, Slovakia, and Malaysia. The Fulbright U.S. Student Program remains one of the world's foremost promoters and sponsors of educational grants, offering research and teaching opportunities in more than 155 countries.
Through research and community engagement, grant winners live as locals in their host countries and have the opportunity to meet, work, learn, and live everyday life in an open environment of cultural exchange. This promotes a unique appreciation and understanding for a different culture and way of life for both the grantee and the host community.
Keyana Terry will teach English in Slovakia, an opportunity that will allow her to explore various pedagogical practices and tools that she can use to build a more culturally inclusive classroom and better assist English language learners in the United States. "It's been a dream to be able to experience different cultures and gain a more global perspective," she said. Terry will also engage in the local community through softball programs in Bratislava. "My plan is to be able to work with young girls to develop their skills and grow as athletes," she said.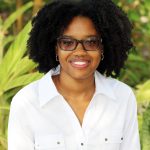 Gabrielle Goodloe has always believed that to learn more about South Korea, she must immerse herself right at the source. With the Fulbright grant, she now has that capability. "I can't wait to test the limits of what I think I can do in a country that has such a rich, deep history," said Goodloe, who has prepared for her time teaching English at a secondary school by earning a Teaching English as a Foreign Language certificate at UCF.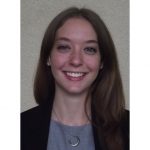 Amanda Fleming will teach English and spend time outside the classroom at the American Center in Hanoi, Vietnam, where she will give free public presentations about American culture. "I can't wait to help facilitate cultural and educational exchange between countries," Fleming said. She also notes that her experience in Vietnam will be particularly timely as Vietnam and the United States recently celebrated the 20th anniversary of the normalization of diplomatic relations.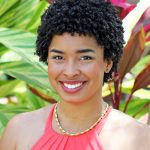 Emily Cadet will teach English and plans to start an after-school art program for students in Malaysia. Emily explained that "art allows you to express yourself, and I believe that it's a great extracurricular activity." Cadet is excited to dive into her work in a new country. She notes that "immersing [yourself] into a new culture can allow you to grow both personally and professionally."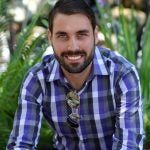 David Morton will travel to Belgium to research the influence American cinema has had in Belgium. He plans to examine how "leading Hollywood production studios set out to 'colonize' the European film market, which was devastated after the destruction of the first World War." Morton looks forward to making global connections with like-minded film specialists as he digs into his research. "I'm excited to branch out and network with an international group of scholars," he said. "The work currently being conducted at the Centre for Cinema and Media Studies at Ghent University is truly cutting edge, and will prove substantial in providing me with the background crucial toward building my credibility within the field of film studies."
During their time abroad, students receive round-trip transportation to the host country, funding to cover their room, board, and incidentals, as well as accident & sickness health benefits. To learn more about the Fulbright grant or how to apply, visit https://us.fulbrightonline.org/.
For students interested in applying for a Fulbright grant, email opa.ucf.edu