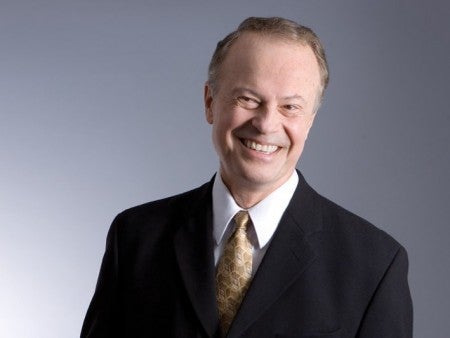 One year ago this week, I wrote that we needed a civil rights movement in college football. As of Dec. 8, 2008, there were four African-American coaches left in the FBS (Football Bowl Subdivision), the lowest number in 15 years. African-American coaches at Kansas State, Washington and Mississippi State had just lost their jobs. Late in the 2008 hiring process, African-American coaches were hired at New Mexico, New Mexico State and Eastern Michigan — but those additions hardly made up for the losses at Big 12, Pac-10 and SEC schools. Randy Shannon at Miami (Fla.) was the only African-American BCS conference coach left.
Now, with Florida defensive coordinator Charlie Strong being introduced as Louisville's new football coach on Wednesday afternoon, everything has changed. With several coaching positions remaining to be filled, there are 11 African-American head coaches, and 13 coaches of color among the 120 FBS schools. That is four more than the previous high in the history of college football. And, most importantly, there are again more coaches of color in the BCS conferences, with Strong in the Big East and Mike London in the ACC at Virginia. Plus, Turner Gill is a serious candidate for a job in the Big 12, at Kansas.
The pressure exerted by the Black Coaches & Administrators (BCA), the NCAA under the late Myles Brand, and others has escalated in the past year. With the BCA's support, I have been calling for an Eddie Robinson Rule — named after the legendary former Grambling State coach — which would require colleges to include candidates of color in the hiring process. This year, the state of Oregon passed House Bill 3118, which adopted such a rule for all state colleges and universities. Now, up to eight other states are going to consider such legislation. The BCA is also seriously looking at initiating Title VII civil rights lawsuits against schools. That still may be necessary.
In the 2008 hiring cycle, the process seemed more open than in years past. In terms of the FBS schools, a healthy percentage of people of color were considered by search committees and interviewed. Overall, 27 percent of the candidates considered by search committees for FBS open positions were people of color, and 29 percent of the 122 candidates interviewed for FBS open positions were candidates of color. The result was that, with nine holding head-coaching jobs, there were more coaches of color in the 2009 season than in any previous season. That's an improvement — but nine out of 120 is still a very small percentage, especially when you consider that more than 50 percent of the football student-athletes at FBS schools are African-American.
BCA executive director Floyd Keith told me on Wednesday, "Yes, you could say that nine head coaches was an improvement, but we need coaches in the BCS schools. I am going to be at the announcement of Charlie Strong's hiring today because of the importance of where he is being hired, at a Big East school. UVa's hiring of Mike London earlier this week was just as important. We've never had two BCS conference schools hire an African-American coach in a single week. This week is historic."
In addition to the extra pressure for change, two other critical things happened this season. First of all, three coaches of color had very successful years — Randy Shannon led Miami to the Champs Sports Bowl, Ken Niumatalolo helped get Navy to the Texas Bowl, and Kevin Sumlin coached Houston to the Bell Helicopter Armed Forces Bowl. This is the first time three coaches of color will have their teams in FBS bowl games in a single year.
Secondly, college football finally had a hugely successful African-American coach speak out and push for more opportunities for coaches of color. Ironically, it was a recently retired NFL coach who stepped up. Tony Dungy, the first African-American head coach to win a Super Bowl, has been very outspoken this year in appearances across the nation. Dungy isn't just asking for any jobs for African-American coaches. His aim is jobs in the top conferences: the ACC, SEC, Big East, Big Ten, Big 12 and Pac-10. For years, I've been saying that African-American football coaches need advocates like African-American basketball coaches had with John Thompson, John Chaney and Nolan Richardson. Those three stood up for change in the 1980s, and now we barely notice when African-American coaches are hired or fired in college basketball. Overall, 23 percent of Division I college basketball coaches were African-American in the 2008-09 season. Dungy, so widely respected, has been the perfect voice.
In addition, perhaps there has been an Obama effect, too. All year long, Charlotte Westerhaus, the NCAA vice president for diversity and inclusion, Floyd Keith and I have pointed out that we have an African-American president while simultaneously having such a poor record in terms of hiring minority football coaches.
After Wednesday's news conference at Louisville, the FBS will have recently added four new African-American head coaches in Willie Taggart at Western Kentucky, Larry Porter at Memphis, London at UVa and Strong at Louisville. Keith said, "This is a proud moment for us. I honestly think the game may have forever changed this week. And don't forget that Kentucky and Maryland have named Joker Phillips and James Franklin as 'coaches-in-waiting.' But we need to keep up the pressure so we don't slide back. We are witnessing history in the making but we need to keep making history."
All of this has made me think back to 1997, when I first met Eddie Robinson and started helping him co-author his autobiography. We talked about the fact that there were only eight African-American college football coaches at the time. We discussed how Robinson, who was then the winningest coach in college football history, had never even been asked to interview at a Division I-A (now FBS) school.
When I spoke at Robinson's funeral in 2007, I sadly told the audience of 9,000 people that Robinson passed away at a time when there were only six African-American college football coaches. And I promised his family, and all those who were there, that we would increase the pressure for change. Now, only two years later, I am confident that Coach Rob is looking down on the announcement of Charlie Strong's hiring, and there being 13 college football coaches of color, with a well-earned smile.
Coach Robinson helped pave the way for others to join the battle, leading to a man like Tony Dungy getting such a platform that he, Floyd Keith and others could be game-changers. This is a huge day. But we all know that the game is not finished, there is more work to be done.
Richard E. Lapchick is the Chair of the DeVos Sport Business Management Graduate Program in the College of Business Administration at the University of Central Florida. The author of 14 books, Lapchick also directs UCF's Institute for Diversity and Ethics in Sport, is the author of the annual Racial and Gender Report Card, and is the Director of the National Consortium for Academics and Sport. He has joined ESPN.com as a regular commentator on issues of diversity in sport.
Source: ESPN.com, commentary by Richard Lapchick, Special to ESPN.com; Wednesday, December 9, 2009; Updated: December 10, 2:27 PM ET