After a national search, Rodney M. Grabowski has accepted the position of senior vice president of advancement and partnerships at UCF and will begin Sept. 6.
Grabowski currently serves as the vice president for university advancement for the University at Buffalo, the flagship school in the State University of New York (SUNY) system. There, he oversees the institution's fundraising enterprise, alumni engagement and key relationship-building through marketing and strategic communications.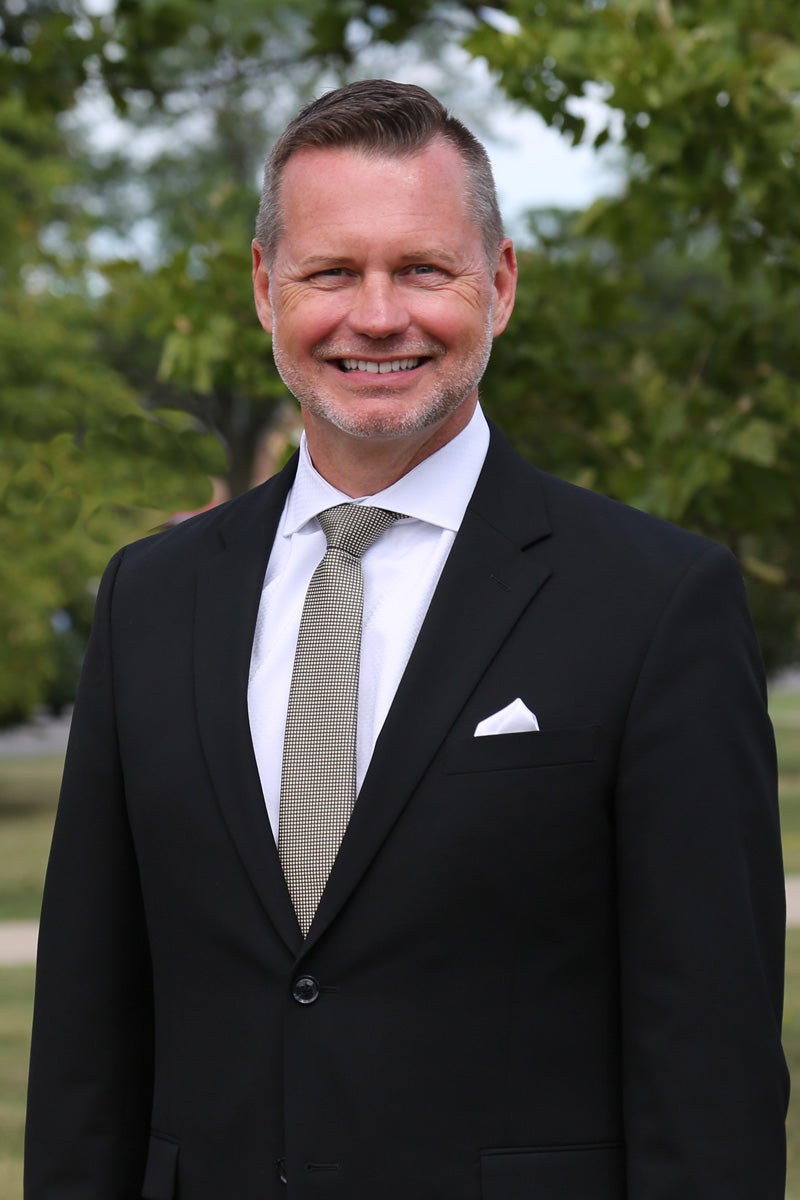 "Rod has an incredible track record of success in fundraising, university advancement and in fostering the connections and relationships necessary to fuel the success of a 21st-century university," UCF President Alexander N. Cartwright says. "Our new strategic plan is clear that we must find new sources of philanthropy and develop new partnerships to fuel our efforts to unleash the potential of our students, faculty and community and tell the story of UCF more broadly. I am grateful Rod has chosen to come to UCF and lead this effort on our team."
Grabowski has more than three decades of nonprofit and advancement experience, including extensive experience in Florida's state university system and in health care philanthropy. Under his leadership, the University at Buffalo surpassed its goal of $650 million a full year early and has raised $879.2 million toward an extended goal of $1 billion — a effort boosted by back-to-back record-setting years for the university. He is a national leader in the use of artificial intelligence, data-driven strategy and innovative management strategies.
"I am deeply impressed with the excellence that exists at UCF and by the potential there is to accomplish even more for the students and the institution," Grabowski says. "I am looking forward to working with President Cartwright, faculty and staff, donors, and volunteers to build a 'best in class' organization that advances and supports the work of this outstanding university."
As UCF pursues the bold vision and goals outlined in its new strategic plan, Grabowski will lead the organization of the new Division of Advancement and Strategic Partnerships. The new division will foster a holistic, comprehensive approach to the university's engagement that includes our fundraising, partnership and marketing efforts. With these efforts in concert, UCF hopes to better foster connections that result in meaningful and fruitful relationships that enhance our impact and result in new sources of revenue to fuel our excellence and unleash the potential of our students, faculty and community.
In his role at UCF, Grabowski will report to the president and serve as a key member of the president's cabinet.
Prior to his work at SUNY, Grabowski had marked success at the University of Cincinnati, where he served as president of the UC Foundation, as well as vice president of advancement for the university and president and CEO of the UC Health Foundation. There he successfully concluded the "Proudly Cincinnati" $1 billion campaign, surpassing the goal by 10%. In Florida, he served as the University of South Florida's senior associate vice president for advancement and campaign director, where he managed the university's $600 million fundraising campaign. In addition, he was USF's interim vice president and CEO of the USF Foundation and the university's associate vice president for central development. He also served in leadership positions at the University of North Florida and at Jacksonville University, helping both institutions to complete comprehensive campaigns.
A native of Phoenix, New York, Grabowski holds the prestigious CFRE credential — Certified Fund Raising Executive. He earned an MBA from the University of North Florida and a Bachelor of Arts in international relations from Syracuse University. He is an active member and leader in the Association of Fundraising Professionals and CASE, the Council for Advancement and Support of Education. An Eagle Scout, he is active in the Boy Scouts of America.
The 15-member search committee, which included faculty, staff and student representatives, was co-chaired by Provost and Executive Vice President for Academic Affairs Michael Johnson and Senior Vice President for Administration and Finance Gerald Hector.