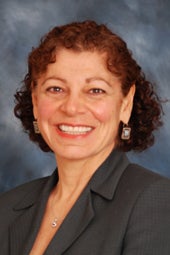 Dr. Karen Aroian's research "A model of mother-child Adjustment in Arab Muslim Immigrants to the United States" has been published in the Sept. 2009 issue of the peer-reviewed international journal, Social Science & Medicine, the world's most cited social science journal.
The article presents findings about an important but seldom studied group, Muslim American immigrant families in the United States, and provides direction for helping mothers and adolescents adjust to a new country. More than six hundred families provided extensive data.
Professor Aroian is the director of research for UCF's College of Nursing and holds the Chatlos Foundation Endowed Chair in Nursing.