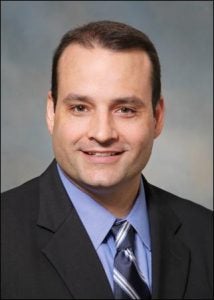 UCF continues to strive to be the nation's top partnership university and is working to gain more relationships with this mindset. When I was first approached by the UCF Annual Fund to volunteer, there was no hesitation that I wanted to be a part of the "giant" that was continuing to grow in my back yard.
As a UCF Alum, I now have had the great honor and privilege of serving as the Chairman of the UCF Annual Fund Committee. Through most of our work as a committee, we have been able to raise dollars for academics on an annual basis. This type of friend-raising allows future Knights the opportunity to receive the most advanced and enriching education that any school in the nation can offer.
As a member of both the Pegasus Society and the President's Circle, I have been able to see firsthand what giving to academics can do for the students at UCF. For the past several years, my wife and I have chosen to support not only the athletic teams but also those areas where student development and leadership are crucial for success.