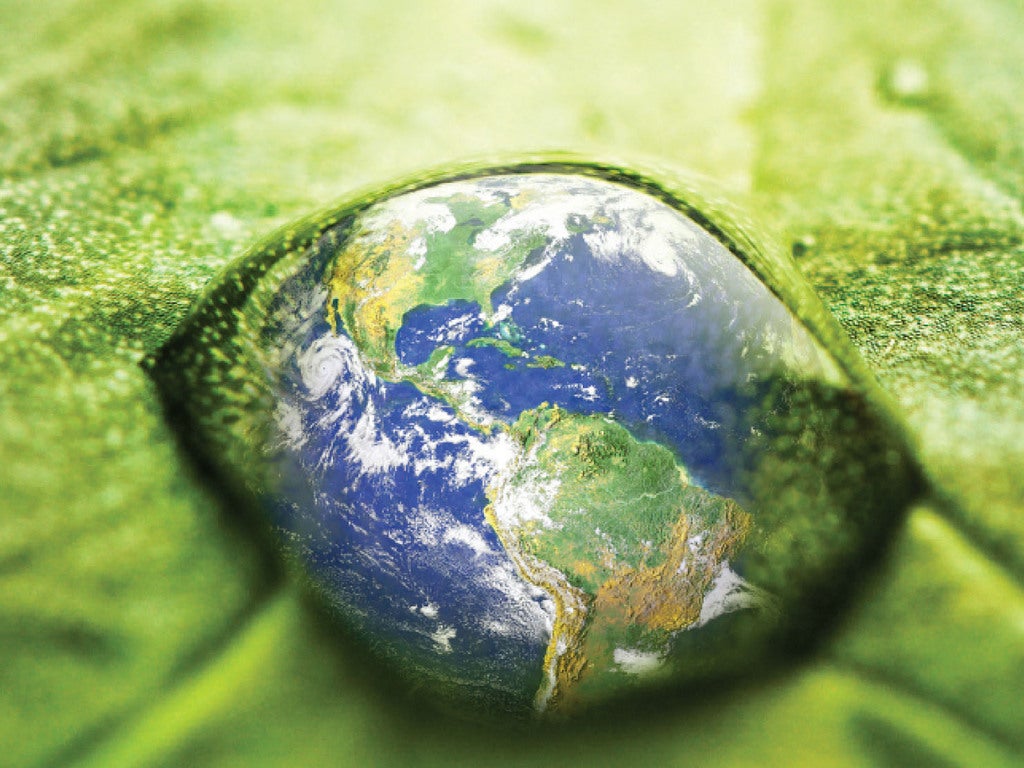 A new study released today outlines Orange County's future as the nation's next "cleantech hub" with green jobs that will fuel the region's economy.
The study, authored by the University of Central Florida's Institute for Economic Competitiveness, calls for establishing green building codes and creating "Green Energy Challenge Grants" to encourage researchers to develop and commercialize new technologies.
It also calls for expanding public-private research partnerships with UCF, Orange County and local companies. A new Cleantech Business Incubator at UCF, for example, would help start-up companies focusing on environmentally friendly and competitive businesses.
"When it comes to cleantech, I think we're talking about the 'next big thing,'" Orange County Mayor Richard Crotty said. "This is about attracting the kind of companies to Orange County that will produce the goods and services to help the world go green."
Clean technology — or "cleantech" — means using innovative technology efficiently to drive business and provide solutions to global challenges while protecting the environment. Cleantech spans many industries from renewable energy and agriculture to recycling and transportation.
The study completes a year's worth of brainstorming with environmentally conscious companies, researchers and county leaders. The meetings were part of Orange County's Cleantech Symposium Series, spearheaded by Crotty and UCF's Venture Lab.
"Cleantech has gone from being an exotic concept 10 or 20 years ago to something that's much more commercially and economically feasible," said Sean Snaith, director of UCF's Institute for Economic Competitiveness. "It's going to involve government action as well as free markets, and that combination is what will drive cleantech forward in Orange County."
Transforming Orlando into a cleantech hub akin to Seattle or San Diego will take the same kinds of partnerships that occurred in the creation of the "medical city," Snaith said.
At the state level, the Metro Orlando cleantech study suggests requiring electric companies to supply a portion of power from renewable energy sources.
Another recommendation is the creation of a statewide clean energy public benefit fund. If Florida power companies added just 60 cents to their average customer's monthly payment, the state could generate $114 million a year toward new energy-saving programs and incentives to help create and attract cleantech companies, according to the Florida Renewable Energy Association.
In addition to offering ideas from the county's yearlong symposiums, the study also provides in-depth examples of other successful cleantech clusters around the country, such as San Diego, Boston and Austin, Texas.
Metro Orlando already has nearly 100 cleantech companies, several of which are some of the region's largest public and private businesses, said John Lewis, Orange County economic development administrator.
"Cleantech is the next wave of innovation and job creation in this country, and regions that take advantage of it are the ones that are going to be successful," Lewis said. "Cleantech has the ability of creating jobs and new companies all over Orange County, not just in one area."
He added, "Cleantech represents a good number of new start-up companies and emerging companies, but it's also represented by two of our largest employers — Siemens and Mitsubishi Power Systems — which puts Metro Orlando in a unique position when it comes to cleantech."
Orange County government commissioned Snaith's office to research and write the study. The county selected UCF partly because of its strong role in promoting clean tech industries in the region. Examples include UCF's Florida Solar Energy Center, Nanoscience Technology Center and Advanced Materials and Processing Center.
UCF's Institute for Economic Competitiveness and Venture Lab were established as part of Orange County's economic stimulus packages in 2002 and 2003.
To read the full study, visit www.iec.ucf.edu.