UCF may have ALPACA (the Advanced Cryogenic L-Band Phased Array Camera for Arecibo), but founding Dean Christopher Ingersoll of the new College of Health Professions and Sciences has actual four-legged alpacas.
Ingersoll and his wife, Mary Jane, have been raising the camelids for the past nine years at their home in Grand Rapids, Ohio. For the time being, the alpacas will stay behind while the Ingersolls transition to Florida.
"Our alpacas have silky, desirable fleece that can be used for a variety of knitted and woven items," Ingersoll says. "They are generally well-behaved, but if they get out of line, I give them funny haircuts."
Scholar-athlete makes a choice
Ingersoll didn't set out to become an alpaca farmer.
A 1978 high school wrestling injury in Ohio led Ingersoll to a career in sports medicine and athletic training.
At that time, there were no athletic trainers at his school to help stabilize his elbow to prevent further damage. Ingersoll had injured his elbow so severely that it required surgery at the Cleveland Clinic. It was there, he says, "I learned there was such a thing called sports medicine."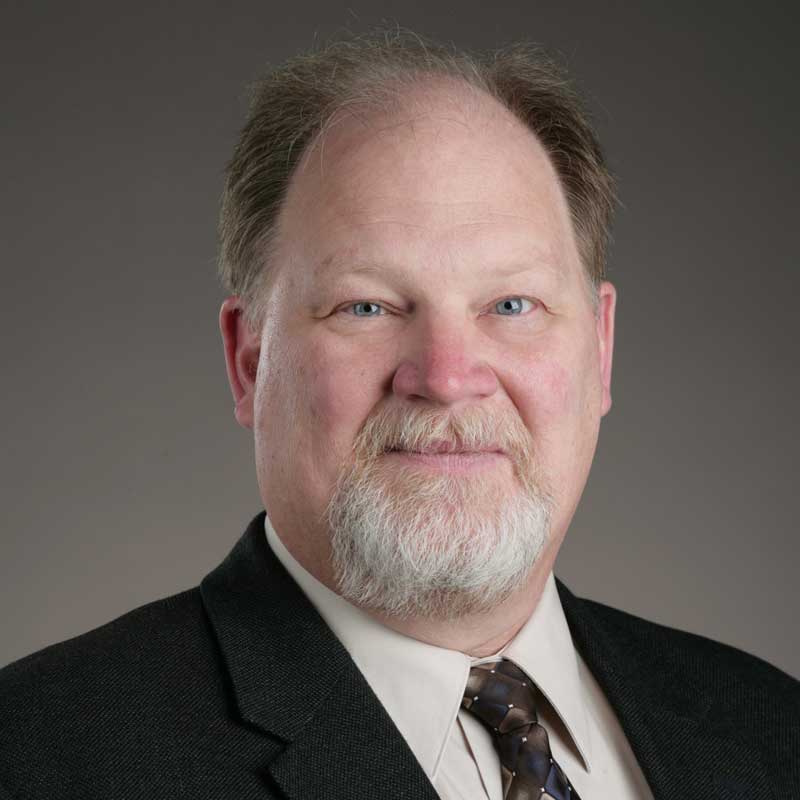 After his 1981 graduation from high school, Ingersoll went on to Marietta College in Ohio.
"All I wanted to do was study sports medicine and play football," Ingersoll says.
One of his professors told him that his best students did not play sports and spent most of their time in the athletic training clinic.
That's all he had to tell Ingersoll, who excelled at football but realized an NFL career was not in his cards. The clinic won out over the pigskin.
While at Marietta, he met Mary Jane. The two went to the same high school but did not meet until they were home on a Thanksgiving break. They now have three children: Kayla, Tanner and Thomas.
A Prolific Academician and the NATA Hall of Fame
Ingersoll received his master's degree in athletic training from Indiana State University in Terre Haute. His thesis was Patellar Location Changes following EMG Biofeedback Training and Progressive Resistance Exercise.
Just two years later Ingersoll received his doctorate in human performance from the University of Toledo, where his dissertation was Effects of Closed Head Injury on Postural Sway.
Most recently at the University of Toledo, he served as the vice provost for Health Science Affairs and dean of the College of Health and Human Services. He previously worked at Central Michigan University; University of Virginia, where he had an endowed professorship, the Joe H. Gieck Professor of Sports Medicine; Indiana State University, and University of Nevada – Las Vegas.
Ingersoll's education and academic career have coincided with the rise of increasingly complex conditions in athletes, as well as a heightened understanding that those conditions might have long-term implications.
His prolific research has focused on the neurophysiological and neuromechanical consequences of injury, particularly relating to muscle activation, and the neurophysiological mechanisms of rehabilitation interventions.
The National Athletic Training Association recently inducted Ingersoll into its hall of fame. His colleagues paid tribute to his body of work in a video testimonial that was shown at the ceremony.
Improving Status Quo
"He wants to make the world better, the profession better, his students better and his colleagues better," says Ken Knight, former chair of the NATA Education Council and professor emeritus at Brigham Young University.
Ingersoll is always searching for ways to improve the status quo, not only for his students and colleagues, but also for himself.
"Take the time to go outside, drive fast cars, enjoy yourself," Ingersoll says. "Maybe even get some alpacas. That will make you better at the end."