Hugs, tears and repeated messages of love and acceptance were expressed during the hour tribute UCF held Monday morning to remember the 49 victims of the Pulse tragedy.
Roughly 100 people from campus and the community gathered in the Live Oak Event Center to recognize and celebrate the lives of those who died three years ago, which included UCF student and pre-finance major Juan Ramon Guerrero and alumnus Christopher Andrew Leinonen '07 '09MA, who earned bachelor's and master's degrees in psychology.
"We can draw strength from our remembrance," Michael Nunes '16 '18MA, student life coordinator for LGBTQ+ Services at UCF, said as he addressed the room at the beginning of the program. "Some people here never knew any of the Pulse victims. They are here for 49 perfect strangers. We should remember that spirit exists within our community. We can all be here for each other all year and not just for today. Hug, support and love one another."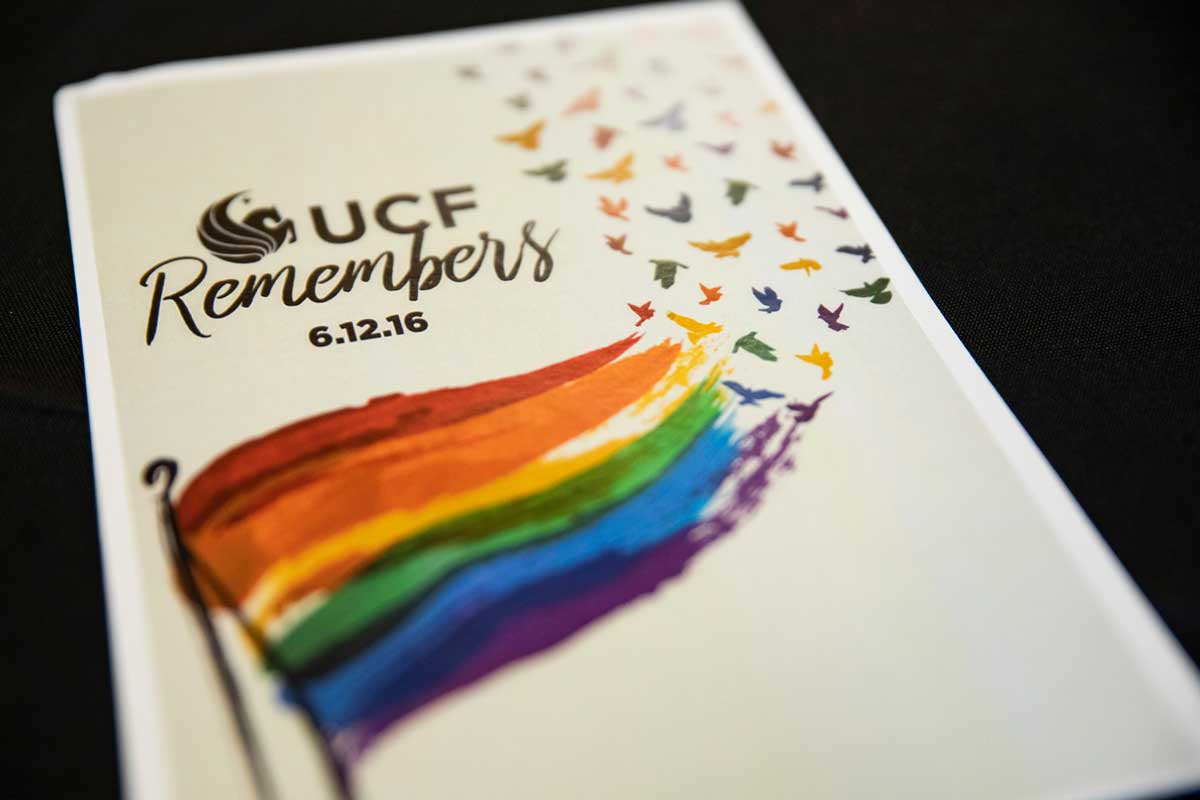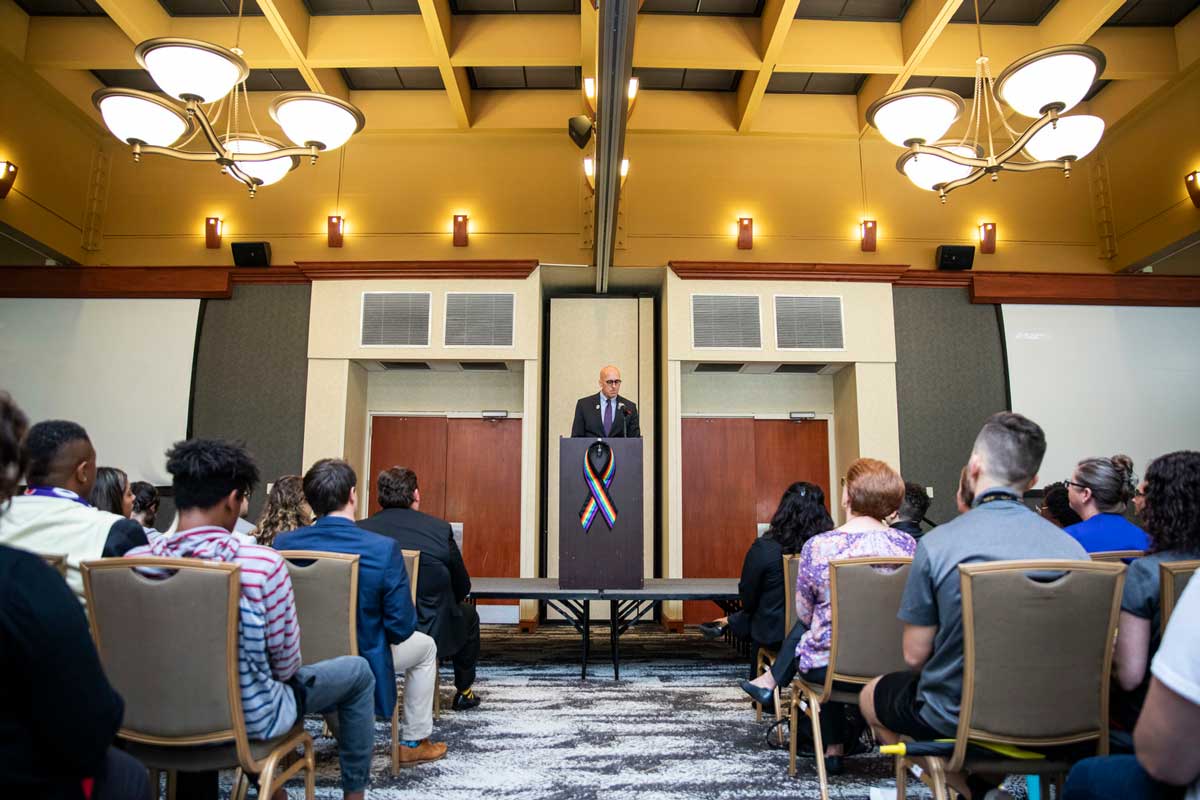 The remembrance event included speakers from the Student Government Association, the Pride Faculty Staff Association and the Lavender Council, as well as Jennifer Foster, executive director of One Orlando Alliance, and UCF Interim President Thad Seymour Jr.
"It's important to remember the lives that have been taken to show that more than anything, we stand together against violence, bigotry and hatred," Seymour said. "There's an awful lot of negativity in our world. And what I love is that here at UCF, you never have to wonder where you stand. We are all one family. We are united and made stronger by our differences. We all want to build a better world and know that the best way to do that is together."
Following a reading of the 49 names, the room recognized a moment of silence. Before the event came to a close, John Super '09MA '13PhD, a UCF College of Community Innovation and Education faculty member and licensed counselor who provided mental health support to the community following the Pulse attack, urged everyone to choose to do something kind as we continue to remember those who died.
Following the program, many of the attendees viewed an exhibit from UCF Libraries' special collections and archives, which featured photos, mementos and quilts all related to Pulse and the memorials that have followed.