Sunday won't be the first Father's Day Marlon Gutierrez '11 celebrates, but this one will hold its own special milestone. This Father's Day will be the first for his all-inclusive fatherhood community, Orlando Dads Group.
"I wanted to be there just as much as my wife was there for our daughter."
The UCF College of Business alumnus is a first-generation American – the son of Nicaraguan immigrants – and the first in his family to earn a college education. But he says becoming a first-time father nearly two years ago to his daughter Isabella was an even bigger leap into uncharted territory. He knew he needed help.
There is no shortage of mothers groups in Orlando. With a click of a button and a few seconds, you can find playgroups, breastfeeding-support groups, emotional-support groups, first-time mother groups, Mommy and Me classes, tribes for mothers of twins and triplets, single-mothers groups, mothers of preschoolers, and mother meetups.
The same Google search for dads? Not so much.
Not until Gutierrez stepped in.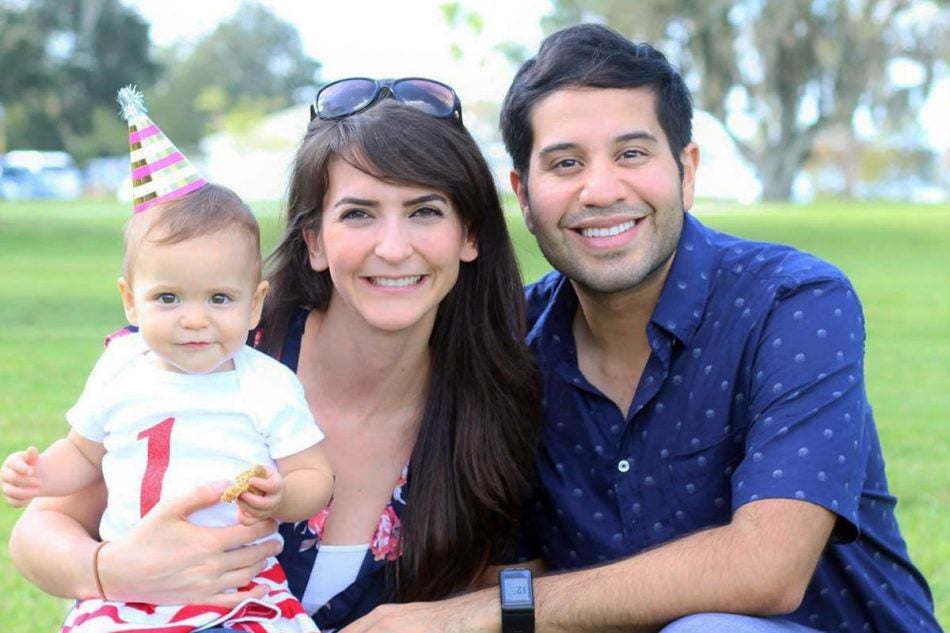 "I wanted to be there just as much as my wife was there for our daughter. I was having a hard time figuring out where are these people who have a similar identity that I can connect with? That's when I realized Orlando still hadn't developed that yet. Sometimes you have to create the things that you want," he says, crediting his wife Stefany for the words of wisdom.
Orlando Dads Unite
He reached out to City Dads Group, a national organization that originated in New York City in 2008 and within five years grew to more than 900 fathers. In 2013, the organization expanded the concept and now fosters 34 groups across the nation in more than 20 states.
"I want this group to also be able to paint a different picture on what fatherhood looks like."
With City Dads Group's support, Gutierrez's Orlando chapter has grown to more than 85 members in its first year. There are no dues or minimum participation requirements. The only prerequisite is being a dad.
"It's an all-inclusive group," he says. "It doesn't matter if you're a stay-at-home dad, working dad, gay, straight, young or older, single or married, or a foster dad — you just have to be a dad."
The group organizes three events per month. One will be held June 16 at 2 p.m. at the South Trail Branch Library (4600 S. Orange Blossom Trail), where the group plans to enjoy a free performance by DAPS, a local group of freestyle rappers and improvisers who use hip-hop to put on a comedy show.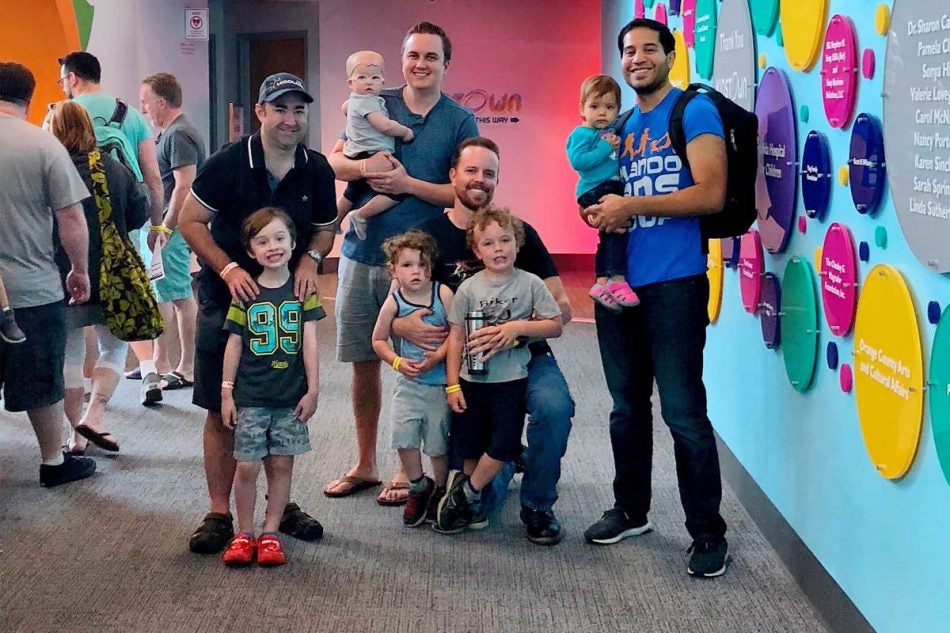 Gatherings like these are labeled "family events," which encourage dads to bring significant others, extended family or friends along with their children.
The second meetup of a month is categorized as a "Dads' Night Out." These meetups are solely for the fathers. Gutierrez planned one recently at an arcade lounge in downtown Orlando and another at Winter Garden's Crooked Can Brewery.
The third outing of a month is for dads and their kids. A recent pizza night in Waterford Lakes was a big hit, and an upcoming movie date for a free showing of 'Sing' is scheduled at CMX Cinemas in downtown Orlando on June 26 at 9:30 a.m.
Because the group is still relatively new, Gutierrez's biggest challenge is figuring out what programming works best and where. His group includes fathers from Winter Garden to East Orlando.
Better Together
Some fathers connected with the group for the same reason Gutierrez started it — they sought a supportive and relatable community. Some have joined it because their wives enthusiastically nudged them into it.
Regardless of the reason, Gutierrez tries his best to hook the dads' interest early because he knows how helpful it can be to have a support system.
"More than our enrollment numbers, I want to have a group that feels powerful together because we're sharing something that's pretty amazing."
"There's no manual or guide on how to be a parent," he says. "I think [this group] has taught me a lot about myself, and I realized that I had to make a lot of changes. I was very much focused on my career because that's what society expected me to do. Now, being more open with a community that has supportive fathers and environments like the City Dads' network, I've been able to find other dads out there trying to do the same thing. It's OK not to be so focused on my career. I can be balanced on my career and family and travels and make my life what I want it to be."
Time management is key in achieving that balance, and he has found that work-life integration works best for him.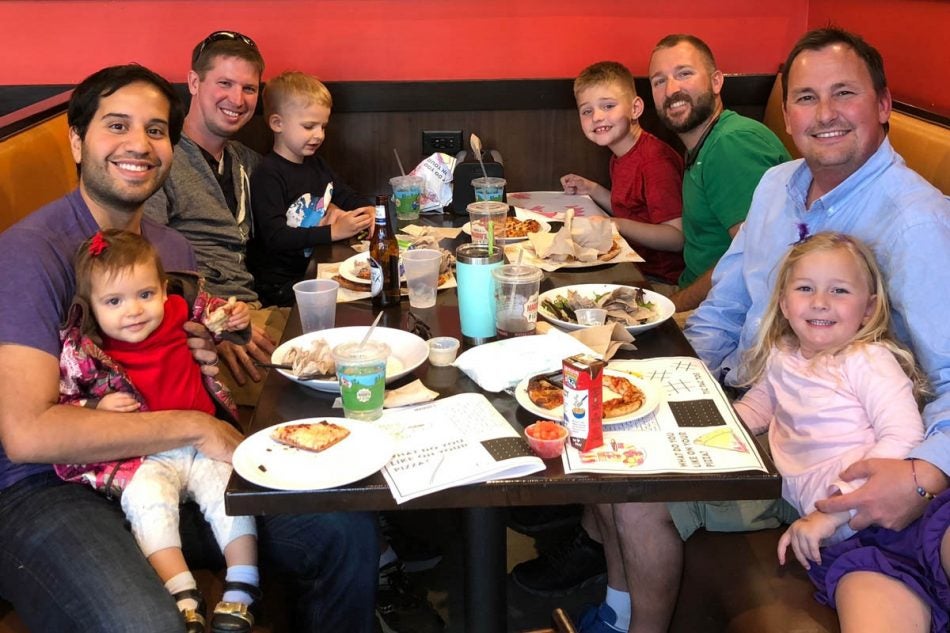 He volunteers with the College of Business alumni chapter as a mentor for current students. He started a short-term corporate rental company with his wife called Orlando City Corporate Housing, which Stephany now manages.
He works full time from home for Student Loan Hero, a resource and loan-advisement company, where Isabella has become an honorary "employee." When the toddler plops on her father's lap for virtual meetings, she is greeted by name by Gutierrez's co-workers. He says they are all supportive of his balancing act.
Although his schedule takes some careful coordinating, he has high hopes for the fatherhood group, which he plans to keep growing and make an integral part of the community.
"I want this group to also be able to paint a different picture on what fatherhood looks like. Dads can get involved. We do care, and there's a lot of things that we're doing," he says. "More than our enrollment numbers, I want to have a group that feels powerful together because we're sharing something that's pretty amazing."