"What do you want to be when you grow up?"
This is a question we're asked from a young age, ingraining the idea that a person's profession defines who they are. But for many people, our relationship to "what we do" is much more complicated.
Theatre UCF's production of Working explores the meaning we find in our jobs through the perspectives of waitresses, custodians, firemen, teachers, laborers and more, bringing a voice to the often-overlooked workers that make up American society. At UCF, Working opens Thursday, Oct. 20 at the Main Stage theater at 7:30 p.m. and runs through Oct. 30.
Written by Stephen Schwartz and Nina Faso, Working debuted on Broadway in 1977 as an adaptation of Studs Terkel's 1974 book of interviews with laborers across the nation. In 2012, the production was adapted to include new characters and songs representing the modern workforce.
"We've been amazed through the whole rehearsal process how stories recorded in 1977 and 2012 still resonate today," Director Earl Weaver, a UCF associate professor who will soon retire from the university. "I hope people will leave with a new appreciation and respect for what workers do in every kind of job. We want the audience to find compassion and empathy by experiencing what our characters experience and take those feelings and share them with everyone they encounter."
Because the show centers around professions most people either have or interact with daily, many cast members feel a personal connection to the characters they play. Johnny Flannagan, a musical theatre BFA student, is reminded of his father when performing the songs and monologues of Mike Dillard, a steelworker, and Tom Patrick, an ex-police officer turned fireman.
"When I get into character, I tend to think about my father, because he was also a physical laborer and ex-cop. He worked many, many, hours a week. He would come home, eat dinner, sleep, wake up and do it again," Flannagan says. "Every audience and cast member can relate to the show because it is about them."
The inclusive message of Working is reflected in its stage direction, which showcases each of the more than 30 student designers and actors working together to produce the show, even those working behind-the-scenes.
"The audience will get a behind-the-scenes perspective when they arrive at the theatre – they'll get to see some of the inner workings of preparation for the performance," Weaver says.
Kaitlyn Gamory, a junior studying theatre technology and design, serves as a sound designer for Working. Her work on the production has made her realize that there's no such thing as a small role — in theater, or in life.
"This is the first production I've heard of that highlights all cast members in this manner," Gamory says. "I think it's a way of recognizing that even though we're watching a show about working, there are still people working to make it happen. As someone who works off-stage, I think it's cool that we are acknowledged in that fashion in front of the audience."
Students in the production, as well as Weaver, describe the rehearsal atmosphere as being especially personal and meaningful.
"Every person is appreciated and seen and heard in this entire production," says Ella Zarrilli, a musical theatre freshman who plays three different ensemble roles in the show. "Seeing everyone be so passionate about what they're doing and putting in the work and seeing that result come together has been such a rewarding experience."
Throughout the show's run, Theatre UCF will be partnering with Knights Pantry to include donation areas in the theatre to support students who were affected by Hurricane Ian.
Tickets are $25 for general admission and $10 for students with ID from any school. The full show schedule and registration are available here.
Celebrating Director Earl Weaver's Last Production at UCF
When asked what he wanted to do when he was older, young Weaver never had a doubt in his mind: he would teach. Over the last 20 years of his career at UCF, he has done just that.
Weaver has worked as a tenured associate professor, musical theatre program coordinator, advisor and mentor for generations of students in the School of Performing Arts. Working is the 30th, and last, production Weaver will direct at UCF. He plans to retire in May 2023, after which he will transition back to the professional world as a performer, director and choreographer.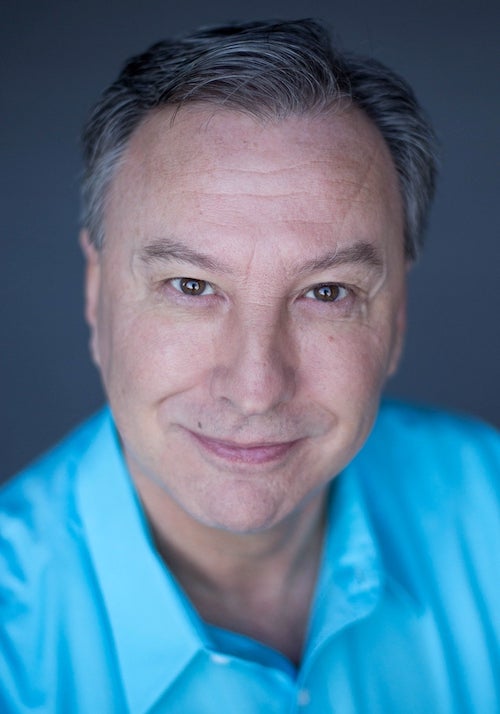 "I love being in the classroom and getting students to explore and play and discover and develop their own sensibilities as artists," Weaver says. "That has never changed in my 20 years here. It's what makes coming to work every day for me a joy. I never get up in the morning and dread coming to work. And that will be the part that will be hard to leave, but it also comes with retirement."
Weaver says that when he first interviewed for his position at UCF in 2003, he was inspired by the university's commitment to its students and craft. Since then, UCF's theatre programs have become internationally recognized, with students auditioning from around the world.
"We're in a pretty good situation here at UCF — the world knows about us, which was not the case when I first got here. People were like, 'What's UCF?'" Weaver says. "We've worked very hard over the last 20 years to make sure that nobody says that anymore."
When it came to selecting Working as the last production he will direct at UCF, Weaver believes the show provides opportunities to students in a variety of acting and design roles. Having also directed Working at UCF back in 2004, he saw producing the updated 2012 version of the show as a chance to show how the workforce has evolved since 1977, including breakthroughs in gender stereotypes and technology.
"When I found the new version, I thought, this is the show we need to do. It's timely, it's topical. It's going to serve our students educationally," Weaver says. "And I think it's going to be an interesting experience for audience members also who come who may not know anything about the show."
After inspiring young theatre professionals for the last two decades, Weaver wants to leave empowering the next generation of students to change the world through their craft — whether they are an actor, theatre technician or artist of any discipline.
"I tell my students all the time — if you learn nothing else from me, I want you to walk away with knowing how to be a good human being, how to treat people with respect, how to open your eyes and ears and listen and see and understand the world around you. And then figure out how you can make it better," Weaver says. "Change the world with your point of view, change the world with your talent, with your artistry, because that's what the arts and humanities do. We affect the human spirit on many different levels."