Cherie Herrin has been named interim associate vice president and deputy chief information officer.
Herrin most recently served as program director of Knight Vision at UCF. Her responsibilities included directing an extensive enterprise-wide $50 million program to transform human resource and financial services while acting as a liaison between the university and the partnership with consulting resources. She also has been the associate director for the project management office with IT@UCF.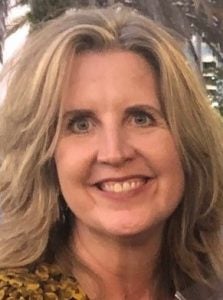 With more than 20 years in project management, Herrin says, "Directing the Knight Vision program, leading the UCF IT PMO and working with the outstanding employees on this team helped prepare me for this role. I'm so impressed by our organization's highly skilled professionals who do everything possible to support the UCF mission — even when faced with significant challenges."
Herrin's appointment comes after the resignation of Michael "Mike" Sink. Sink is moving to a new role of growth and opportunity as the chief technology advisor for World Wide Technology, a privately-held services provider.
"Cherie Herrin is the clear choice to lead Knight Vision and our enterprise systems teams to success. Her commitment to the university, our mission and community demonstrate her dedication," says Matt Hall, UCF vice president for Information Technology and CIO.
Herrin earned a bachelor's degree in mechanical engineering from Rensselaer Polytechnic Institute, an executive master's degree in business administration from Georgia State University and is currently pursuing a doctoral degree in industrial engineering, focusing on organizational transformation. She also holds six professional certifications:
∙ ITIL 4 certification
∙ 2015 regional leadership forum program
∙ Project management professional (PMP) certification
∙ Certified scrum master (CSM)
∙ Certified change management professional (CCMP)
∙ Certified mathematics and physics teacher
When asked about her goals with this interim position, Herrin says, "Support employees, keeping them informed of upcoming changes, opportunities and long-term plans as they develop while building roadmaps and capabilities for enterprise applications."