At UCF, we've long believed our best work comes from bringing together people with diverse backgrounds and ideas.
I am grateful to have so many champions of diversity and inclusion across our campus who live our most cherished values. Today, I am excited to announce that one of these leaders has a new role.
Provost Elizabeth Dooley and I have selected S. Kent Butler to serve as interim chief equity, inclusion and diversity officer starting July 1.
Kent will serve on the president's cabinet and oversee the Office of Diversity and Inclusion. One of Kent's first responsibilities will be to develop and lead a campus survey in collaboration with faculty, staff and students to help identify our strengths and weaknesses in the areas of equity, inclusion and diversity. From there, we will have even more important work to do.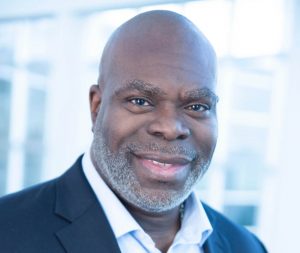 Kent joined UCF in 2007 as an associate professor of counselor education and was recently promoted to full professor. Last year, he became a Faculty Fellow for Inclusive Excellence, and he also helped lead a task force that developed an action plan for diversity, equity and inclusive excellence. Kent has championed efforts to help the entire university community embrace diversity and inclusion, conducted extensive research into mentoring among diverse groups and led successful initiatives for African American male students.
I am excited about Kent's passion for inclusion and our shared commitment to ensure all of us feel welcomed and valued at UCF.