Despite telling their partners they are HIV positive, many men with the virus in Florida are still having unprotected sex, according to a new study co-authored by a researcher at the University of Central Florida.
Men who disclosed to partners they were HIV positive were three times more likely to have sex without a condom, the study reported.
"It's not what you'd expect," says Christa Cook, an associate professor in UCF's College of Nursing and lead author of the study. "You'd expect that, if people disclosed that they have HIV, there would be condom use because there would be a risk involved."
It is especially important to study HIV disclosure in Florida because the Centers for Disease Control and Prevention reports that the state has the second-highest rate of new HIV infection diagnoses in the nation.
The study, which appeared recently in the journal PLOS One and was partially funded by the National Institutes of Health, also found that 45 percent of the men surveyed either inconsistently disclosed or did not disclose their HIV status to their partners. They also found that counseling patients about preventing the spread of HIV did not seem to be related to disclosing HIV status to their partners.
The findings suggest changes may be needed in how counseling of HIV patients is done.
"As a nurse, we are supposed to do prevention counseling with our clients and tell them ways that they can protect themselves, either through condom use or pre-exposure prophylaxis," Cook says. "We found out that prevention counseling was not a predictor. Prevention counseling wasn't associated with the rates of disclosure or condomless sex."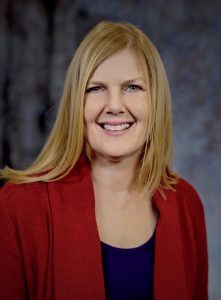 Pre-exposure prophylaxis, or PrEP, for HIV are drugs that reduce the risk of contracting HIV.
The research team, which also included researchers from the University of Florida, performed the study by analyzing data provided by the Florida Department of Health HIV Surveillance Program. The program is a partnership with the U.S. Centers for Disease Control, which surveys and monitors respondents who are living with HIV/AIDS and are receiving care.
The researchers looked at data from Florida from the years 2009 to 2013, (the most current data available) and in particular men who were sexually active in the year previous to responding to the survey, had two or more sexual partners, and had not been newly diagnosed within the past year of answering the survey. The final sample was data from 376 men.
Cook says more research is needed to understand how to increase the rate of disclosure and why men who disclose are more likely to have sex without a condom.
The failure to disclose could be related to the stigma surrounding HIV, Cook says. The lack of connection between risk-reduction counseling and disclosing HIV status, which has been noted in other studies as well, could point to a need for different counseling approaches, she said.
The finding that men were disclosing their status to their partners and still having condomless sex was not consistent with the results of other studies, according to the study. This could be due to differences in sample selection and the types of partners, as main or casual partners were not distinguished in the data. Other factors could include respondents having a suppressed viral load through antiretroviral therapy, which may reduce the chances of HIV transmission, or having a partner taking PrEP, which may help prevent contracting HIV.
Co-authors of the study were Stephanie Staras, an associate professor of health outcomes & biomedical informatics at UF; Zhi Zhou, a data manager/analyst at UF; Natalie Chichetto, a postdoctoral fellow at Vanderbilt University Medical Center; and Robert L. Cook, a professor of epidemiology at UF. An NIH grant helped fund the study.
Cook received her doctorate in nursing science and a master of science in nursing from UF. She received her bachelor of science degree in nursing and bachelor of arts degree in psychology from the University of North Carolina, Chapel Hill. She joined UCF in 2018.