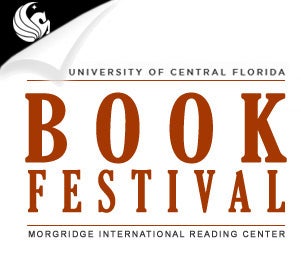 Noted author and humorist Carl Hiaasen will be a participant at the UCF Book Festival April 17. Hiaasen is widely known to readers throughout the nation and is a great addition to an already stellar lineup of authors expected to draw a large crowd to the campus for the book festival.
UCF BOOK FESTIVAL
Join us for the UCF Book Festival April 17, 2010, on the beautiful campus of the University of Central Florida in Orlando. Be a part of one of Florida's premier literary events, featuring 60 nationally renowned authors, book signings and sales, exhibits, book appraisals, author forums and very special children's activities.
Meet former U.S. Poet Laureate Billy Collins, along with authors representing every literary genre. Bring your e-reader and sit a spell, then visit the exhibitors, speak with the authors at entertaining and enlightening forums, and enjoy the campus atmosphere of the nation's third-largest university.
The public is welcome with free admission and parking for all. Please visit bookfestival.ucf.edu for event details.